His Highness Sheikh Dr. Sultan bin Khalifa Al Nahyan, Adviser to His Highness the President of the State, praised the accompanying institution of achieving a wish by organizing more supportive activities, noting that volunteer work is a duty, an ethical and societal commitment, and a human right to solidarity and a fundamental pillar of Building society and a humanitarian practice closely related to all meanings of good and good deeds.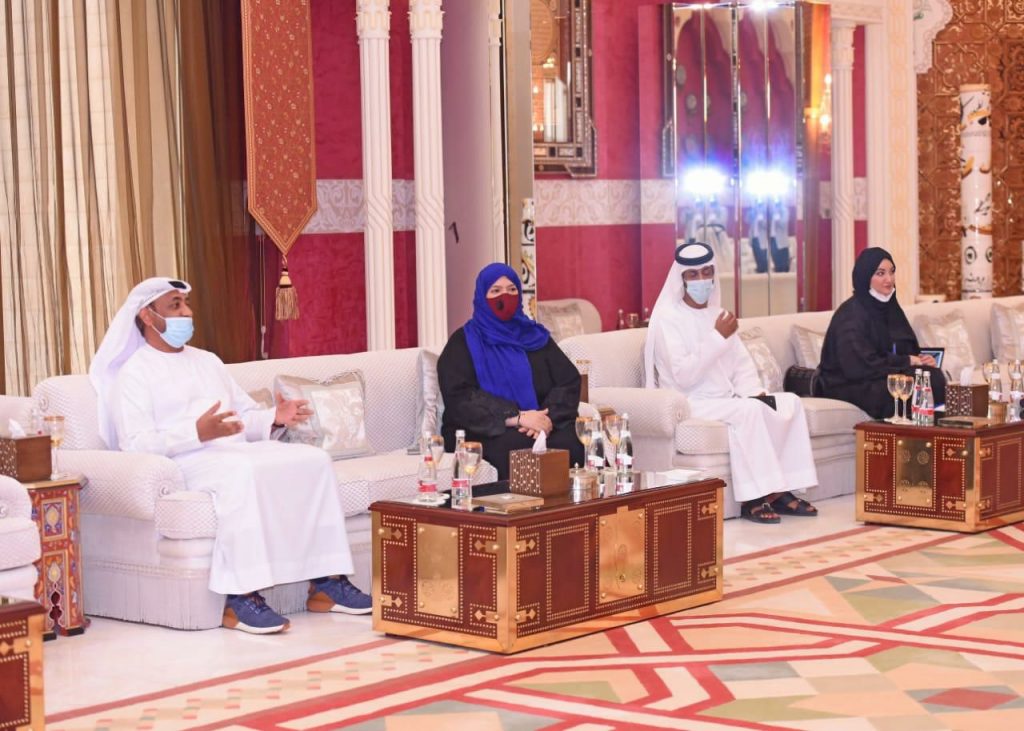 His Highness praised the Foundation's efforts to achieve the dreams of sick children, praising the vitality of its projects in the country that continuously contribute to launching national initiatives and humanitarian projects.
This came during the honoring ceremony of His Highness Sheikh Dr. Sultan bin Khalifa Al Nahyan, which was held at his palace in Abu Dhabi by the "Make a Wish" Foundation … in appreciation of his continuous support over the past ten years of the foundation's life and his keenness to ensure the implementation of its strategy in noble humanitarian work and the fulfillment of children's wishes. Patients both inside and outside the country.
His Highness listened to an explanation about the role of a security investigation institution and the most prominent activities and events that have been implemented.
The honoring ceremony was attended by Hani Al-Zubaidi, CEO of "Achieve a Wish" Foundation, Hamdan Al Kaabi and Tariq Al-Fandi Al Shamsi, members of the Foundation's advisory board, and a number of the Foundation's employees and Emirati artist Azza Al-Qubaisi, who participated in supervising the design of the Foundation's memorial shield.
Hani Al-Zubaidi, CEO of the Omniyat Achievement Foundation, said: We are all proud that we live and work on the land of the Emirates under the leadership of the children and grandchildren of Zayed al-Khair, who continued to follow his blessed approach to planting seeds of happiness and hope in the hearts of all, and were able to make an important leap in the march of charitable and humanitarian work. Which contributed to the consolidation of the culture of giving and volunteer work in the country, and strengthening the sustainability of charitable and humanitarian work also strengthened the position of the United Arab Emirates on the map of humanitarian work locally and globally.
And at the end of the ceremony, the CEO handed His Highness Sheikh Sultan bin Khalifa the memorial shield of the foundation, which was created by the hands of the children of the Foundation under the supervision of Mrs. Azza Al Qubaisi, and memorial photos were taken.