Breaking World records is not something new to UAE. With the adorable skyscrapers to endless natural resources, the Emirates have many Incredibles in possession. The UAE is no stranger to hosting incredible, record-breaking fireworks on New Year's Eve, and an upcoming display in Abu Dhabi is vying to uphold that tradition.
Organisers behind Sheikh Zayed Festival have announced the event will host a fireworks show that spans more than 35 minutes, in an attempt to break two Guinness World Records on Thursday, December 31.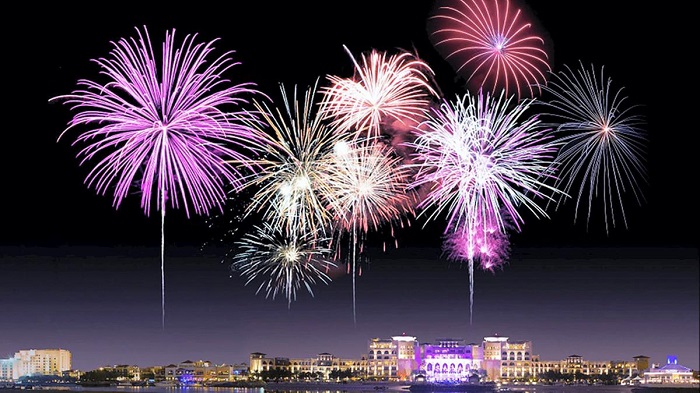 The display will include the "world's first-ever Girandola fireworks show", according to a tweet shared by the festival. Girandola is the Italian word for pinwheel, so spectators can expect a spinning, sparkling display. The Guinness World Record that the organisers are looking to set is for the largest straight-line fireworks display.
Besides the fireworks, there will be special fountain and laser shows, performances by local and international bands, and children's activities taking at the Sheikh Zayed Festival to mark the end of 2020. Gates open at 2pm but the fireworks display will begin at midnight.
The Sheikh Zayed Festival is an annual celebration of the country's heritage. The three-month-long event kicked off in November and features a wide range of attractions, from Emirati folk exhibits to live performances, at Al Wathba.
Besides this, the Anantara Eastern Mangroves, Shangri La Hotel and the Yas Islands also will host fireworks display on the New Year Eve. Anantara will be having a sparkling NYE bash, with fireworks displayed over the mangroves and Abu Dhabi skyline when the clock strikes midnight. Guests at the hotel can get up close to the pyrotechnics with any of the hotel's four celebratory NYE events. There will be a countdown by the pool, a party at the rooftop venue Up-Hi, and gala dinners taking place at Pachaylen and Ingredients restaurants.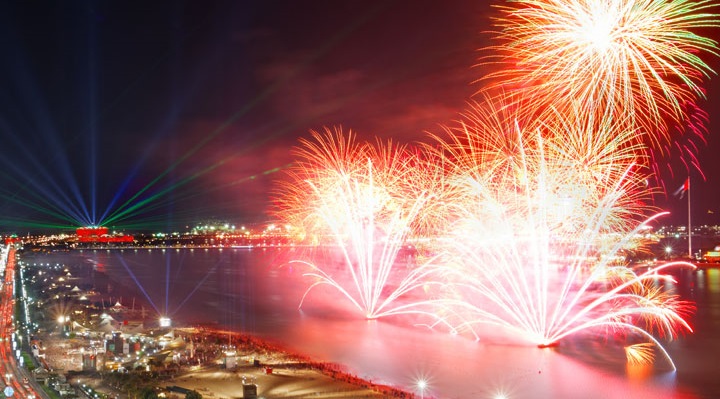 Shangri-La Hotel and Traders Hotel, Qaryat Al Beri, will be having its annual fireworks over the Grand Canal. Residents of the capital will be guaranteed a front-row seat to the sparkling show by booking any of the packages offered within the hotel's restaurants.
As with previous years, the skies over Yas Island are set to burst into colour to see in the New Year. However, this year, those keen to watch the New Year's Eve fireworks will either have to view them via a livestream event, or will have to book dining options at one of Yas Marina's restaurants. Several venues – including Aquarium, Mr. Miyagi's, Casa de Cuba and Cipriani – have launched New Year's Eve packages for diners looking for front-row seats to the sparkling show.