Today, at the Youth Center – Abu Dhabi, Al Bayt Mitwahid Society launched its yearbook in digital format, which celebrates the achievements of the UAE society and the resilience of the country during its modern history spanning 49 years.
The association also hosted a virtual open symposium on the readiness and flexibility of the UAE in overcoming the Corona pandemic, with the participation of His Excellency Dr. Hussein Al-Rand, Assistant Undersecretary for the Health Centers and Clinics Sector at the Ministry of Health and Community Protection, and Dr. Aisha Al-Khair, Research Advisor at the National Archives.
The book "Oasis of Hope and the Union" tells the story of the state and its people, its wise leadership and their accomplishments all together, taking flexibility in times of adversity as its main focus, and clarifying it through the use of statistics, materials, descriptive images and anecdotes. The book also sheds light on key sectors such as the economy, sustainable development and health care. And humanitarian issues and others.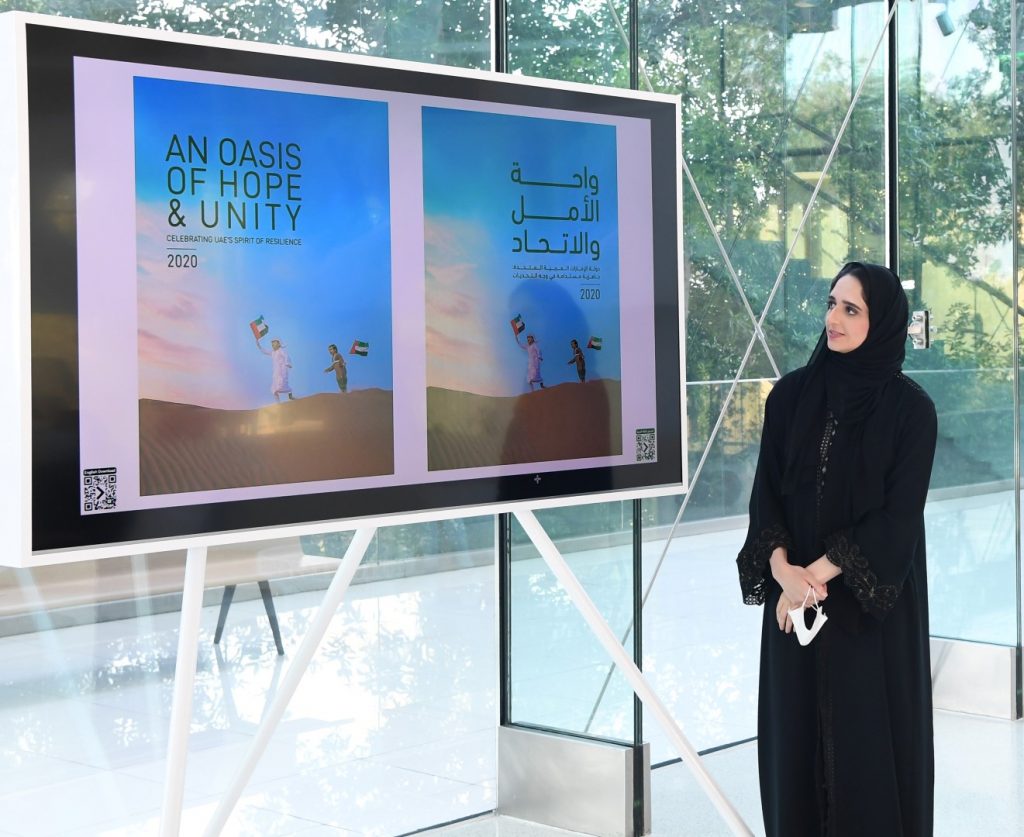 Mona Al Hammadi, Executive Director of Al Bayt Mitwahid Society, said: "We are pleased to launch the 2020 edition of our yearbook at the Youth Center – Abu Dhabi, which represents an open and public community space that allows the public to visit the exhibition and review the book's details. To launch this book, to remind ourselves of the state's ability to face all challenges across decades, as the book highlights the achievements and successes of the UAE.
Despite the Covid-19 pandemic, which caused unparalleled difficulties in 2020, the UAE has once again demonstrated its ability to lead and innovate, and has been able to achieve major achievements that have strengthened the national agenda.
She added that the book "Oasis of Hope and the Union" highlights the values ​​that the late Sheikh Zayed bin Sultan Al Nahyan, "may God have mercy on him", instilled in the country, which led to the deepening of flexibility and determination to face challenges in the cultural identity of the Emirates. We have witnessed great progress as a country since the founding of our federation in 1971 when the unity and resilience of society played a major role in consolidating our legacy as a shining example of progress at the regional and global levels. "