Yoga has evolved as a health promising activity, rather than a spiritual ritual, these days. Getting a relaxed atmosphere is something that is very necessary for performing yoga. In Abu Dhabi one can't dream a place quieter than the Louvre, for this. One of the capital's most tranquil spots is about to become a haven for yogis.
It may house hundreds of rare and impressive paintings and artefacts, but Louvre Abu Dhabi's structure is a work of art in itself. The work of famed French architect Jean Nouvel, the structure's undoubted piece de resistance is its intricate steel dome roof, designed to mimic the pattern of palm leaves, letting scattered light filter in throughout the day, while at night, it comes alive with star-inspired illuminations.
Yoga fans can rejoice, as they engulf a rare opportunity from January 10th to start yoga under the elegant domes of the Louvre.
And now, the museum is giving visitors the chance to experience the impressive building's tranquility in a new way with a series of yoga sessions under the dome. Starting from Sunday, January 10, there will be two 75-minute sessions running every Sunday and Tuesday, at 10.15am and 5pm, open to Louvre ticket holders over the age of 15.
Each class can hold up to 20 people, spaced in a socially distanced manner. Masks must be worn on the premises, but can be removed during the session. Guests will also be required to bring their own yoga mat, water bottle and towel.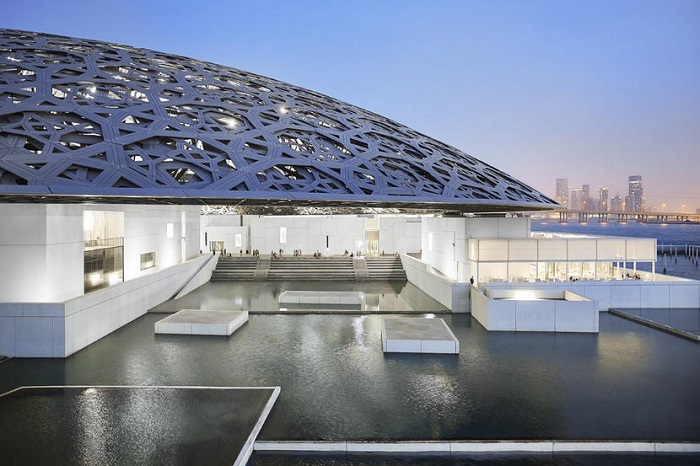 The newly launched sessions follow the success of the popular kayaking sessions that take place each month in the waters surrounding the Saadiyat Island attraction. Booking in advance is required; more information can be found at louvreabudhabi.ae
Regulations:
Participants should bring their own yoga matts, water bottles and towels
Payments should be made online prior to the session
Social distancing measures (2m) are in place
Masks need to be worn within the museum premises, but can be removed during the session
Each session will have a maximum of 20 participants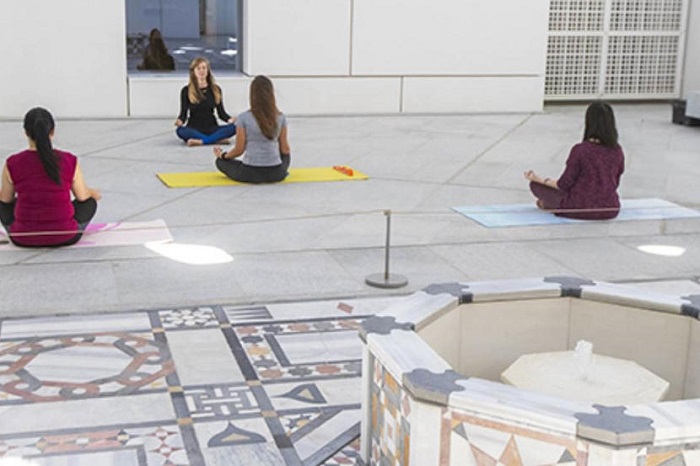 Charges:
1 session: AED 90 (including an access to the galleries and exhibition). Participants should arrive 15 minutes before the session starting time and head to the meeting point.