It was a desert – growing greenery in Dubai was out of question some decades ago. But time has changed, Dubai too. You can see a number of parks for the residents to stay refreshed in the evening or a jogging in the morning. These parks, like oases in the desert, bring with them, an array of activities to keep residents from all walks of life happy.
These are some of the parks in Dubai, you can take your family for a refreshing time.
Al Khazzan Park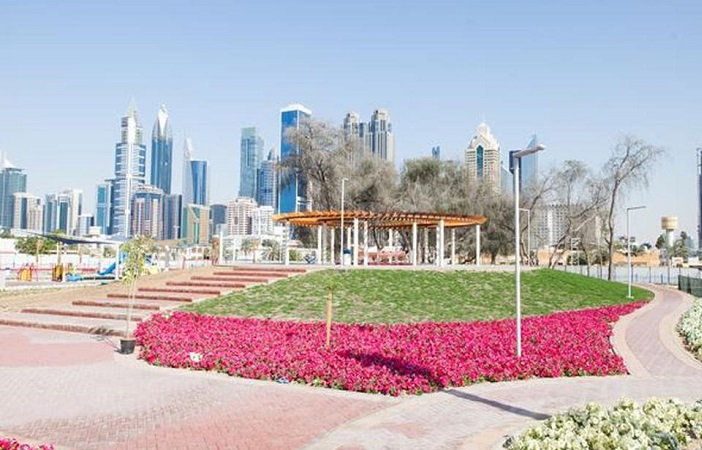 One of the city's oldest green spaces, this small but perfectly formed park has been serving the people of Satwa since the late 1980s. A couple of years ago it was given a complete transformation to make it the first spot of its kind in the UAE to be completely solar-powered, or in ecological speak, "zero-energy". Thankfully, the iconic water tower survived the makeover and the park now boasts the rather charming 'Inn The Park', which serves good coffee and healthy breakfasts and snacks. It's popular with families for picnics and kids' parties, and entry is free.
Entry is Free. Open Sat-Wed 8am-10pm, Thu-Fri 8am-11pm.
Dubai Creek Park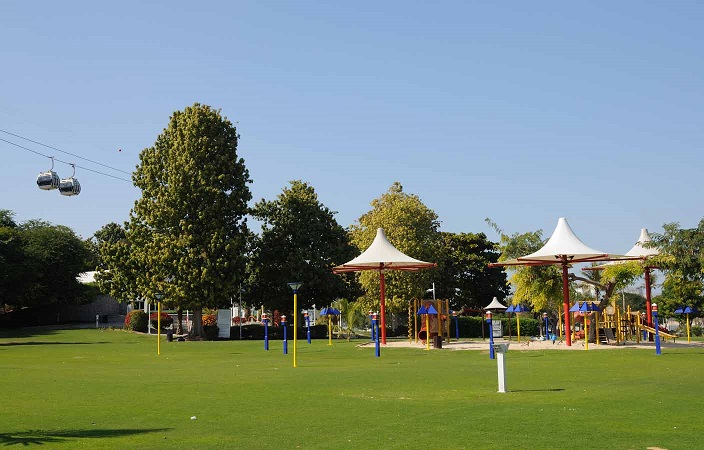 Many visitors to this sizeable space make a beeline for the Dubai Dolphinarium to admire those most majestic of mammals, but there's much more to Creek Park than aquatic acrobatics. Firstly, there's the cable car – a 2.3km route that gives you a bird's-eye view of this relaxing retreat from 30m in the sky. Then there's Children's City – the UAE's first edutainment attraction of its kind, where youngsters can interactively explore more about the world around them. However, you certainly shouldn't overlook the botanical gardens and rolling lawns that are perfect for a twilight stroll. But if you fancy things a bit faster-paced, test out your racing skills with a few laps round the go-kart track.
Entry Dhs5. Open Sun-Wed 8am-10pm, Thu-Sat 8am-11pm.
Port Saeed Plaza Park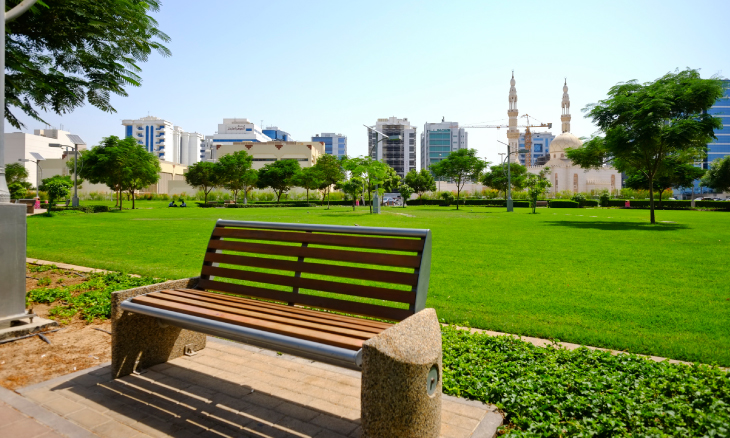 If you're on a shopping spree in Deira and fancy a little respite, we suggest you head here and rest those tired feet for a while. Having opened in 2012 as part of the Dhs26.8 million Port Saeed Plaza project, this small community square is abundant with flowerbeds making it a pretty place to relax as the hustle and bustle continues all around you. There are plenty of benches to eat your packed lunch upon, along with a 400m running track on which you can jog or power walk it off. Don't be put off by the large list of park rules, though, just make sure you leave the bike and barbecue at home.
Entry Free. Open daily 24 hours.
Zabeel Park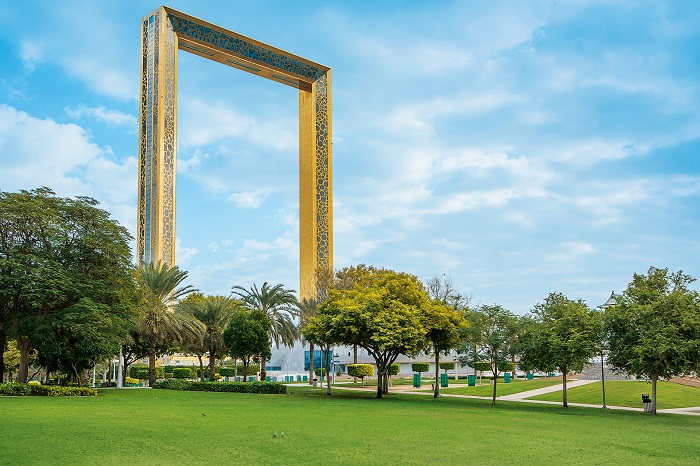 At just Dhs5 to enter, this vast expanse is a total bargain, and one that bundles of Dubaians are more than happy to shell out for. The Gulf region's first technology-themed park strikes the perfect balance between fun and education and at 47.5 hectares, it's certainly big enough to cater for the swathes of families who descend here during peak leisure times. Along with a wide range of sporting activities on offer, including a full-size cricket ground, you can head up the Panoramic Tower for a great view of the surrounding area, catch an IMAX film at Mega Bowl or visit the wholly unique Dubai Garden Glow.
Entry Dhs5. Open Sat-Wed 8am-10pm; Thu-Fri 8am-11pm
Al Quoz Pond Park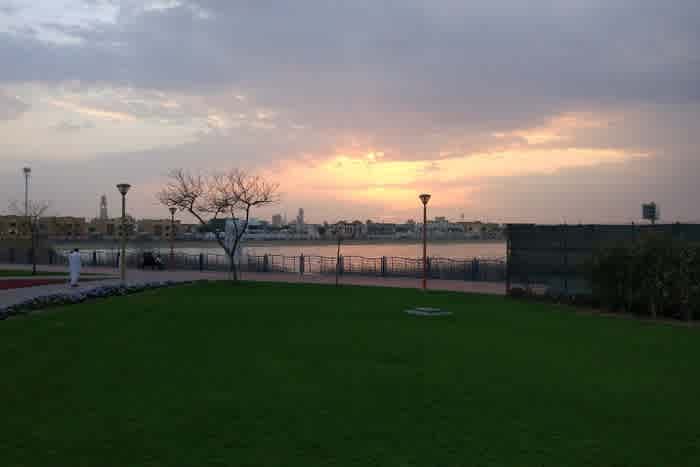 Just at the meeting point of Al Khail and Al Meydan roads, this park's location would leave more to be desired if it didn't provide a serene urban oasis-style setting. It might not quite have the facilities of other green spaces vying for your affection, but fitness fans like it for its pond-side cushioned running track and range of outdoor gym equipment. Softball players will also be in their element here, with the park arguably being most notable as the home of Dubai Little League, the three well-kept diamonds being the ideal platform from which to pitch that perfect game. The multiple shady spots also make for a great al fresco spot to enjoy with all the family.
Entry Free. Open Sat-Wed 8am-11pm, Thu-Fri 8am-11.30pm.
For the details of more parks, click here and subscribe to uae24x7 for more news and entertainments.