The doors of the Dubai Mall store that houses Louis Vuitton in Dubai will reopen in 2009, on the 1st of October 2020. The store's transformation has been revealed by merging two different levels into one new location. New York-based architect Peter Marino has reimagined the space, from the reconstructed exterior to the next generation of interiors.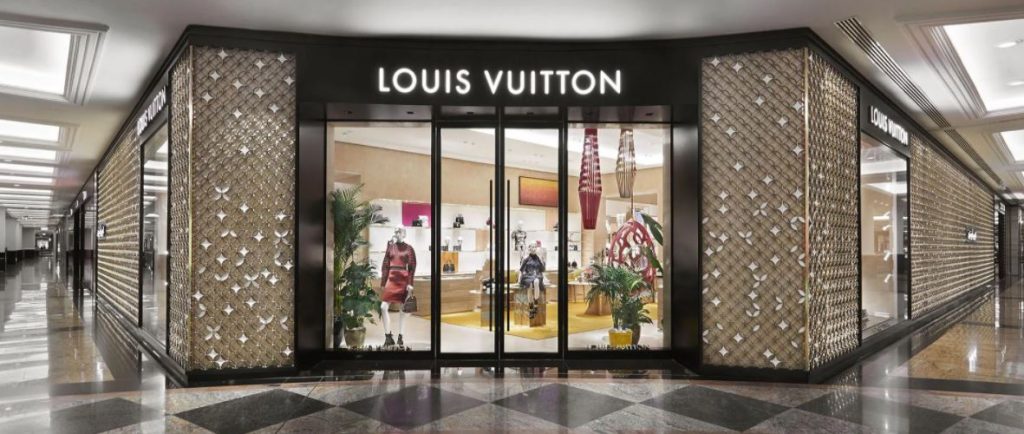 On crossing the threshold of the main entrance of Fashion Avenue, customers are greeted in an area dedicated to women's leather goods. Leading to the heart of the store is a dazzling room designed only to house the fine jewelery and watches, as well as the exotic and fine leather goods that await you. A chandelier-shaped ceiling of "bell lights" from Objets Nomades brightens up the space, art pieces such as "Love Park" by Polly Abbevillebaum and masterpieces by artists Josh Sterling and Rafik Anadol.
The perfume area on the first floor allows customers to indulge in a multitude of scents and candles, including locally customized fragrances such as Ombre Nomade and Les Sables Roses. A space dedicated to the women's world, including ready-to-wear and shoes from the latest collection, surrounded by art pieces and plenty of seating.
The first floor also houses a separate area for men with a large selection of leather goods, shoes and ready-to-wear clothes from the latest collections. The space accommodates more than 3 rooms, and is decorated with Objets Nomades pieces such as Campana Cocoons and Marcel Wanders Chair, art pieces such as "Projection of the Sphere" by Nico Loma. The space also contains wallpaper designed by an artist in the experiment rooms.
The travel room with a luminous ceiling made of Concertina Shades from the Objets Nomades collection, display bags, suitcases, boxes, and a golf package, plus accessories for any trip one might encounter.
The second floor welcomes customers to the exhibition; A symphony of light created by lights hanging from the ceiling that extend to the floor. Salon Privé hosts two private shopping suites for client appointments, decorated with artwork by "Metachrome" and "Venice" by Vik Muniz, "Daffodil Blurs" by Peter Dayton, and Zang He's "Shades of Cream and Green II" and "Arcade" By Gregor Hildebrandt.
District exclusive offerings include Capucines Mini Gris Mordoré, Twist Mini, and Capucines BB in Rose Mordoré, all made of crocodile leather.
Taigarama Boxes will be featured in Monogram Antartica, Malle Coiffeuse and Sneaker Box, for the first time in the region.
The store will also have a permanent display of fine jewelry as well as limited-edition items including the Idylle Blossom Sun bracelet in rose gold.