The Dubai Police Innovation Council organized a discussion session that included members of the Council, representatives of the Dubai Police Council for college and university students, and a number of university students and owners of innovations and intellectual creations, with the aim of reviewing plans for innovative projects for this year, and preparing for the expanded retreat that will be organized. The council will include an elite group of innovation experts, officials, and college and university students from various emirates of the country.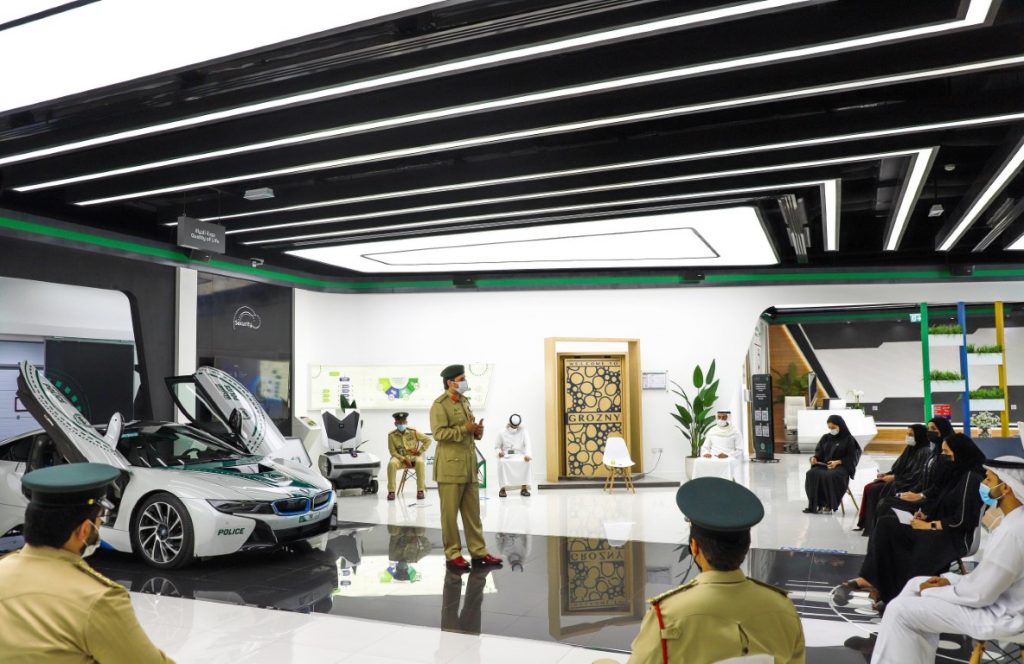 Lieutenant Colonel Dr. Ibrahim Ahmed bin Sebaa Al-Marri, Chairman of the Innovation Council at the Dubai Police, welcomed the attendees, noting that this discussion session comes within the framework of the Innovation Council's keenness to involve students, innovators and innovators in presenting creative ideas and proposals that contribute to supporting the innovation system in Dubai Police. To make the Dubai Police General Command the first institution to adopt the visions and aspirations of the wise leadership to make the UAE at the forefront of the world in the field of innovation.
Lieutenant Colonel Al-Marri explained that the Council is preparing for an expanded retreat for innovation, which will attract an elite of specialists, experts, innovators and decision-makers, in which students from various universities of the country will also participate, with the aim of coming up with innovative projects that focus on applications and projects that serve the police work in the Dubai Police General Command. It can make a qualitative leap in institutional performance, through analysis and proposition that shed light on current challenges and anticipating the future in this field, in line with the UAE Vision 2071, the National Agenda, the Dubai Plan, and the Ministry of Interior's strategy.
Major Khalid Khalifa Al Mazrouei, Vice President of the Innovation Council at Dubai Police, and Wedad Saleh Al Hammadi, Secretary of the Innovation Council reviewed several axes, including the innovation workflow in the Dubai Police, the innovative projects currently being implemented, and the proposed themes and topics for an expanded retreat for innovation. And how to activate the role of university students in retreat to come up with creative youth ideas, and the level of interaction of public administrations, police stations and employees with the Innovation Council, as well as reviewing innovation results in Dubai Police.
It is noteworthy that the Dubai Police Innovation Council has organized several training and qualification workshops specialized in the field of talent management, change management, and intellectual property protection, as well as the launch of the central innovation laboratory of the Dubai Police General Command, the launch of the Dubai Police innovation and knowledge strategy, and the launch of the innovators' dumping system.