The Jiu-Jitsu Winter Camp, which started on December 13 and will continue until January 7, 2021, at the Jiu-Jitsu Arena in Abu Dhabi, continues to attract students and players belonging to the age group from 12 to 18 years.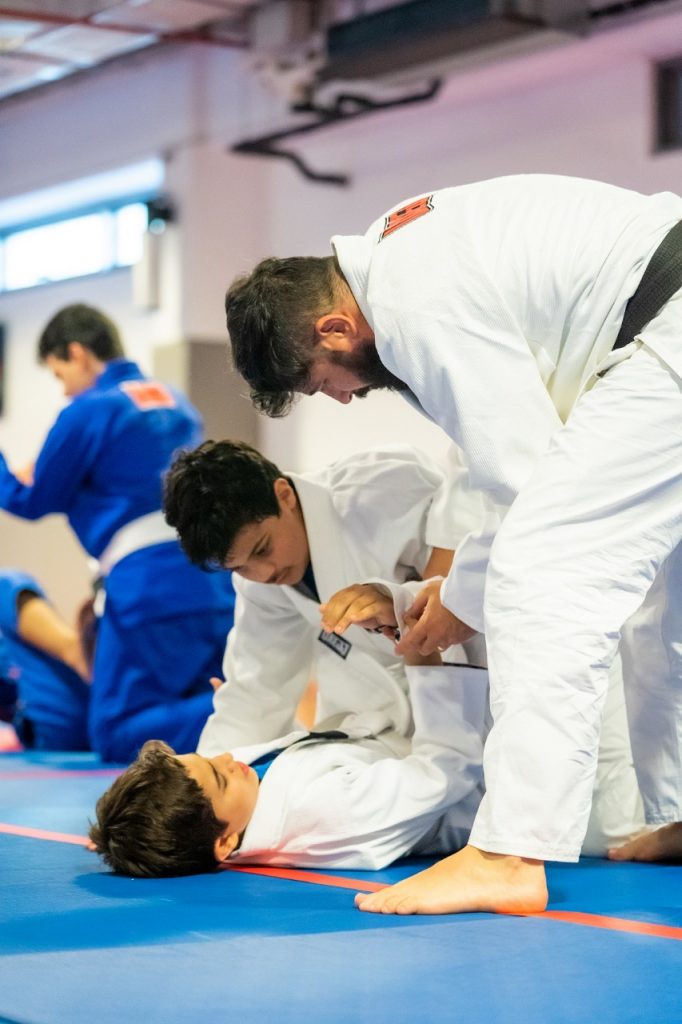 The camp is a wonderful and targeted haven for students and youth to develop their skills and talent in jiu-jitsu and other sports, and to train in a professional atmosphere under the supervision of qualified and certified trainers, and take advantage of the latest training facilities available.
The camp, which extends for about four weeks, includes a large number of recreational and sports activities with a special focus on the sport of jiu-jitsu, as the UAE Jiu-Jitsu Federation aspires to enhance awareness among students and youth of the importance of this sport, practice and master it professionally and establish the country's position as a home for this sport of noble values.
The camp is held under the supervision of Jujitsu trainers accredited by the Federation and organized by the Global Vision Investment Company, while the "USS Volunteer Program" provides logistical support and follows up the course of classes to provide various forms of support for athletes and the technical team and contribute to ensuring the success of the camp.
Saif Al-Tamimi, 13, expressed his happiness to be at the Jiu-Jitsu Winter Camp, noting that the camp helped them get acquainted with the sport of Jiu-Jitsu closely and seriously think about its professionalism, as the camp contributes to forming new friendships with wonderful people.
For his part, Ali Saeed Al-Sairi, the father of 14-year-old Khalifa Al-Sayari, said that jiu-jitsu provides players with many moral and physical gains, such as courage, self-confidence, discipline, patience and endurance, which prompted his son Khalifa to switch to jiu-jitsu.
He said that since his son joined the sport of jiu-jitsu, he has been striving hard to improve his experience in this sport and dreams that he will be able to join the national team to represent the country and raise its flag on the podium.
In line with the medical protocol approved by the Federation and within the framework of full commitment to precautionary and preventive measures to ensure the safety and health of the players, the participants highlighted the results of negative Covid 19 tests conducted in a period of less than 48 hours in accordance with the local and federal directives to contain the spread of the global health symptom.
In order to attract the widest possible spectrum of players and give them the necessary flexibility, the UAEJJF provided the players with the opportunity to register to participate in the camp for one or two weeks, or to participate in its four weeks.