Etihad Airways plans to direct flights from Beijing to Abu Dhabi, starting from December 7, with the service starting at a rate of one flight per week via the Boeing 787 Dreamliner, arranged according to the two-class economy and business system.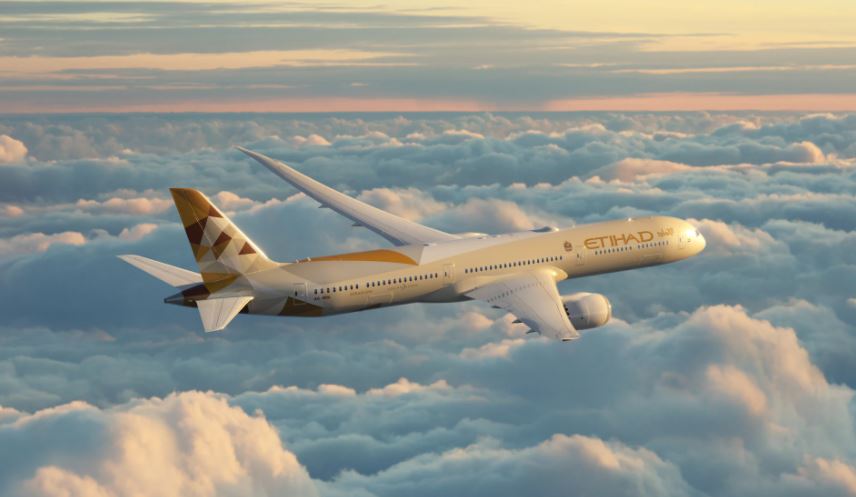 The Etihad resumed its flights between Abu Dhabi and Shanghai late in July this year, which helped meet the great demand of travelers from the UAE, China and other countries in the Middle East, Europe and Africa.
With the addition of the new second weekly flight, Etihad Airways becomes the first airline in the MENA region to operate non-stop direct return flights from Shanghai and Beijing.
"China is an important strategic market for Etihad Airways, and the addition of another passenger flight connecting China to Abu Dhabi is a welcome development. The airline's acquisition of the rights to operate a second weekly flight by the Chinese government is a welcome development," said Martin Drew, Senior Vice President Sales and Cargo at Etihad Aviation Group. The best evidence of the great efforts made and being made by Etihad Airways, the medical examination centers in the United Arab Emirates, and the relevant authorities in both countries in facing the consequences and effects of the pandemic. "
He added, "The Union expresses its great gratitude for the support it received from the relevant authorities, its customers and partners, and its family of work in such unprecedented circumstances and difficult challenges that have cast a shadow over various sectors around the world, and the company will be fully prepared with the addition of more trips to China whenever possible. "
Etihad will continue its efforts to transform an airline, full-service, medium-sized, and strengthen its focus on its core values ​​of safety, security and high service, as well as continuing to develop the Etihad health and safety program, the first in the sector, with the importance of focusing on innovation and sustainability, those priorities that are considered Fundamental to the future of the airline.