His Excellency Sultan Al-Hindasi, Director General of the Fujairah Chamber of Commerce and Industry, stressed the importance of financial management in helping to make decisions in the areas of investment and finance, financial planning and financial control, which enables owners and entrepreneurs of small and medium enterprises to face the resulting challenges. On the "Covid-19" pandemic.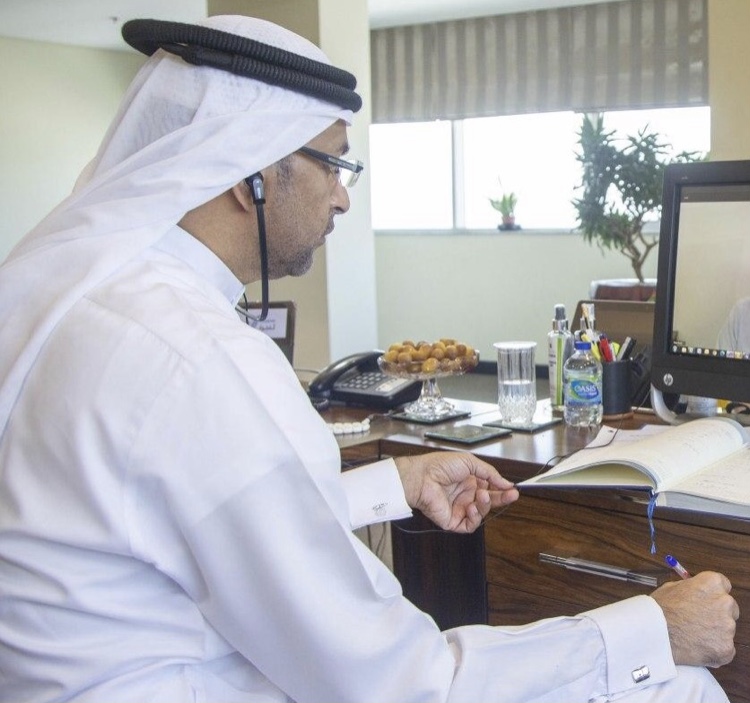 In his opening speech to the workshop "Financial Management of Your Project in the Time of Covid-19", which was organized by the Chamber yesterday through visual communication technology with the participation of more than 50 people, Al-Hendasi said that financial management is one of the most important foundations in projects in general because of its great importance.
Regarding the organization of work, pointing out the Chamber's keenness to provide information that entrepreneurs in the Emirate of Fujairah can benefit from to develop and succeed in their projects, thus contributing to supporting the development process and diversifying sources of income in the emirate.
During the workshop, the lecturer, Hamed Al Ali, the trainer and financial advisor, talked about reading and proactive analysis of project finances, solutions and methods of managing cash flows affected by the "Covid-19" crisis, and ways to activate the traditional and virtual project sales device and develop a business model to adapt to the emerging crisis.
The lecturer shed light on the duties of the project owner to achieve the highest productivity, including using capital, managing assets well, making decisions based on financial analyzes, and knowing which data is needed to make a decision, noting the importance of the financial manager for any project between liquidity and profitability so as not to expose the facility to risks Financial distress or increases liquidity at the expense of profitability.