Wild Wadi Dubai, a family fun water park in Dubai, opened in February 1998 and is one of the oldest theme parks in the Emirates, located between the Burj Al Arab and Jumeirah Beach hotels along Madinat Jumeirah and Kite Beach, located on the main Jumeirah Street.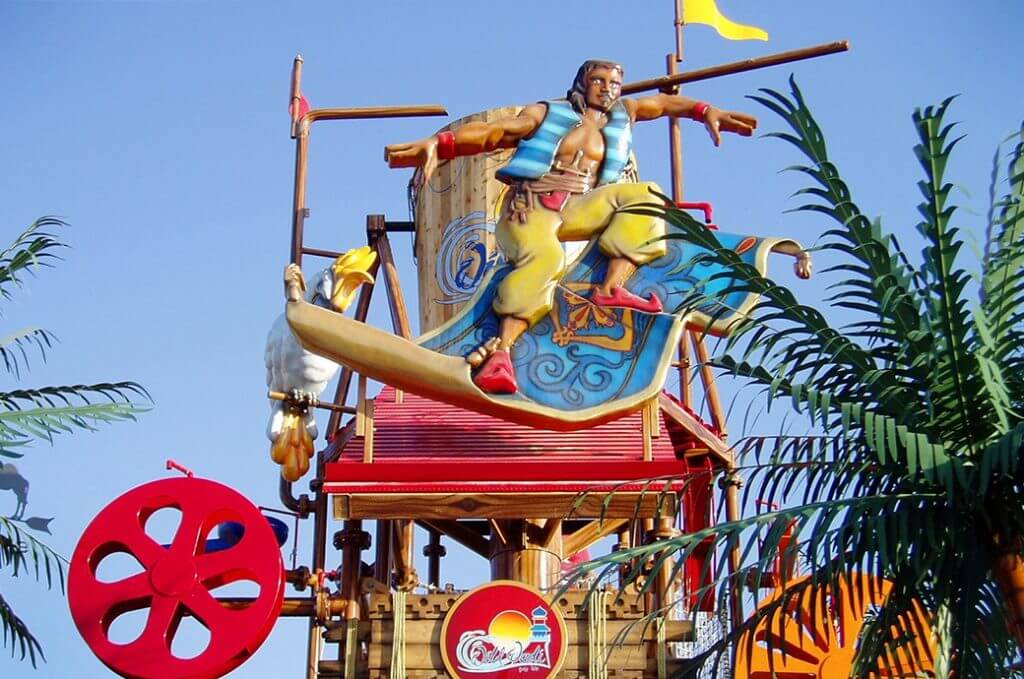 The park extends over more than 12 acres and includes 30 water games that vary between the appropriate ages for them between colorful slides, water repairs, climbing walls, surf pools, recreation river, and many more. In addition to the inclusion of many recreational and community facilities that meet all desires and delight all visitors.
The garden is also distinguished by its unique engineering design, it is inspired by the story of Juha Folklore and his friend Sinbad Al-Bahar, known in the authentic Arab folklore.
WIDE VALLEY GAMES
Jumeirah Skira, a tower with a height of 32 meters with a view of the entire park from the top, and a slider of up to 120 meters in length and the speed of the person who plays in it to 80 km per hour. And Master Blasters game that starts from the White Water Valley or the overflowing river and tosses visitors to an altitude of more than 15 meters above the surface.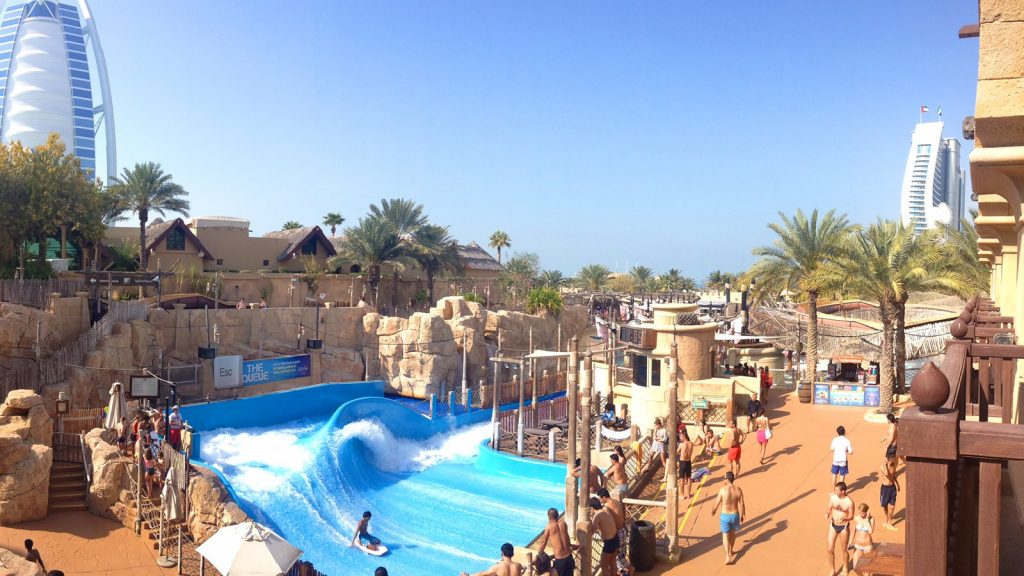 Saddle tower, consisting of two parts of water slides with a giant outdoor slope. 
The game "Dome", which is a water channel with meandering dark and completely closed, takes visitors on a fun and exciting journey full of adventure and longing, and then you push them in darkness full of sudden fluctuations and turns until they leave it to the water pool connected to the lazy river.
In addition to many other water slides such as surf, outbound, lake, and tantrum alley which includes two large sliding watersides and three exciting hurricanes. In addition to the journey of Juha, which extends 360 meters across the lazy river, taking the visitor to wander between all sections of the garden and enjoy the scenic views, which is suitable for all age groups, but children must be subject to the full supervision of their parents.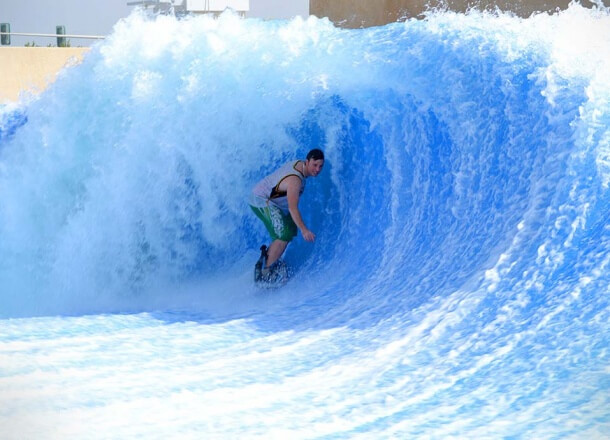 The park also includes a cabana, which is a private area of ​​sun loungers, beds and hammocks of various sizes, and many options for shops and cafes to enjoy the experience of delicious local and international menus.
WORK HOURS
Garden hours vary according to season and season, but they are usually open from 10 am to 6 pm from Tuesday to Sunday (closed on Monday), and Thursday is an exclusive day for women in the evening period from 8 until 12 after midnight and children can without Eight years of age, accompanied by their mothers, upon proof of their age through the Emirates ID. (It is necessary to confirm the dates before visiting the park)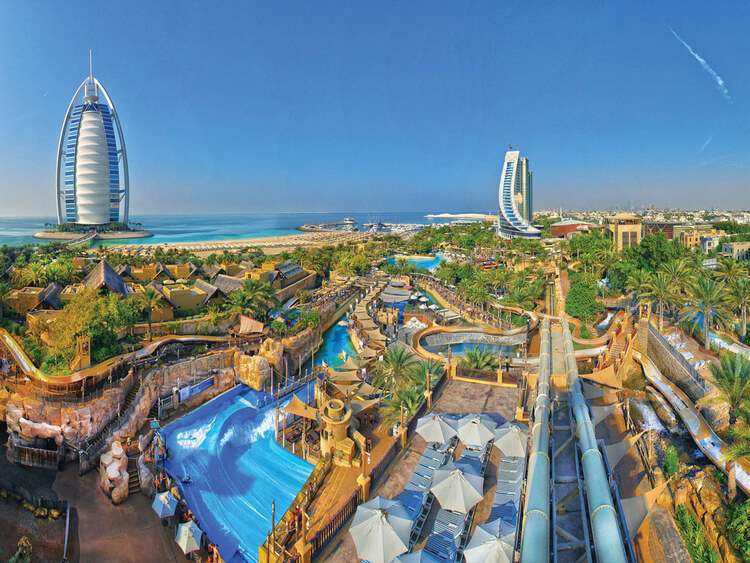 Besides, it should be noted that the women nights are characterized by the female element in all corners of the garden on this night, even the female rescuers, retail store employees, restaurants, and cafes.