The Sharjah Business Women Council of the Nama Foundation for the Advancement of Women organized a special workshop of its initiative "Council Dialogue" in cooperation with the Sharjah Ladies Club, with the participation of two prominent businesswomen in the emirate to share their successful experiences in the field of entrepreneurship and project management.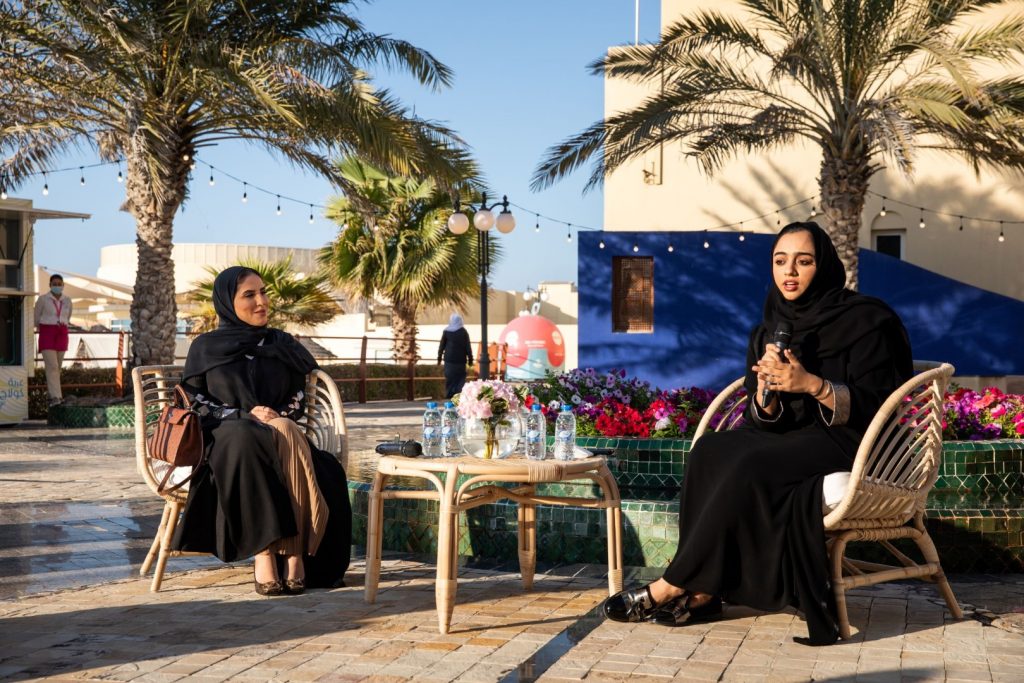 This came in conjunction with the celebration of International Women's Day 2021, as Shatha Alai Al Naqbi and Fatima Shweiter participated in the session that was held at the Sharjah Ladies Club.
In line with the slogan of this year of International Women's Day, "Choose the Challenge," each of the two guests discussed her successful experience in the field of entrepreneurship, the challenges they faced, the lessons they learned during their entrepreneurial journey and the inspiring aspects of it. The sustainability of their business in the current health crisis conditions.
The Sharjah Businesswomen Council is participating in the "Choose a Challenge" campaign by launching a special challenge on social media aimed at inviting the community of female entrepreneurs in the UAE to review their inspiring experiences and success stories in overcoming professional challenges, share their knowledge with their peers and provide them with guidance to help them start their journey. Successful career and fulfilling their aspirations.
"International Women's Day is an opportunity for women around the world to celebrate their achievements and emphasize the importance of adopting the principle of equal opportunities and enabling them to participate in building their societies," said Maryam Bin Al Sheikh, Director of Membership and Services at the Sharjah Businesswomen Council.
She added, "Out of our belief that challenges make real change, we launched a special challenge for the Council through social media, which aims to provide a platform for businesswomen to highlight their distinguished experiences and lessons learned from them, in line with the Council's mission to support the community of entrepreneurs and aspiring entrepreneurs in the emirate and in the region." The UAE as a whole and providing inspiring role models for them. "
She explained that the "Council Dialogue" initiative represents an inspiring platform through which we are keen to encourage female entrepreneurs, especially new members, to communicate with successful female entrepreneurs to learn about their experiences and benefit from them to establish their own projects. In this special workshop, we hosted two of the most prominent businesswomen to talk about The professional and personal challenges that each of them faced and how they managed to achieve their aspirations in the world of entrepreneurship.
It is noteworthy that the "Council Dialogue" initiative was launched in 2019 as an exclusive initiative for female members of the Sharjah Businesswomen Council that allows them to exchange knowledge, learn about best business practices and benefit from the experiences of experts in this field, and today it continues to provide various forms of support to them since the spread of the Coronavirus pandemic. An integrated virtual platform that contributed to enhancing members' communication with their remote counterparts.