In a most welcoming decision to reunite families that have been split by anti-Covid travel restrictions, the UAE has announced that residents with valid visas stranded outside the country can return from June 1.
The Ministry of Foreign Affairs and International Cooperation and the Federal Authority for Identity and Citizenship said they will begin the process on Monday, June 1. This will allow the return of those residency holders currently stranded outside the country that have relatives in the UAE. Residents who meet these criteria must apply for a Resident Entry Permit to be able to start the process.
"The UAE is keen to facilitate the procedures for holders of UAE residency visas who are stuck outside the country and reunite them with their families who were affected by the precautionary measures taken by the country in light of the current exceptional circumstances to combat Covid-19," the federal authorities were quoted by state news agency Wam.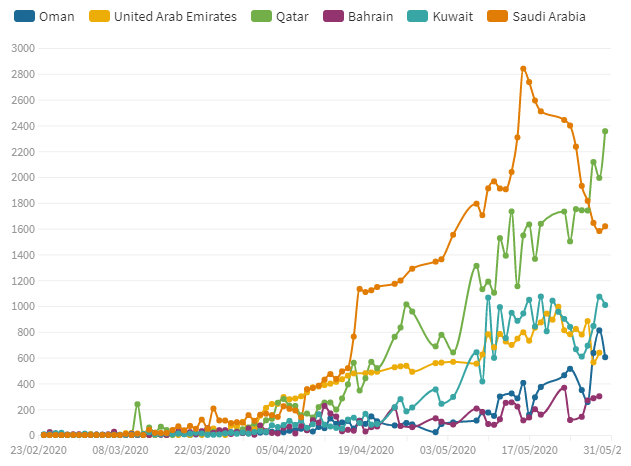 Hundreds of UAE residents are currently stuck abroad and are separated from their families due to the unexpected freeze on air travel imposed by many countries as precautionary measures to curb the spread of coronavirus. The #BringBackUAEresidents hashtag was trending on Twitter on Monday as several residents and families requested the government to expedite their return to the UAE.
"The move is aimed at streamlining their safe return to the UAE," the statement read, WAM reported.
The Federal Authority for Identity and Citizenship asked holders of valid residency permits outside the country and wish to return back to the UAE to register for the "Resident Entry Permit" service on the Authority's website, smartservices.ica.gov.ae, which aims to facilitate their safe return to the UAE.
The announcement comes following the expansion of the night curfew by two hours starting Wednesday, May 20, until further notice. The new timing for the national disinfection drive will now last from 8 p.m. until 6 a.m. Residents who return to their homeland will have to undergo all government instructed checkups and procedures. They will also have to go into various levels of quarantine on the basis of symptoms showed.