The Abu Dhabi Businesswomen Council, in cooperation with the Arab Businesswomen Council, organized the activities of the third virtual exhibition "The First Choice", after the success of the first and second virtual exhibitions.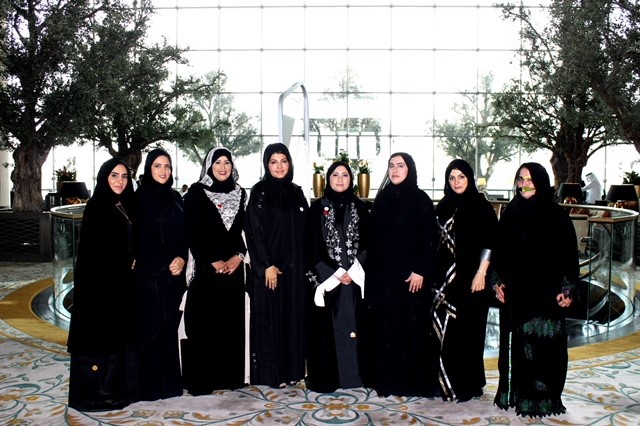 The opening of the recently organized exhibition was witnessed by Sheikha Dr. Hessa Saad Al-Abdullah Al-Sabah, Chair of the Council of Arab Businesswomen, Her Excellency Maryam Muhammad Al-Rumaithi, Chair of the Executive Authority of the Abu Dhabi Businesswomen Council, Her Excellency Dr. Amani Asfour, President of the Federation of Arab Businesswomen and Professions, and HE Khairiya Dashti, Secretary General of the Council Arab businesswomen, members of the Executive Committee of the Abu Dhabi Businesswomen Council, members of the Arab Businesswomen Council, Dr. Shafika Al-Ameri, Executive Director of the Abu Dhabi Businesswomen Council Office, in addition to a large number of business leaders and community women from various Arab countries.
The participants praised the exhibition and its effective role in direct marketing of their products and businesses, especially with the economic fallout caused by the emerging Corona virus crisis, the global trend towards digital transformation, and the use of technological technologies as an urgent necessity for the economic recovery phase, as the Abu Dhabi Businesswomen Council was able to keep pace with these changes and did not It spares no effort to support the activities and projects of creative women and business leaders in the UAE, the Gulf and the Arab world.
The exhibition included everything that women need within their fields of interest, from jewelry, fashion, cosmetics, medicine, etc., in addition to the participation of many well-known brands in the local, Gulf and Arab arena.