The Syrian singer Asala expressed her sadness after the spread of a picture of her free director Tariq Al-Aryan with model Nicole Saffan.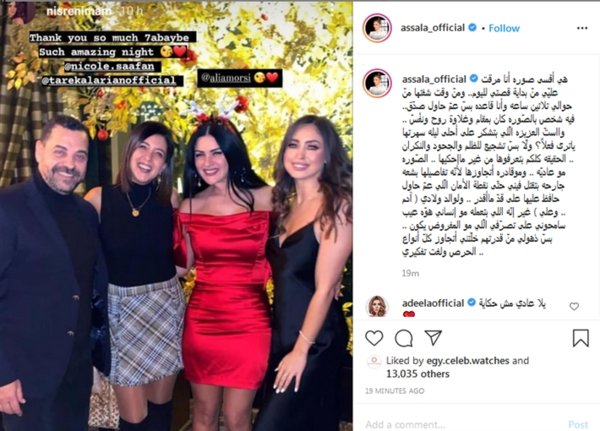 Asala re-published a picture of Tariq Al-Erian and Nicole Saffan with Nasreen Imam, who revealed her happiness with this evening, and wrote: "It is his toughest picture. I passed on me from the beginning of my story for the day .. and from the time I saw it from me about two hundred hours and I was sitting with him. A person in pictures was in a position and power of soul and soul .. And dear one who thanks you for the best night for her staying up does not really see? The safety point that I try to keep is as much as I can .. And to my father's (Adam and Ali), but what you do is not a human being, it is a defect.
Forgive me for my behavior that is not supposed to be … But my amazement at their ability allowed me to transcend all kinds of care and distract my thinking. "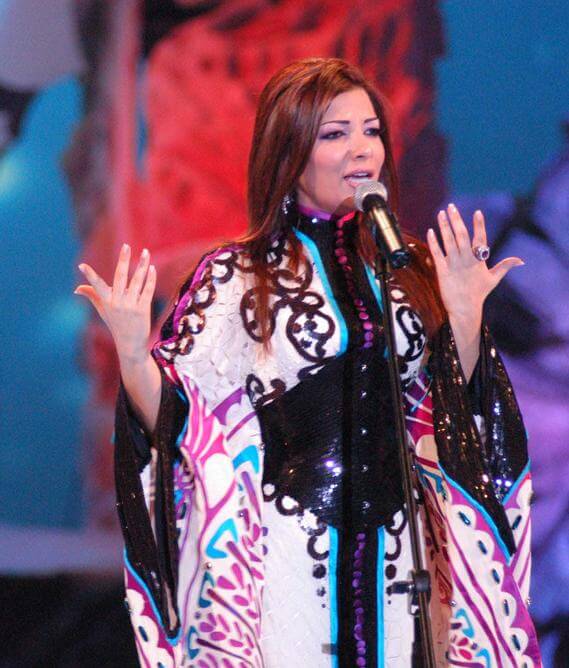 It is noteworthy that Asala announced her separation from Tariq Al-Aryan on January 2020, after a marriage that lasted 12 years, and she bore him two twin children, Adam and Ali, and the reason was most likely due to Nicole, the lover of Al-Arian, but Asala was not confirmed, but only said that the reason for the divorce is treason.