Global Star was able to Carrie Underwood to snatch attention with her presence, at the distribution ceremony of the Academy of Country Music Awards, CMA Gallery Blog 2020 The Bdorth 55, which took place on the first of its activities yesterday in the city of Nashville in the United States of America.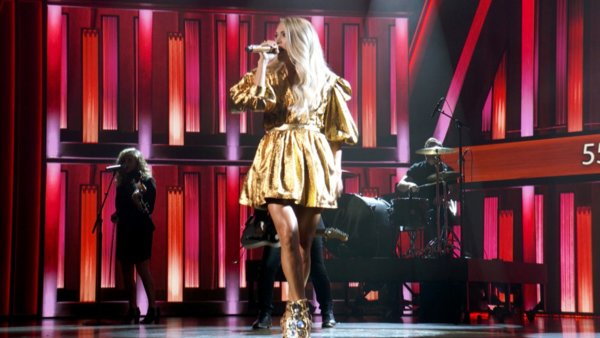 During the performance of Medley of her most beautiful songs, the American artist starred on the stage in a short dress in golden color, distinguished by its wave skirt and the cut of its puffed sleeves, and it was equipped with a belt on the waist. Carrie matched her elegant dress with Platform shoes in the same color, and her look also matched the color of the gold microphone.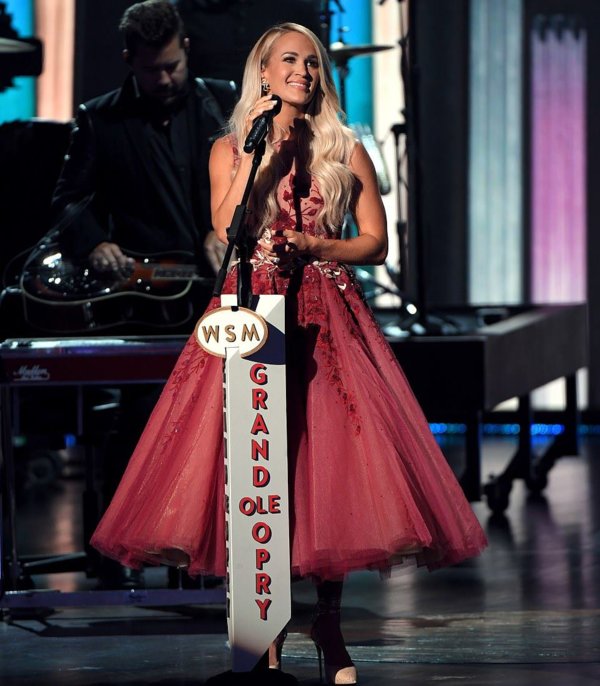 A princess look adopted by the American star on her second appearance on stage, wearing a red tulle dress with a fluffy story inspired by princesses dresses, rich in floral embroideries.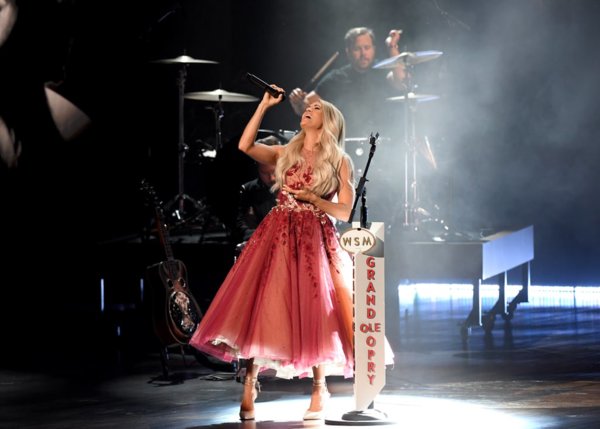 She complemented this elegant look with high-heeled pumps, adorned with nude ankle straps and luxurious diamond jewelery.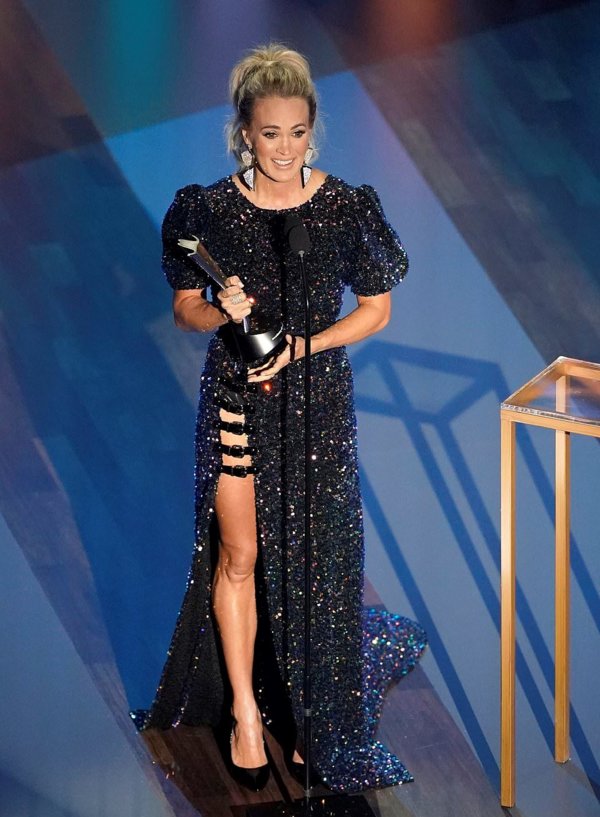 Another special look that dazzled us by Carrie Underwood at the CMA Awards stage while receiving the Best Female Entertainer of the Year 2020, during which she wore a black evening dress embroidered with bright colored stones with puffed sleeves, with a high opening decorated at the top of the leg with 3 small belts. She complimented her classy outfit with stiletto shoes in glossy black leather, as well as diamond-encrusted jewelry that consisted of a huge ring and geometric drop earrings.