Taleedah Tamer, hailed from Jeddah is Saudi's first supermodel. She was the first Saudi girl to walk on the Paris Haute Couture Fashion Week, back in July 2018. The young model from Jeddah opened for Italian designer Antonio Grimaldi, taking to the runway in a dramatic white suit before changing into a shimmering mauve dress. Currently Ms Tamer is working with Namshi, a global platform for fashion wears.
In this interview with Ms Tamer, she opens her heart about growing up in a biracial household, as she was born to a Saudi father and Italian mother. Moreover, seeing as how she is being touted in international media as "the first Saudi supermodel". She also shares the pressures that come with the firsts and her latest campaign with Namshi.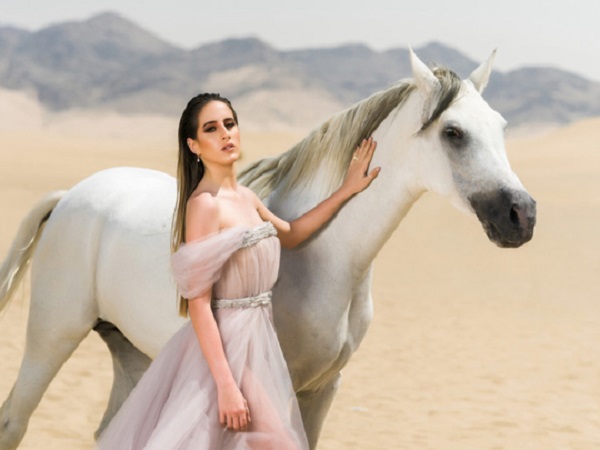 Why modeling?
"I began to discover modeling when my mom started showing me her pictures from her modeling days. I've also always been passionate about photography and creating images which I believe played a big part in my interest in this type of work."
First fashion contest?
"My first modeling experience and memory was a jewellery campaign when I was 13. I enjoyed it so much and wanted to keep going after that."
How about being first in Saudi?
"To me, modeling is a job that I take seriously and if by being "Saudi's first" I get to inspire other girls to go for what they want then I could not ask for anything more empowering and fulfilling."
What all obstacles faced?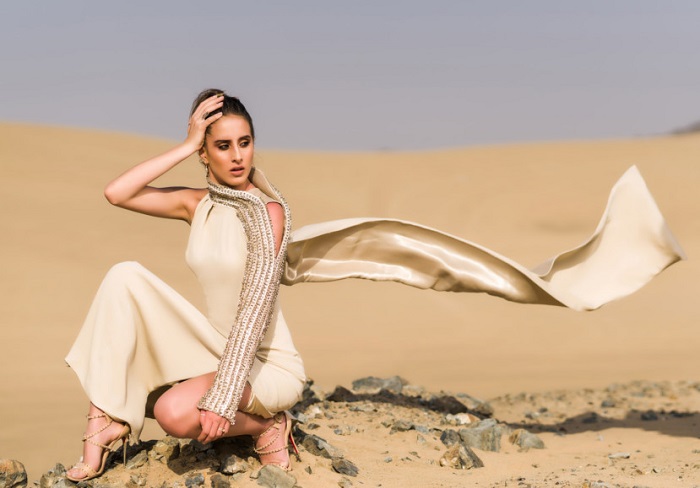 "My biggest obstacle so far is finding my place within the industry, learning the ins and outs and getting used to how to deal and interact with people on the industry. It can be tough sometimes especially if you're not used to the environment."
Biggest achievement?
"Being featured as one of two Saudis to be selected as one of the 100 New Wave Creatives by the British Fashion Council."
How about growing up biracial?
"I consider growing up biracial as a big gift since it's allowed me to understand and see life through different cultures, beliefs and opinions which I treasure very much. There were certain challenges but for the most part it taught me a lot about myself and allowed to grow into the person I am today."
Saudi women in fashion industry?
"I think some preconceived ideas and opinions on Saudi women in the industry is that women in Saudi don't express themselves through fashion. Whether it is modest fashion, what a woman wears under the abaya or the abaya itself; Saudi women do express themselves with their clothes and still have the same wants as any other woman."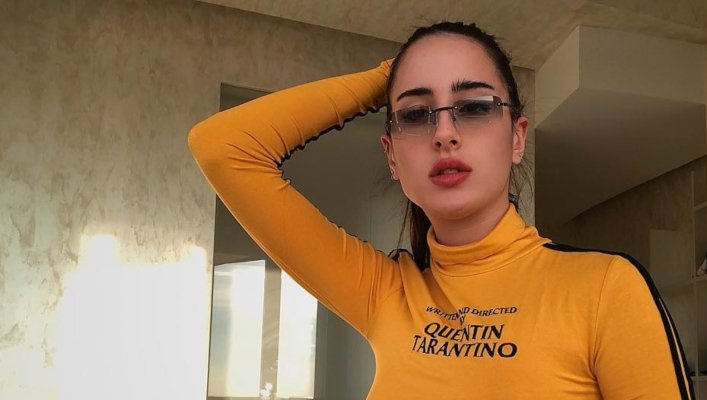 Dream designers to work with?
"Some of my dream designers to work with are definitely Anthony Vaccarello for YSL, Sarah Burton for Alexander McQueen and so many others. Every designer is unique and inspiring in their own way and I would love to meet all of them if I could!"
How is working with Namshi?
"Collaborating with Namshi was such a great opportunity and was honestly such a fun experience. The team was amazing and so was the whole concept which is one of the things that truly drew me to taking part in this project. There's so much talent in Saudi and I'm so glad that business and platforms like Namshi are giving these talented individuals the means and opportunity to express themselves."
"I love Namshi as a brand and grew up always hearing such great things about the company. I've also had great experiences shopping from Namshi and always thought of it as my go to online retailer in Saudi since many things that they offered were difficult to find in stores in Jeddah."