There is no doubt that the famous Beyonce Beyonce is boundless. It is not her artistic fame and wonderful voice that attracts us to her the most in the world, but also the beauty of her skin and bright makeup that catches the eye once she appears in public.

Do you want to know the secret behind Beyoncé's sparkling makeup? Learn the secrets of successful makeup :
Foundation and concealer: use at least two shades
If you want Beyoncé-style luminous complexion, invest in at least two shades of foundation. This is because skin color changes with age, and it does not remain the same.
The same goes for concealers, choose one to hide pimples and dark spots, and another to lighten your complexion.
Healthy skin is an integral part of glowing skin
Healthy skin is happy skin, only health reflects radiance and freshness. To maintain the radiance of her skin, Beyoncé moisturizes it several times during the day and supports this hydration with a diet that includes natural cabbage juice, rich in sources of vitamin K and characterized by its ability to renew skin cells.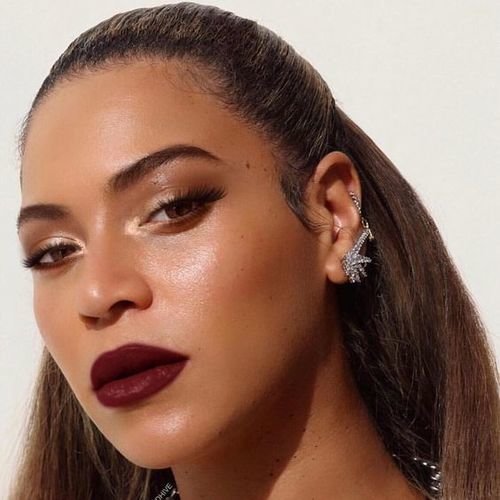 Tired eyes revived
Beyoncé always carries a pair of black sunglasses in her bag that not only protect her eyes from the sun's ultraviolet rays, but also hide the tiredness of the eyes and the effects of the long hours of night on her.
On the makeup side, Beyoncé prefers to use golden shadows at the inner corner of the eye rather than white or beige shades, as it enhances the beauty of her dark skin and gives her makeup a glow and radiance.
Mother knows a lot about beauty care
The most important source for Beyonce to share her beauty secrets is her mother, Tina Lawson, from whom she learned many lessons in skin care. Her mother taught her to remove leftover makeup daily before bed, a piece of advice that Beyoncé continues today.
The secret of great poetry
Beyoncé continues it with long, gorgeous hair, which is not a newborn, but rather the result of intensive care that began years ago. Although she continues to change the color and hairstyle of her hair, Beyoncé is always keen to nourish her hair with hot natural oils and vitamin E. She also insists on using a sulfate-free shampoo and conditioner so that her hair does not lose its natural oils.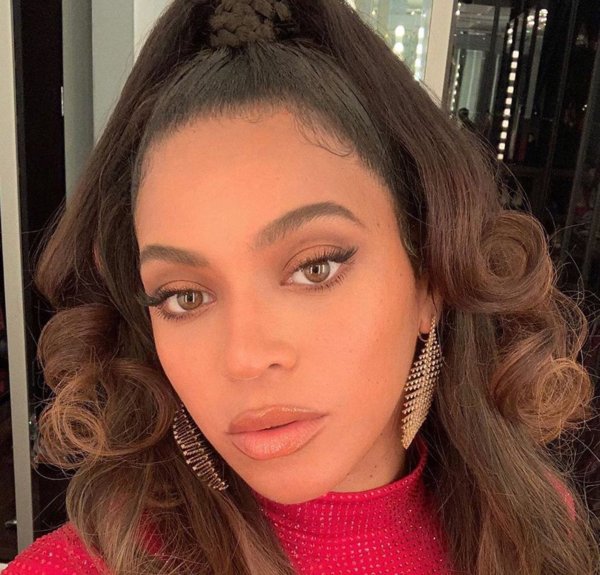 Create the perfect makeup base
Beyoncé's main rule of fabulous make-up is the well-known rule of moisturizing cream followed by foundation. Likewise, Beyoncé makes sure that the product is well blended all over her face.
Carry all necessary products
Beyoncé carries makeup essentials in the makeup bag, namely eyeliner to apply cat eyes, waterproof mascara, eyebrow liner, lipstick with a fixed formula, in addition to a highlighter.
Apply highlighter in the right place
Beyoncé's makeup artist says applying highlighter to the tip of the nose is a common mistake many women make. Therefore, she suggests that they use it on the forehead, along the hairline, and on any other area of ​​the face except in the middle.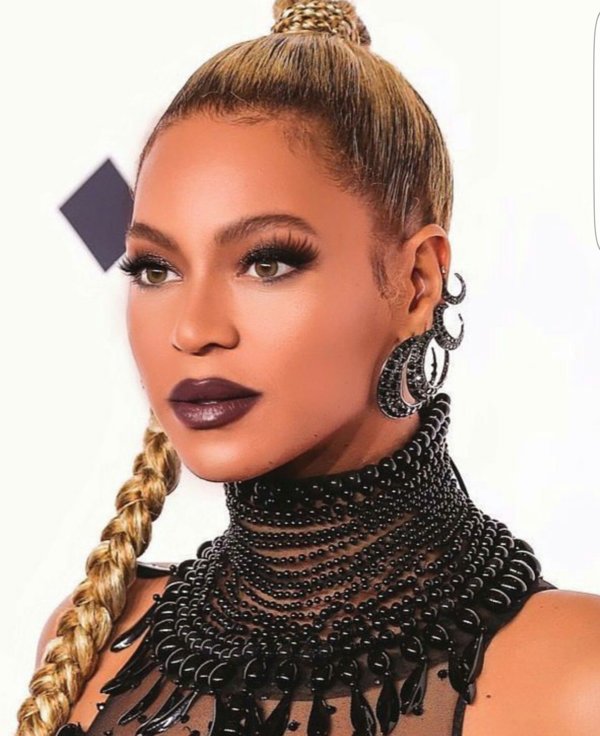 The red carpet hoax
Would you believe if we told you that Beyoncé applied her own makeup to her red carpet looks? This is true, as the make-up expert who is interested in the beauty of the American star, draws the look on a sheet of paper and applies it herself to her face.
She also applies a generous amount of primer and face powder. Next, Beyoncé uses a makeup fixative spray. Also, she uses waterproof mascara or false eyelashes to thicken her lashes.
Brown eyeliner instead of black
Trust Beyoncé when it comes to creating iconic makeup. When it comes to eye makeup, Beyoncé uses a brown liner instead of black and uses it on the lower lashes to create a natural, soft, and captivating look.