For a woman, there can never be too many compliments. Compliment for the dress, for the hair, for looks, smile, etc. which attract eyeballs. There is one more reason which delights our olfactory nerves and for which women get complimented often, is her perfume.
A perfume is like the icing on the cake. All you need is one or two sprays and your look is complete. A perfume is not just a bottle of fragrant spray but a mood-lifting solution. Choose a fragrance that matches your mood, occasion, or season. From an understated and subtle fragrance to bold and fearless, choose any alluring scent from a variety of limitless options and be confident in whatever you wear.
But choosing a perfume can be tricky as there are so many options and brands and surely you don't want to get stuck with just one perfume for every occasion. Here, we have made your search a bit easier by reviewing some of the best perfumes to have and you can narrow down which one you like the most from fruity to flowery to musky to woody fragrance.
Top 10 Perfumes – Review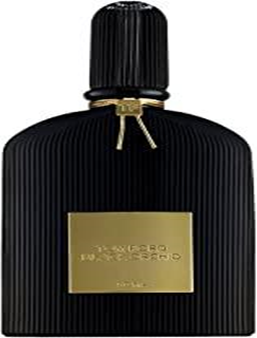 This Art-Deco-inspired perfume bottle from Tom Ford certainly demands attention which is rich black color and golden label. The dark notes of the Black Orchids are like some inhibited fruits of the world of aroma – patchouli, plum, and the sweet smell of vanilla perfect enough to dive for. It is a strong aromatic spray perfect for a bold and fearless personality ready to capture the world. With a hint of melted chocolate and balsam along with drops of amber, the perfume is unisex that lasts throughout the day.
Jo Malone Velvet Rose and Oud Cologne Intense- Check It On Amazon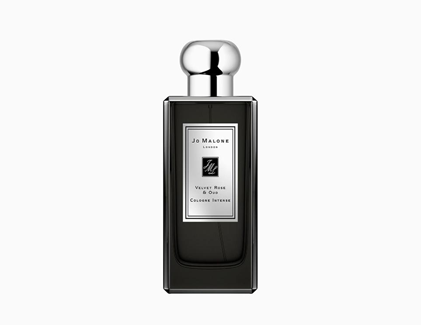 Glamorous, Elegant, and Sophisticated: This Velvet Rose and Oud Cologne by Jo Malone create a blanket of a perfect mixture of velvety sweet rose and woody oud around its wearer. The fragrance is the culmination of bold and subtle with an essence of smoky wood and a hint of clove to alert your olfactory nerves and the femininity and grace is carried by a sweet floral smell that is refreshing and powerful at the same time. It is a must-buy for all women to make some statement without speaking much.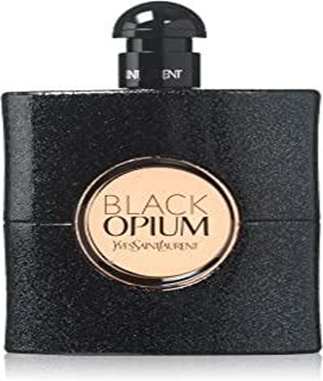 A rich coffee scent with a blend of sweet vanilla, jasmine, and orange blossom is sure to wake up your senses than any espresso ever could. Saint Laurent's Black Opium is a personal favorite of many celebrities for its bold and feminine fragrance along with a sweet smell of soft sugar complementing it. What more can a person want in perfume than the one which smells almost edible. The sweet aroma of this perfume with depth and warmth adds to the classic winning combination making it one of the best perfumes out there.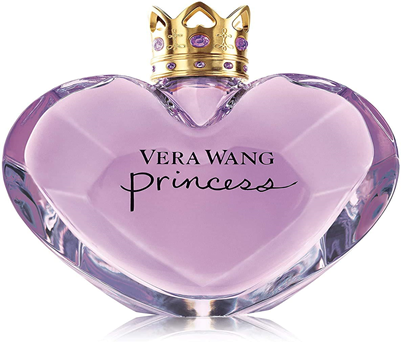 Prefer a floral and fruity smell over coffee? Well, everyone has a different choice and we have got you covered here. Fragrances such as mandarin orange, apricot, water lily, tuberose, and dark chocolate make Princess by Vera Wang a perfect choice for a pleasant spring day.
It embraces the perfume wearer with a sweet concoction of fruit and flowery scent which makes it a subtle and sophisticated fragrance at the same time. It might sound a bit common and clichéd by the name ''Princess'' but to everyone's surprise it comes out as a dark, loud and intense aroma with a hint of chocolate in it.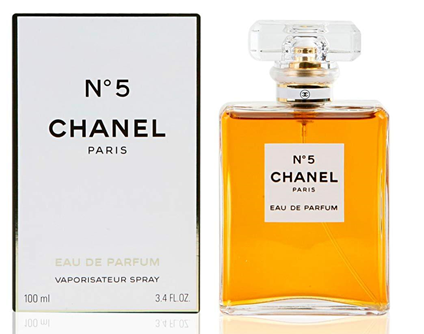 "A woman's perfume, with the scent of a woman'' is what has been called this iconic perfume by the one and only Chanel. It lingers in the air long enough for people's attention and I bet you will be asked hundreds of questions about the perfume.
It has a mysterious yet familiar smell which gives the very true essence of femininity. Breathe in the rich aroma of rose, jasmine, vanilla, and sandalwood very deeply for that legendary iconic perfume fragrance. A cult classic perfume that offers a fragrance of an elegant inviting bouquet with an underlying message of steel and power.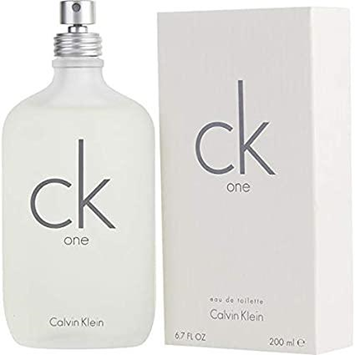 They say that you are not done packing for a holiday until you pack Calvin Klein One. The ghost of the perfume world will haunt you for your stupid negligence. Ck one is a must-have holiday essential which needs to be packed along with the sunglasses and sundresses especially if you are going for a beach vacation.
The top notes of mandarin orange, pineapple, papaya, bergamot, lemon, and cardamom remind you of the sandy beaches on a pleasant summer day and the warm and windy evenings to the dinner. But not only beaches, CK one is a dynamic and versatile scent that will compliment you and your outfit at any given location all around the world.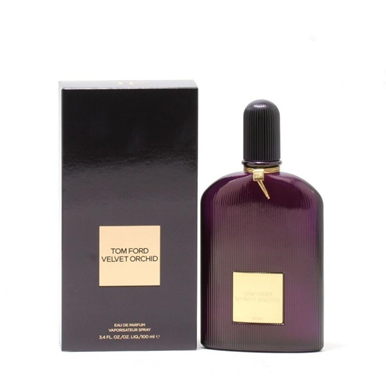 What can be more delightful than the existence of perfume especially made to suit the frosty smell of harsh winters? Exciting right? Tom Ford's Velvet Orchid is an amalgamation of rum, Italian bergamot, and honey sure enough to evoke some carnal feelings in you. It is a simple and easy choice of luxury perfume for many women, as simple as choosing a warm coat for the finger-biting winters.
A sweet floral fragrance with a unique character and an essence of warming notes of sandalwood, Peru balsam, vanilla, and suede to make your day complete. Make a statement wearing Velvet Orchid with a hint of spice and sharp earthiness which will entice everyone around you to make some excuse to talk to you.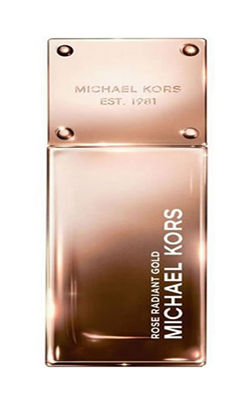 Wearing this fragrance should be claimed as illegal as hypnotism takes over because of the mere scent of it in the air. Michael Kors Rose Radiant Gold is tantalizing in many ways with its texture, romantic aroma, and versatility, it is complete enough to lift your mood and wear on a variety of occasions.
With a soft musky touch and floral sparkle, it wanders in the air with the aromas of gardenia, magnolia, and jasmine. It is best suited for warm summers or pleasant springs during the day or night with the fragrance of flora all around. Its charming femininity has a firm grip on the skin and it lasts for hours.
Jo Malone English Oak and Hazelnut Cologne- Check It On Amazon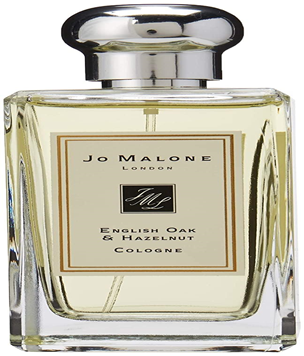 Be ready for the virtual walk through the woods with our Jo Malone English Oak and Hazelnut Cologne which will remind you of the breezy summer days and a stroll through the woods with a soft touch of breeze through your hair and sun-kissed skin.
It is made with tantalizing strong smell of garden moss, freshly plucked hazelnuts, and oak furniture. With just a few spritzes dive into the aroma of sharp woodiness and tropical forest. The cologne is not your traditional woman scent, but a fresh and pleasant fragrance with a twist you should try.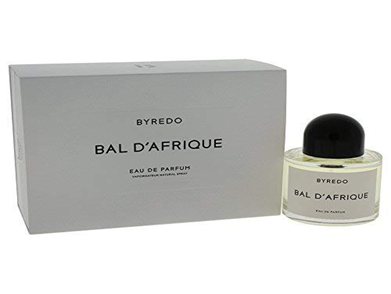 Get lost into the fragrance of spicy and dry heat of the savannas of Africa on your skin with a few sprays of Bal D'Afrique. The combination is an inspiration taken from old Paris and the rich culture, art, and dance from Africa. a very interesting and delightful culmination that is romantic as well as warm.
With an alluring concoction of notes like neroli, Moroccan Cedarwood, and African Marigold, the perfume is vibrant and divine with a sweet woody and earthy smell. It surely makes you stand out in the crowd with its feminine scent that can lift your mood in no time.
Ways to Keep Your Perfume Fresh for Longer
A fresh and delightful smell can lift our mood instantly and perfume is one of those things which do this work effortlessly. Every woman desires to have luxurious perfumes for different occasions and why not? They have every right to feel special in some way or the other.
There is something else about a fresh perfume aroma coming from a beautiful woman. But as you would be wondering, how do you keep a perfume fresh and last longer. Don't worry, as we have got you covered. These tips will help you maintain your quality of the scent and expand its lifespan.
✔ Keep your perfume in dark places
A perfume contains different types of solutions which can react to sunlight. Keeping your perfume bottle in a dark place will ensure its safety and keep the quality intact.
✔ Do not expose it to the air
Air contains many different substances which can alter the perfume solution. Try to avoid keeping the perfume open for too long and keep the lid closed tightly. Do not try to transfer the perfume to some other container as can damage the fragrance.
✔ Keep it away from heat
Keeping the perfume away from heat is the most important factor. Keeping it in heat or very warm places may destroy the components of the solution and it may result in loss of aroma, thus spoiling it. If you feel the temperature is too much you can put your perfume in the refrigerator or any cool place to preserve it for longer durations.
Conclusion
No matter which occasion, what season, and what mood we are in, a perfume never fails to elevate the mood and blend in with the environment. For a woman, it is an essential part of the day and it helps in boosting confidence. Women all around the world wish to have luxurious perfumes and all for different occasions. We created a list of some of the best and hope this is informative enough. Have a delightful day and keep your and others' olfactory nerves at work all day.