There are a variety of cuisines Dubai could offer you. It is a bit tricky to get authentic Dubai cuisine at fare rates. These clues may help you find the best Emirati Restaurants
Contemporary cooking at Aseelah
With dishes like date-stuffed chicken roulade and juicy camel sliders, Aseelah at Radisson Blu Hotel, Dubai Deira Creek serves up the city's most adventurous and accomplished take on local cuisine. Old-school favourites are not forgotten; German-born chef Uwe Micheel has spent years visiting Emirati families to master recipes like prawns marinated in bezar and aseeda bobar (pumpkin pudding). This stylish spot is the only Emirati restaurant that serves booze, with creative cocktails and a well-priced wine list.
Authentic flavours at Al Fanar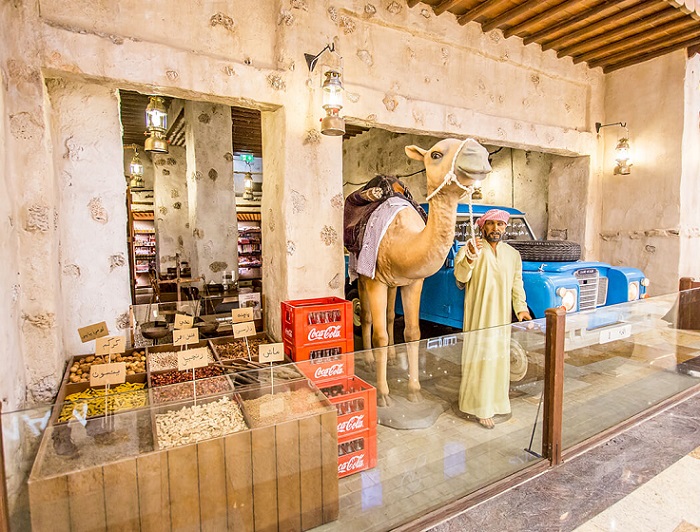 Al Fanar is a kitsch, fun spot, with food and decor harking back to the pre-oil days. Don't let the Festival City Mall location put you off; designed like an old courtyard house, the restaurant is hugely atmospheric. First-timers are encouraged to try chicken machboos (a bezar-spiced rice dish) and tender naghar mashwi (grilled squid). There's a second branch for this Emirati Restaurants chain at Town Centre Jumeriah.
Home-style cooking at Al Tawasol
Locals have been flocking to the family-run Al Tawasol in Deira for traditional food since 1999. Take a seat on a corner of carpet in the main dining area or in one of the private tented majlis (reception rooms) and then scoop up succulent lamb machboos and spicy saloona (curry) with your hands. Al Tawasol also does a mean mandi, a Yemeni dish that's been adopted across the Arabian Peninsula – meat slow-cooked in a tandoor and served over aromatic rice.
Camel milk treats at Majlis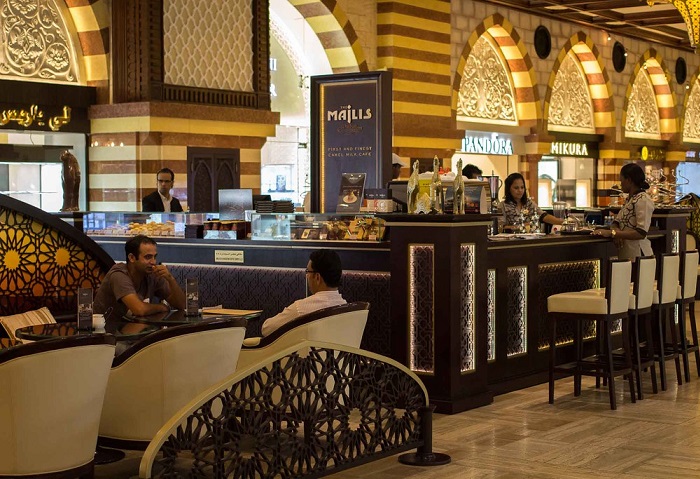 With intricate mashrabiya (wooden lattice screens) and a blue-tiled fountain, Majlis at Dubai Mall specializes in coffee, cakes, shakes and ice cream made from camel milk. A staple of the Bedouin diet until the mid-20th century, it's lower in fat, and higher in vitamins and minerals, than the cow equivalent. Try a 'camelccino' made with the cafe's own blend of Ethiopian beans, paired with a pistachio-glazed eclair made with camel milk.
Trendy and traditional at Seven Sands
Spread over two floors at The Beach at JBR, Seven Sands features sleek Middle Eastern interiors and a breezy terrace overlooking the sea. Blending traditional with trendy, the menu is full of Emirati classics, but you'll also see dishes from the wider region such as velvety hummus and crumbly kibbeh (meat-filled cracked wheat croquettes). Sambousas – similar to Indian samosas but given a bezar spice twist – and prawn fouga flavoured with bezar, saffron and dry limes are good picks.
Creative khameer at Logma
Located in trendy BoxPark, Logma is one among the Emirati restaurants with modern interiors and casual.  It's a top spot for lunch with soft khameer flatbread stuffed with fillings such as chicken tikka or smothered in more traditional cream cheese and dibs (date syrup). Order with a side of Logma's famous fries seasoned with Middle Eastern spices.
Cultural meals at Sheikh Mohammed Center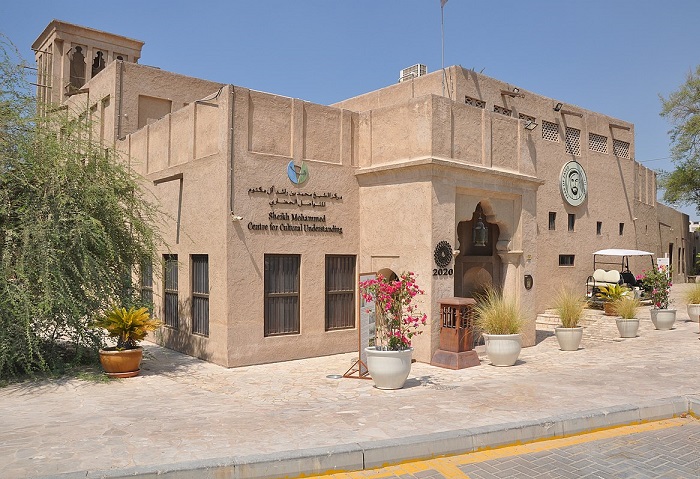 For a crash course in both Emirati cuisine and culture, visit the Sheikh Mohammed Centre for Cultural Understanding in a renovated wind-tower house in the historic Al Fahidi district. Dishes such as chicken machboos and lip-smackingly sweet luqaimat (doughnuts) drizzled in dibs are served while sitting cross-legged on carpets and cushions on the floor. Hosted by young Emirati volunteers, visitors are encouraged to ask questions about local culture, with no topic off-limits.
Casual bites at Milas
Popular with Emiratis, Milas is a buzzing spot at Dubai Mall that combines glossy black and warm wood interiors with accessible Emirati cuisine. Munch on cumin-sprinkled dangaw (boiled chickpeas) and still-steaming khameer flatbread while you peruse the large menu presented on an iPad.