As the beginning of the new year approaches, we are all looking for innovative ways to lead a healthy and moderate lifestyle.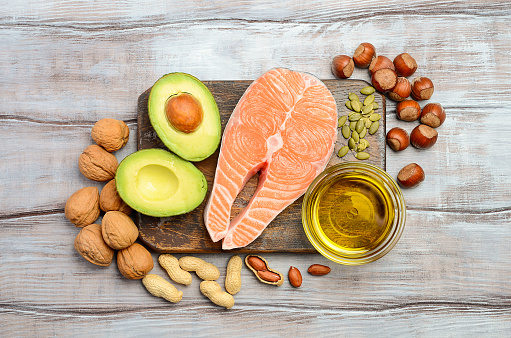 So, here are 5 of the benefits of the keto diet that are proven to help you lose weight and reduce sugar consumption.
The ketogenic diet helps reduce blood sugar and increase ketones, in addition to adjusting the body's sensitivity to insulin, thus reducing fat storage in the body.
The ketogenic diet helps protect the stomach from flatulence, cramps and gas, thus reducing digestive disturbances.
The ketogenic diet helps boost metabolism, antioxidants, and improves brain and nervous capabilities in the body.
It helps to enhance the body's energy and regulate hunger, due to the consumption of beneficial calories and the avoidance of heavy calories on the body, which consumes more energy for digestion.
Helps to raise the level of beneficial cholesterol in the blood and reduce harmful cholesterol in the body.
Keto Goodies provides baskets of seven varieties as the perfect choice for one person. As for the two-person basket, it contains 15 items. The Keto Fall family basket is also available for four in a limited edition of 24 items.
It is very easy to order on the Ketogoodiesdubai.com website, as it is possible to choose from a wide range of more than 50 low-carb products at affordable prices. All Keto Goodies products are baked fresh and locally in the UAE, using the highest quality ingredients for next day delivery.