Bananas can be used to make a number of healthy diets – especially those can control hypertension. Hypertension is a condition marked by elevated blood pressure levels. It occurs when the force of blood against the artery walls is too high. If necessary measures are not taken to control the pressure, it could even lead to a stroke. Blood pressure can be managed to a great extent with the help of a heart-healthy diet.
To Get More Tips/Tricks Articles Like this, Join Our Read Only Whatsapp Group
Surprisingly, bananas can give you many heart-healthy diets. Bananas are profuse with potassium (100 grams have about 358 mg of potassium), potassium helps negate the ill-effects of sodium by expelling sodium from your body through urine. Bananas are also enriched with magnesium and fibre. Let us see some recipes with bananas that keep your BP controlled.
Banana walnut smoothie
Thick and lush smoothie made with the goodness of sweet banana and nutty walnut promises a wholesome fare you would not want to miss.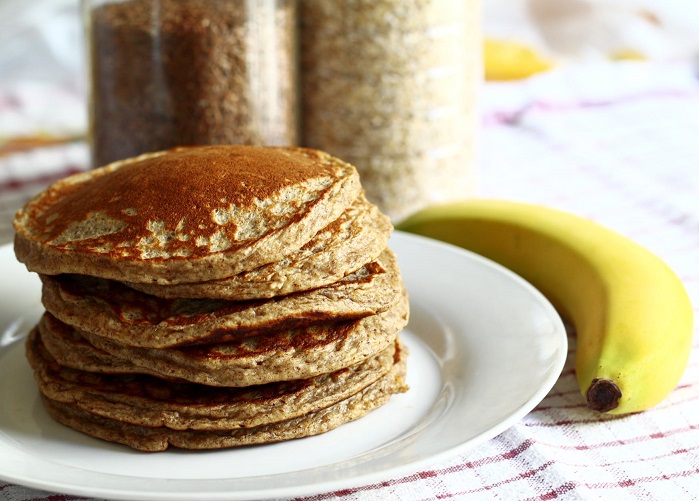 Spinach and banana pancake
Spinach, a non-starchy green vegetable is also a treasure of nutrients, that includes a good amount of potassium as well. Combining the goodness of spinach with banana therefore make for an absolute winner.
Banana almond porridge
This filling breakfast can be put together in no time. A heart mix of fibre and other heart-healthy nutrients, this porridge is a must try.
Banana with oat bread
Love to bake? You must try this scrumptious and healthy banana-oat bread and start off your morning with a little less guilt.
Banana milk shake
The summers are here and how, soon we'd be whipping variety of milkshakes, add this yummy banana milkshake to the list. Be mindful of the sugar you add to the beverage. Banana already has decent amount of natural sugar, so make sure you do not overload the drink with added sugar. Sugar does no good to the body, it has no good nutritive value either.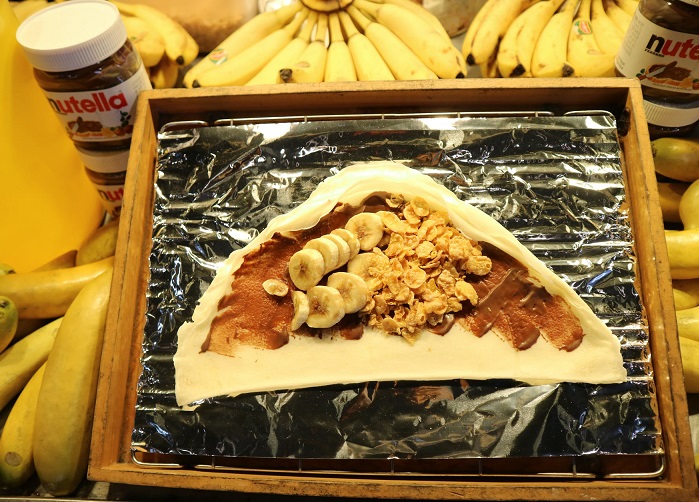 Some juices are also good for controlling high BP. Along with banana recipes, these juices are also excellent choice for a healthy heart.
Pomegranate juice
Pomegranate (anar) juice comes packed with essential vitamins and potassium that helps in smooth circulation of blood. Pomegranate juice is also known to fight and eliminate ACE (Angiotensin Converting Enzyme) – an enzyme that stiffens the blood vessels that leads to a rise in blood pressure.
Cranberry juice
Cranberry is a nutrient-dense fruit and its high content of Vitamin C is what makes it a great food for hypertension. Low-calorie cranberry juice helps in dilating blood vessels and proper circulation of blood.
Orange juice
This refreshing juice made using Vitamin C-rich fruit – orange – contains potassium, folate and natural citrus bioflavonoids, which help keep blood pressure levels low, improve metabolism and help in maintaining sound heart health.
Remember before you end this: Hypertension is nothing but elevated Blood Pressure. Bananas are rich in potassium; and potassium can negate the ill effects caused by the excess of sodium in our body.
To Get More Tips/Tricks Articles Like this, Join Our Read Only Whatsapp Group