This pre-shampoo conditioner deeply nourishes and replaces essential fats for intensive care for damaged and very dry hair and works to completely nourish and "transform" hair. As a result, hair is more prone to breakage, lacks essential fats, becomes coarse, loses shine, and ends are split ends.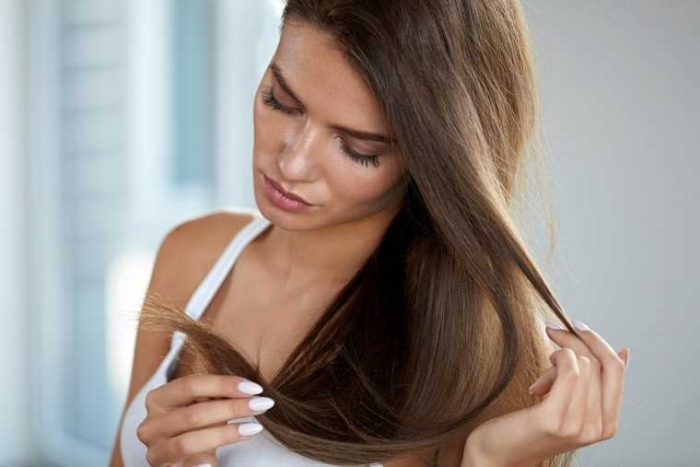 And the night is an ideal time during which to use and benefit from the active ingredients as they have a longer and deeper effect, thus encouraging focused repair of hair.
Hair Rituel by Sisley Restructuring Nourishing Balm Turns night into a beauty ritual for hair.
Damaged hair is a concern for men and women around the world. Many factors can play an essential role in altering hair fibers and cause their essential fat content to deteriorate. These factors may be external such as stress, pollution, fatigue, chemical treatments, or due to the nature of the hair.
Hair Rituel by Sisley Restructuring Nourishing Balm is formulated with a nourishing intense nourishing complex specifically focused on natural oils. These oils provide a complementary action on three levels to treat, regenerate and strengthen hair fibers.
Intensively nourishes hair and enhances its smoothness and shine thanks to a combination of high-quality oils: the combined functions and benefits of Shea, Macadamia, Babassu, Moringa and Meadowfoam, softens, nourishes, envelops, rebuilds and restores hair.
Like the epidermis, the hair fiber is covered with a hydrolipid film known as the "F-layer" (lipid layer), which is mostly composed of MEA- 18 fatty acids. If this layer is damaged, it becomes difficult to regenerate this film.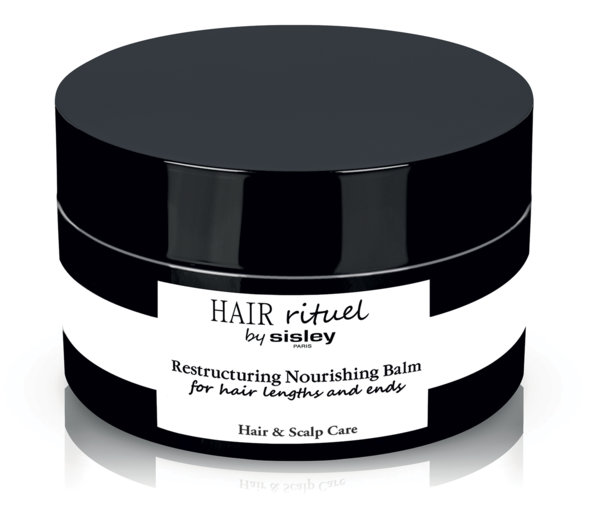 To counter this phenomenon, Hair Rituel by Sisley incorporated this main active ingredient, which targets the damaged parts of this fiber and strengthens the protective barrier that repairs and strengthens the hair fibers.
Thanks to the ceramide-like gap filling ingredient, it strengthens the hair's internal lipid structure and improves its resistance. Hair is perfectly restructured to resist breakage and split ends, damaged ends.
Usage instructions
One-month treatment for intense restructuring: When applied once a week, the number of damaged split ends is reduced and the hair becomes longer with tips less likely to break. Hair changes drastically.
Night time treatment
Apply it before bed and the next morning rinse it before washing the hair. Hair texture changes and improves instantly and visibly. Hair becomes more nourished and repaired intensely.
Fast treatment
Pre-wash and nourish hair, for silky, smoother hair, supple hair, and lighter curls.