Ayurveda, called the 'Science of Life' is believed to be originated in India. This treatment method has been world recognized. Counted among the most ancient forms of healing, it's becoming popular in Dubai as a 'holistic' route to better health. Most Ayurvedic ingredients are also derived from natural sources, so they appeal to people who want to protect their body from exposure to harmful synthetic chemicals.
Ayurvedic clinics in Dubai work on a similar principle and help people to understand how they can prevent illness and cure their bodies. Here is a list of the best Ayurvedic clinics in Dubai that you can visit and start your journey towards wellness and better health.
Dr. Jasna's Ayurvedic Clinic, Dubai
Dr. Jasna's Ayurveda Clinic Dubai focuses on providing natural and holistic healing therapies. The experienced doctors and therapists at the clinic strive to identify the exact cause of the illness and take measures to eliminate it. The aim is to cure the body inside and outside, using chemical-free methods. Visit this Ayurvedic Centre in Dubai for preventative and restorative solutions for: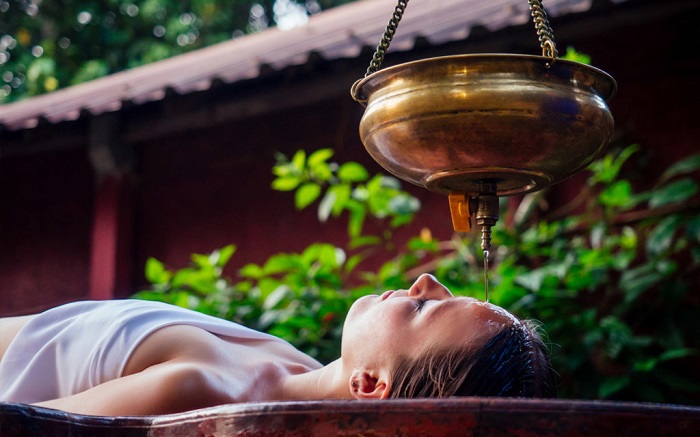 Back Pain
Hair & Scalp Problems
Skin Diseases
Metabolic Syndrome
Arthritis
Eye Diseases
Muscular Pains and Aches
Neurological Problems
Respiratory Diseases
Gastrointestinal Diseases
Urinary Diseases
ENT
Cardio Vascular Problems
Gynecological Diseases & Pregnancy Care
Location: Office M-06, Block A- Dubai Islamic Bank Building, Al Wuheida Street, Al Mamzar, Dubai
Contact: +971-4-252-1010
Mantra Clinic
Mantra is another leading Ayurvedic centre in Dubai that offers both preventative and curative therapies. The ultimate goal is to improve health and prevent diseases by using as much natural intervention as possible. All factors that influence one's health such as spirit, body, mind and community are a part of the diagnosis process leading to a more holistic outlook. You can seek treatments for the following health concerns at Mantra Ayuverdic Clinic: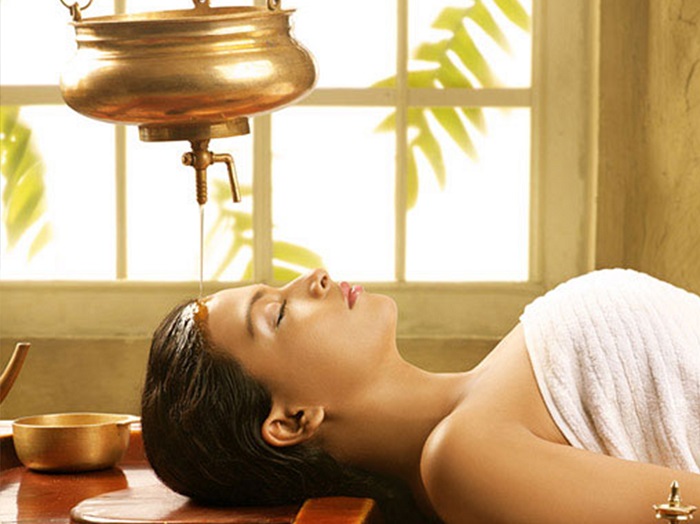 Back Pain
Hair & Scalp Problems
Skin Diseases
Metabolic Syndrome
Arthritis
Eye Diseases
Muscular Pains and Aches
Neurological Problems
Respiratory Diseases
Gastrointestinal Diseases
Urinary Diseases
Cardiovascular Problems
Gynecology
Location: 2nd floor, Al-Razi medical complex building, Dubai Healthcare City
Contact: +971-4-443-4933
Kottakkal Ayurvedic Treatment Center
This Ayurvedic Centre in Dubai incorporates traditional Kerala Ayurveda, Yoga and Naturopathy. Their personalized therapy and healing programs can help individuals achieve health goals like detoxification, relaxing, anti-ageing, destressing and more. If you are looking for an effective Ayurvedic massage in Dubai, this is the place to visit. Treatments offered at the facility include:
Navarakkizhi
Shiro Abhyangam
Herbal Steam Bath
Sirodhara
Kativasti
Chavitti Uzhichil
Karnapooranam
Pizhichil
Shiropichu
Elakizhi
Shirolepam
Udvarthanam
Mukhalepam
Marma Abhyangam
Netra Tharpana
Hasthabhyangam & Padaabhyangam
Nasya
Abhyangam
Sirovasti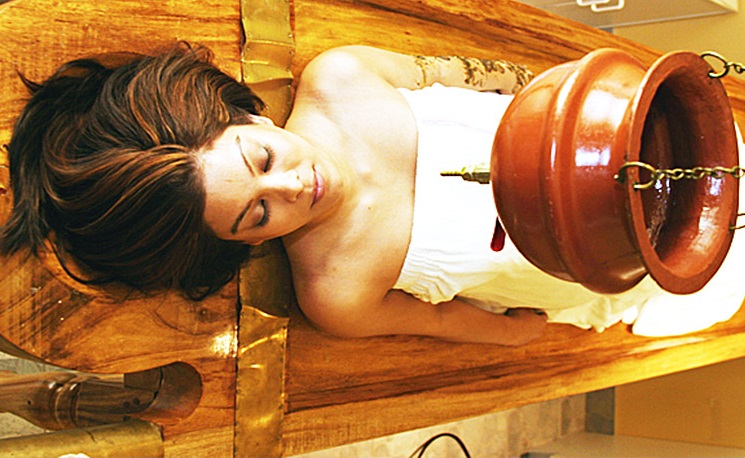 Location: Flat 106, New Kuwaiti Building, Naif Road, Near Al Futtaim Mosque, Deira
Contact: +971-4-273-4749
Holistic Healing Medical Center
Holistic Healing combines traditional Ayurvedic methods with western medicinal science. The basic idea is to help the body detoxify and regenerate and achieve the perfect balance. As the name suggests, Holistic Healing Centre revives your mind, soul and body. Treatments available at this ayurvedic centre in Dubai are as follows:
Abhyanga
Elakkizhi
Shirodhara
Nasyam
Enema
Visceral Therapy
Udwarthana
Foot Reflexology
Head neck and shoulder massage
Netra tarpana
Shirovasti
Kati vasti
Janu vasti
Spine vasti
Pizhichil
Chakra Basti
Location: Al Wasl Road Villa 101, Opposite ENOC Station
Ayurmana Ayurveda & Homeopathy Clinic
The Ayurmana Ayurveda & Homeopathy Clinic is a sanctuary of relaxation and peacefulness. Located away from the city centre, it is a place that will put your mind and body at ease and speed up the healing process. Do check out their official website for discounts.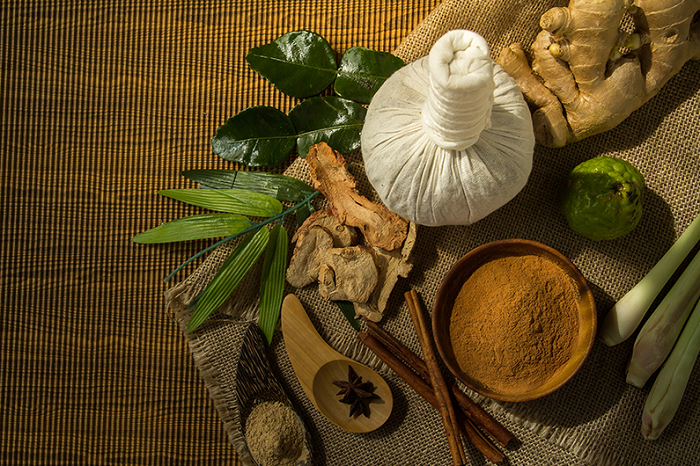 Their list of Ayurveda services includes:
Dhanya Kizhi
Gala Vasthi
Ela Kizhi
Nasyam
Njavara Kizhi
Shiro Vasti
Thakra Dhara
Shirodhara
Janu Vasti
Pizhichil
Udvarthanam
Kati Vasthi
Vasthi
Karaskara Ksheera Dhara
Thalapothichil
Dhanyamla Dhara
Tarpanam
Abhyangam
Location: Suite No. 408 & 409, Lynx Business Tower, Dubai Silicon Oasis
Contact: +971-56-933-5500
Dr. Shyam's Ayurveda Center
Having started his practice in 2001, Dr Shyam became the first Ayurvedic doctor licenced by the Ministry of Health in 2002. Since then, his centre has provided personalised care for thousands of patients through Ayurvedic treatment in Dubai.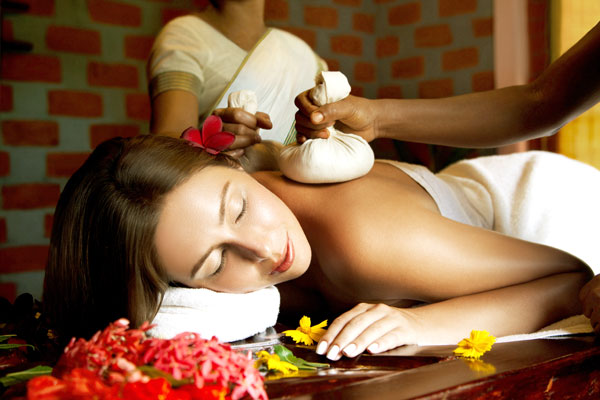 The following treatments are available at the centre:
Ayurvedic Wellness Therapies
Panchakarma Treatments
Traditional Ayurveda Therapies of Kerala
Sara Analysis
Prakrithi (Body Type) Analysis
Udvarthanam
Thala pothichil
Ayurvedic Anti Dandruff
Herbal Bath
Kadi Vasthy
Pregnancy Massage
Upanaham
Pizhichil
Ayurvedic Hair Care
Locations: Jumeirah | Al Nahda | Dubai Healthcare City| Karama
Contact: +971-56-115-1269