Strong anti cancer properties Kiwi influence is an important antioxidant. It contains polyphenols, carotenoids, and a good proportion of vitamin E, which makes it an effective food against some types of cancer.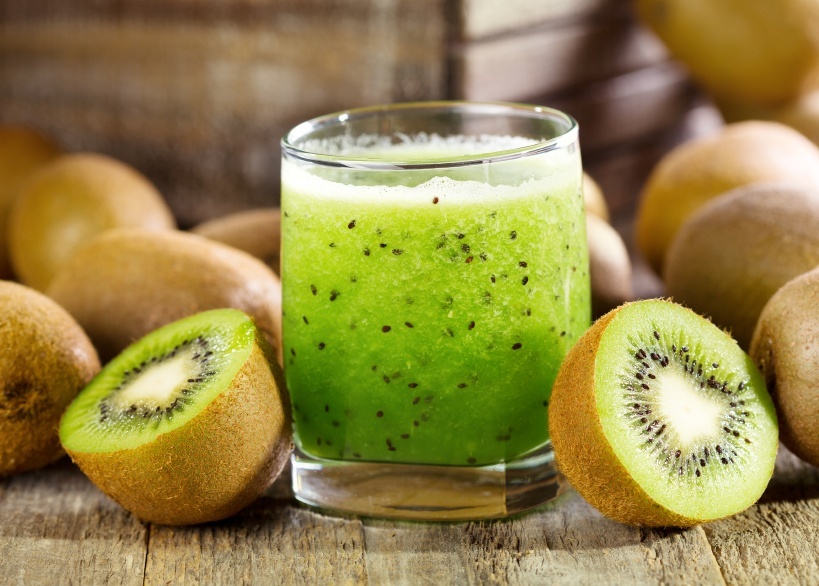 Low in calories
Kiwis contain few calories and are highly satiating. It is the perfect fruit for those looking to lose weight.
Rich in Vitamin C
Kiwi is richer in vitamin C than oranges. When taken with breakfast, it will be sufficient to provide all of your daily needs of Vitamin C, which helps in boosting the body's immunity .
Anti-constipation 
Kiwi is known to be rich in fiber (that is, polyose in the pulp and pectin in the seeds). Thus, they are useful for facilitating intestinal transit and or treating transient constipation. Hence, eating kiwi is a good way to revive an inactive gut.
On the other hand, it is necessary to wash the kiwi using the brush in order to remove the largest percentage of the pesticide residue on the peel. Also, if you want to enjoy the taste of kiwi peel, then it is best to choose kiwi that comes from organic farming.
To emphasize your choice of ripe kiwis, make sure that they feel soft enough. Attention! The pill should not be too soft or too streaky.
Finally, beware! For some people, kiwi fruit may cause sensitivity at the mouth level!