Dubai is blessed with so many parks and recreational areas. Many use these areas for relief and picnic while many others make use of these parks for work outs and fitness enhancement activities. Especially while the Dubai Fitness Challenge is widely accepted by the residents, parks are wonderfully being utilized.
Al Qusais Pond Park
Spread around a vast blue lake, Al Qusais Pond Park is a stunning community park located in Al Qusais. This community park is one of the largest in Dubai and it attracts plenty of visitors, especially fitness enthusiasts during the cooler months of the year. The place is also ideal for small family picnics on the weekends.
Timings and contact
Along with the spectacular views of the pond and verdant spaces, Al Qusais Pond Park also features an abundance of other facilities. Visitors can come to the park for a morning walk or enjoy the stunning views of the sunset. These are the time schedules and contact numbers of this park: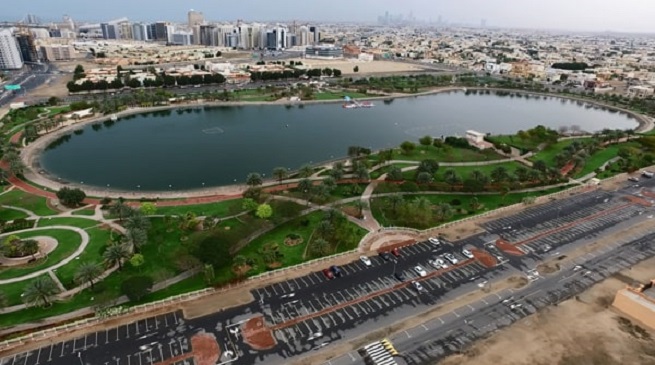 Al Qusais Pond Park location: 169 Baghdad Street, Al Qusais, Al Qusais 3, Dubai
Al Qusais Pond Park contact number: +971-800-900 | +971-50-586-5067
Al Qusais Pond Park opening hours: Sunday to Thursday (08:00 am to 11:00 pm) | Friday & Saturday (08:00 am to 11:30 pm) | Public holidays (08:00 am to 12:00 am)
Jogging tracks
The jogging tracks at Al Qusais Pond Park are 2 km long and 3 metres wide which provides plenty of space for a brisk morning run.
Kid's play area
There is a small play area at Al Qusais Pond Park for kids with slides and swings for the little ones to have a good time.
Fitness area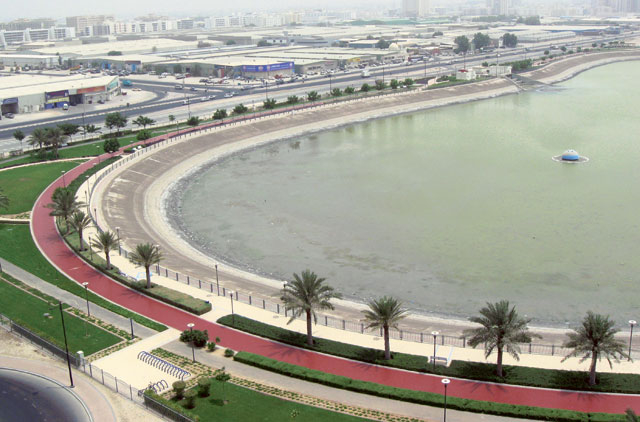 Al Qusais Pond Park also has some gym equipment installed in the park for visitors who are fitness conscious and want to exercise outdoors.
Cool seating areas
Al Qusais Park, Dubai, facilitates visitors with comfortable seating. There are several shaded seating areas in the park where you can sit down and simply enjoy the lush green surroundings. Benches are also installed beside the walkways.
Maintenance and neatness
Al Qusais Pond is a well-maintained community park with diligent staff who work hard to keep the park clean at all times. Moreover, there are bins installed everywhere in the park to prevent littering.
How to reach Al Qusais?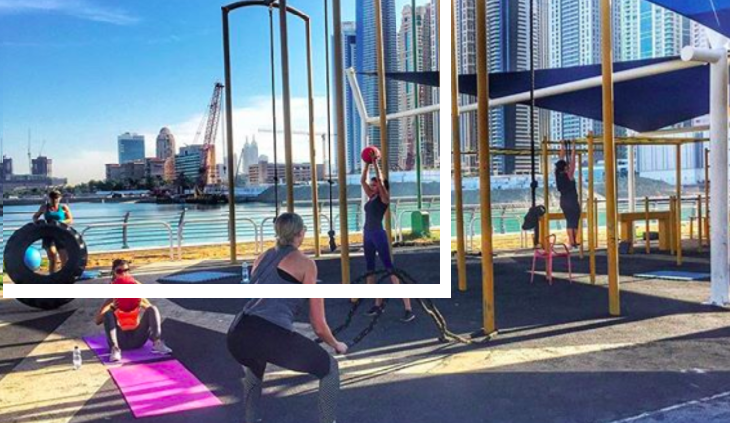 Those who want to travel to Al Qusais Pond Park via public transport can use either the bus or metro service in Dubai. Travellers can take the Green Line metro route to reach the nearest metro station. The Al Qusais and Etisalat Metro Stations are both located at less than 7 minutes' drive away from the park. For travellers who prefer the bus, bus routes 13, 33 and 32C can be taken.
Pets not allowed
Al Qusais Pond Park does not allow pets inside the park. Pet parents who want to enjoy some time with their fur babies can check out other pet-friendly places in Dubai like Burj Park in Downtown.
Rules and regulations
The rules and regulations put forward at the Pond Park by the Dubai Municipality are:
Camping is not allowed at Al Qusais Pond Park, Dubai
Visitors are required to dress modestly while visiting the park
Picking plants is strictly prohibited
Commercial vending is not allowed on the park premises
It is forbidden to bring bicycles inside the pond park in Al Qusais
Visitors must not smoke or eat in the children's play area
Visitors are not permitted to play football in the park premises