For religious reasons or not, many choose non-alcoholic drinks these days. While some of you choose to decline alcohol all year round, the notion of giving up the sauce for a stint is ever popular. It seems the lure of saving money, trimming the waist, and skipping hangovers is a potent one. 
It can be a challenge to inject soft drinks with the same amount of sparkle as their alcoholic equivalents. However, we have some suggestions for soft drinks that will more than make up for it.
1. Mulled Apple Juice
A "mulled" drink is a drink that has been prepared with various spices, usually through heating the drink in a pot with spices and then straining. It's a common process to make spiced beer. However, the process of mulling works with a wide range of base drinks. Try using apple, pomegranate, or pear juice and spice to taste.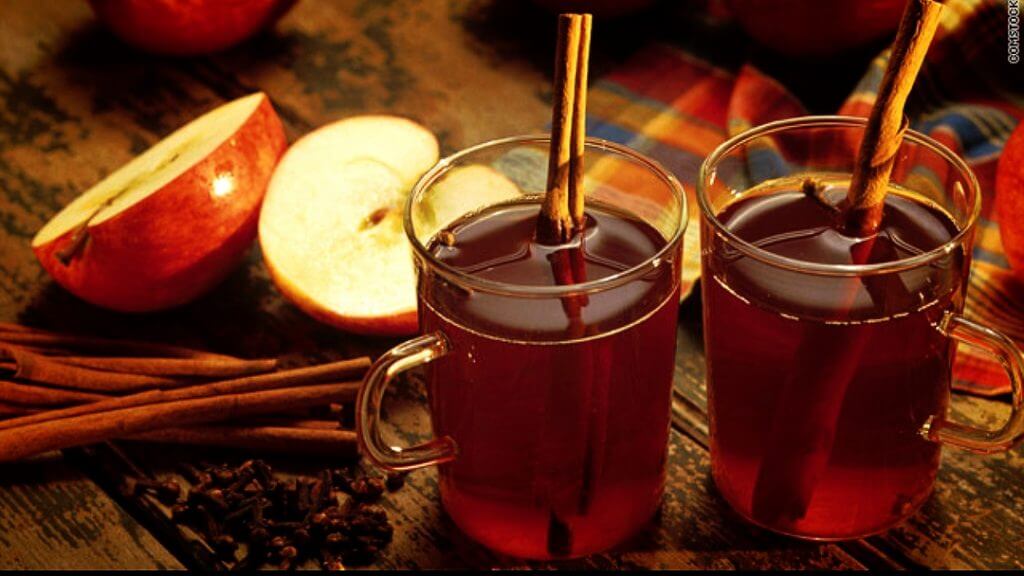 Ingredients:
Method:
Simmer the apple juice with the strips of orange peel, cinnamon stick, and cloves for about 5-10 mins until all the flavors have infused.
Sweeten to taste using sugar or honey.
Serve each drink with a little orange peel and a piece of cinnamon stick, if you like.
2. Pineapple Mojito (non-alcoholic)
Traditionally, a mojito is a cocktail that consists of five ingredients: white rum, sugar, lime juice, soda water, and mint. So. a 'non-alcoholic' mojito might not make much sense. You may rename the beverage if you like. Non-alcoholic mojitos with different fruits are highly popular these days. And with the hot summer sun above us, do we need more reasons to try this amazing drink?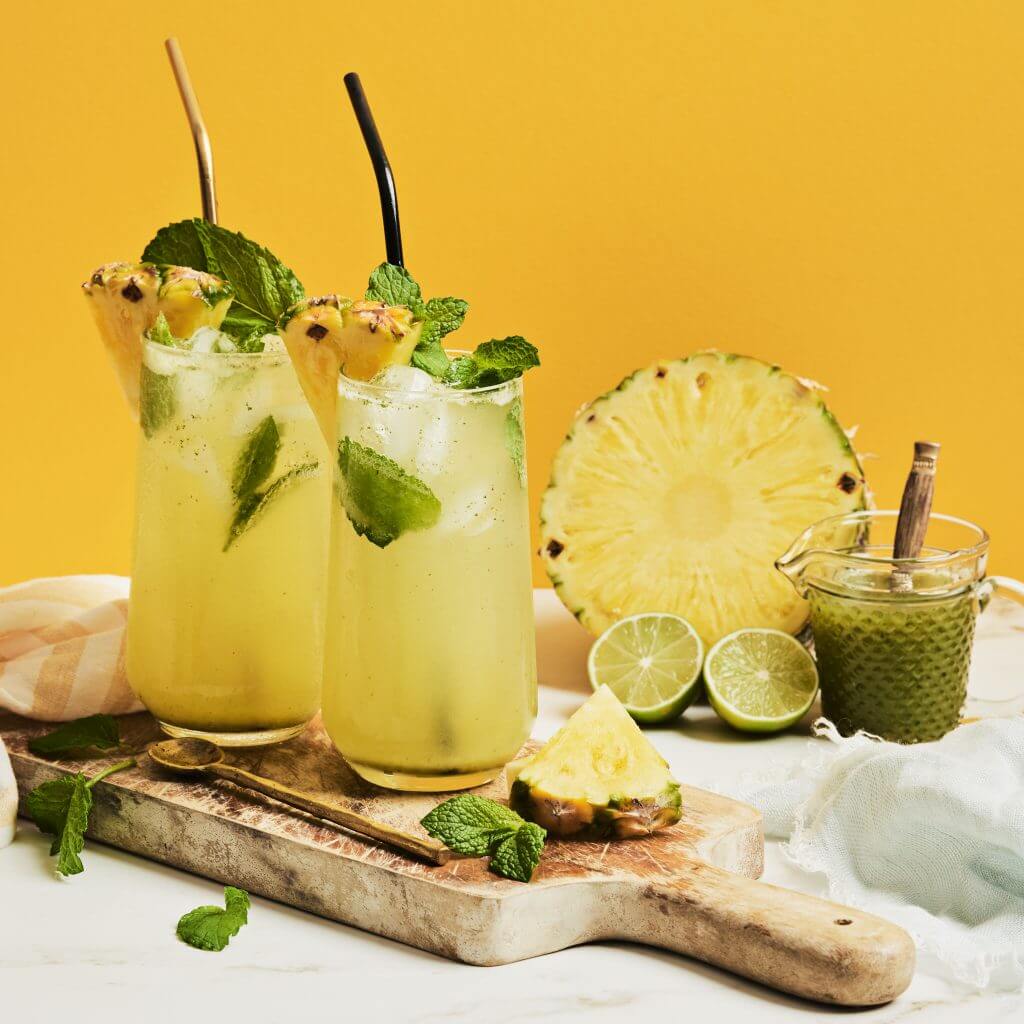 Ingredients:
Pineapple pieces- 4 to 5 (use fruits of your preference)
Fresh mint leaves
Lime juice- 1 tbsp
Chilled pineapple juice- 1/2 cup
Chilled sparkling water or soda- 1/2 cup
Agave- 1 tsp (optional to adjust sweetness)
Ice cubes to serve
Few lime slices to garnish
Method:
In a small mixing bowl, add pineapple pieces and muddle them using the back of a wooden spatula until all pineapple pieces have broken into small pieces.
Add mint leaves and again muddle for a few seconds to just bruise the leaves and release the essential flavors.
Transfer the muddled mixture into a serving glass.
Add ice cubes followed by pineapple juice, lime juice, sparkling water, or soda.
Adjust sweetener if necessary. Give it a gentle mix, add a couple of lime slices, and enjoy.
3. Sparkling Honey Limeade
This refreshing sweet and tangy homemade limeade is a classic drink to enjoy any time of the year. It is healthy, naturally sweetened and a kid-friendly drink.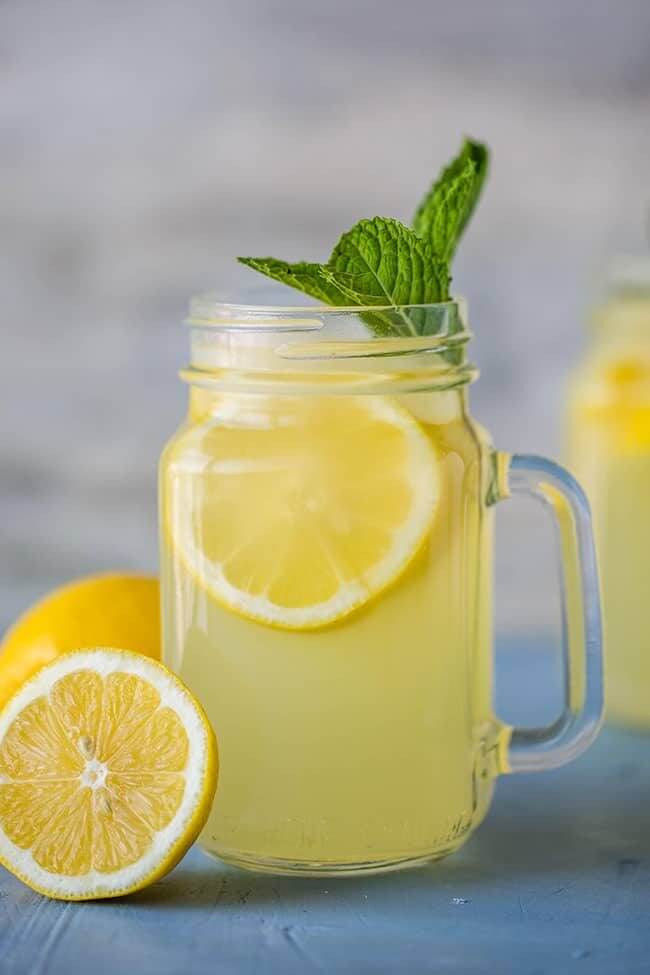 Ingredients:
Limes squeezed- 5
Honey- 1/2 cup
Sparkling water chilled- 6 cups
Mint leaves- 1/4 cup loosely packed
Sea salt to taste
Ice cubes (for serving)
Thinly sliced lime- 1 (optional for garnish)
Method:
In a pitcher combine lime juice, salt, and honey. Mix well until combined.
Then add sparkling water and stir to combine.
In a serving, glass adds few ice cubes, fresh mint leaves, and lime slice. Pour prepared limeade over ice and enjoy.
You can make it spicy by adding sliced green chilies to the serving glass.
4. Blackberry Cooler
Who doesn't love blackberries? This blackberry drink is another great way to eat blackberries. It is a non-alcoholic healthy drink that is prepared using fresh fruits. It is also naturally sweetened and a low-calorie drink to enjoy summer.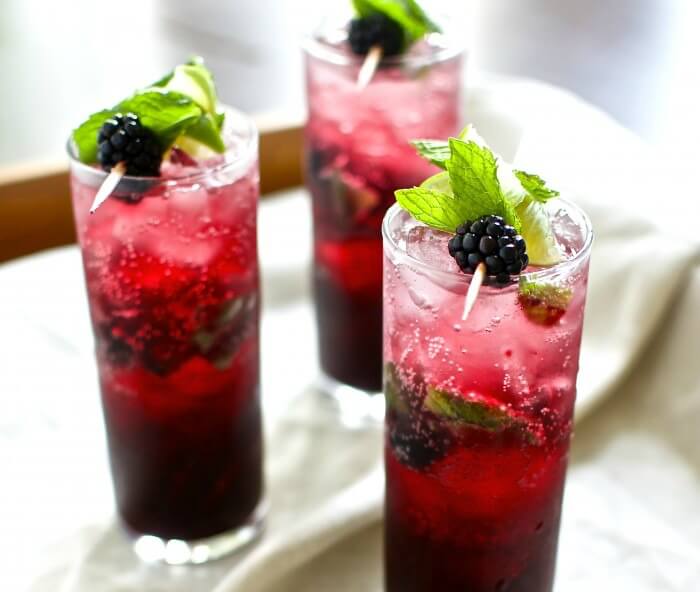 Ingredients:
Blackberries- 6 (you can change it to your preference)
Lime juice- 1 tbsp
Fresh mint leaves
Fresh orange juice chilled- 1/2 cup (you can also use the juice of other berries too)
Chilled sparkling water or soda- 1 cup
Agave or honey (according to taste)
Ice cubes
Mixed berries for garnishing (optional)
Method:
In a small bowl muddle blackberries and mint leaves for a few seconds.
Transfer the muddled blackberries into a serving glass.
Add a few ice cubes, lime juice, orange juice, and sparkling water or soda.
Give it a gentle mix and adjust sweetener according to your taste.
Read about other amazing drinks for this summer here.