UAE is currently undertaking many mega projects. The Etihad rail network is one among these big ones. Works on the 1,000km east coast line from Ghuweifat to Fujairah is well underway, with construction of track connecting Ruwais with Ghuweifat, on the UAE border with Saudi Arabia, one of the latest developments.
Freight will be the main beneficiary of Etihad Rail, opening up new logistic arteries for commerce in what has been hailed as one of the most important regional economic strategies in recent times. The UAE network will eventually form part of a wider GCC rail service.
Details regarding Etihad rail
This project commenced in 2009, although the idea was initially for a passenger network, the commercial benefits of moving cargo switched focus towards freight. The UAE awarded a Dh4.6 billion civil works and construction contract in a joint venture between China Railway Construction Corporation (CRCC) and National Projects and Construction (NPC) to develop stage two of the project.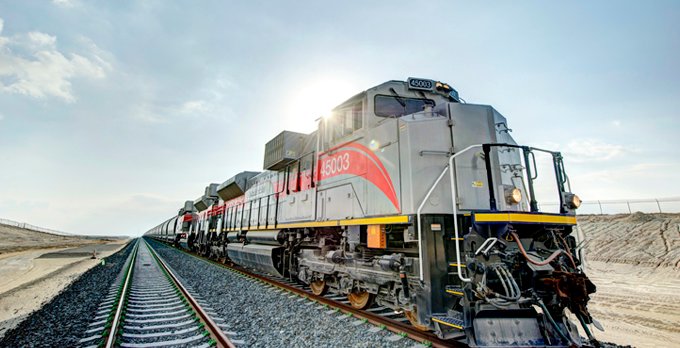 Train connections
Gas fields at Shah and Habshan are already connected by Etihad Rail to Ruwais. Fujairah port will also soon be connected to the network at the Dubai-Sharjah border via a 145 kilometre stretch of line. Abu Dhabi's Khalifa Port and Mussaffah will also link up with Jebel Ali port in Dubai and the Port of Fujairah.
Benefits of Etihad rail
There are so many advantages for this wonderful project. Reducing carbon emission in the UAE has been a key pledge of government policy, with a comprehensive freight train network capable of taking hundreds of gas emitting heavy goods vehicles off the road. A fully loaded freight train can carry the equivalent of 300 lorries, reducing CO2 emission by up to 80 per cent.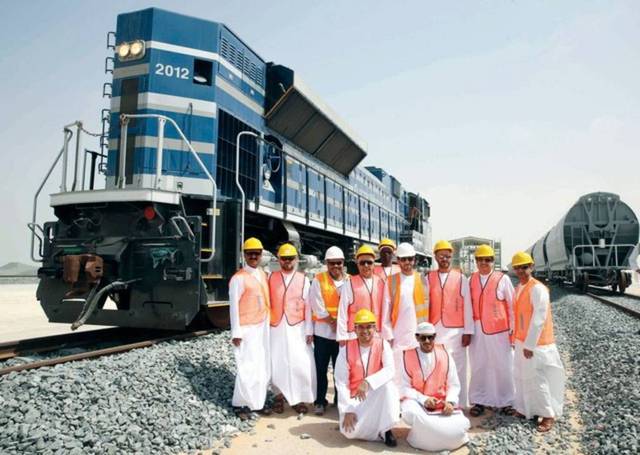 Greenhouse gases will be slashed by more than 2.2 million tonnes a year once the network is fully operational. An estimated 375,000 vehicles will be taken off the roads, reducing congestion and collisions. The financial benefits are potentially huge, offering a Dh186 billion economic boost over the next 40 years thanks to vastly improved logistical and commercial opportunities. The jobs market is also expected to see substantial growth with new roles specially created from Etihad Rail in the years ahead.
Implementation challenges
With track snaking through the vast empty desert landscape, construction is relatively straight forward. However, some areas require serious civil engineering works to connect some mountainous regions. At least 15 tunnels will be excavated through the Hajjar Mountains, with a further 35 bridges designed for heavy cargo loads.
How vast is the traffic?
A recent announcement the national railway was to triple its fleet of wagons has been a huge boost to international trade. A contract to manufacture and supply 842 carriages will take the total fleet to more than 1,000, and an eight-fold increase in Etihad Rail's transport capacity. Up to 59 million tonnes of cargo can be transported every with the new operational fleet.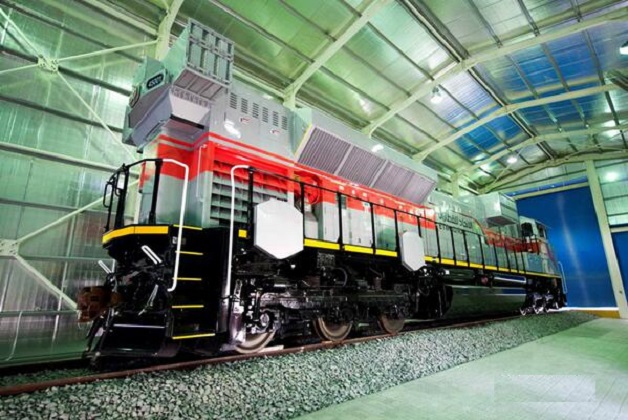 Passenger transportation
Passenger travel will be possible by Etihad rail in the near future. While increasing freight opportunities is the focus for now, passenger transport will become a key part of the project in the years to come. Etihad Rail is working closely with the Federal Transport Authority and transport authorities across the Emirates to develop existing networks and hubs to improve passenger connections.
Eventually, population hubs across the country will be connected to neighbouring GCC countries offering a reliable, safer, more efficient, comfortable and environmentally friendly way to travel across the region.