Anyone who has visited the glorious deserts of Dubai would never have forgotten its adventure and fun. There are many types of desert safaris in Dubai deserts. A large number of adrenaline-pumping adventurous desert safari activities are waiting for you, once you reach there. You need to take care of these before starting your adventure journey through the dunes of mighty Dubai deserts:
Wear comfortable clothing
Casual comfortable clothes would be an ideal choice for an evening desert safari for you to enjoy all the fun activities there. Its preferable to wear open shoes, flip flops or sandals as footwear as you will be getting in and out of the vehicle frequently onto the sand.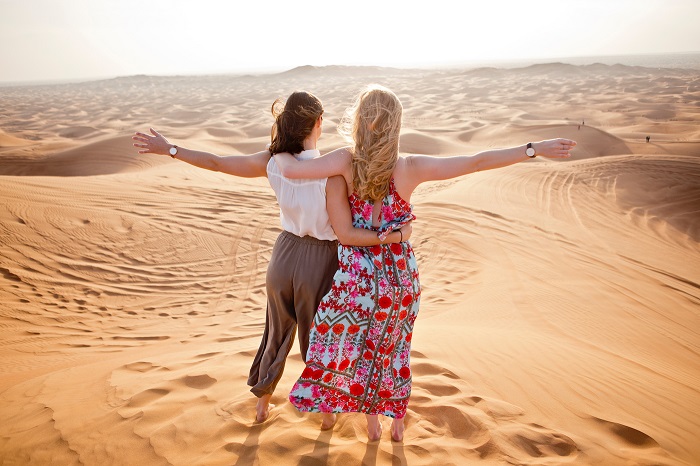 Listen to your safari instructors
Dune bashing can be a rough roller coaster experience. Keep this in mind if you are old, have a small child or have certain health issues. Do listen to your instructor carefully while performing these activities, especially the adventure ones, in order to ensure that you stay safe.
Carry only essentials
Carry only the essential items such as sunscreen and sunglasses. If you bring along a heavy bag, it will become difficult for you to take part in the adventure activities. Lugging around a heavy bag in the desert is not a pleasant experience. Therefore, try to pack as light as possible.
Choose the right time to go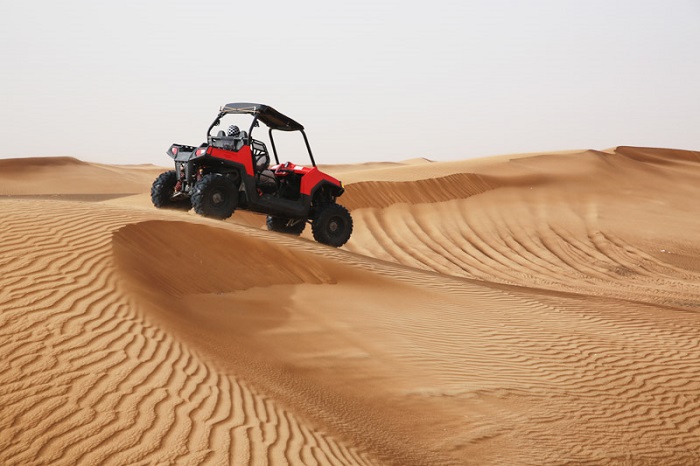 The best time to go for a desert safari is during a winter evening. Summers are hot while mornings quickly move from cool to hot. Evenings are the best time because you not only get to catch a wonderful sunset but the afternoon quickly gives way to the cool night.
Knowledge on budget, timings and activities suitable for you
Take a look at all the ticket options available in the market and pick one that fits into your budget. While deciding on which tour to book, never forget to check the list of inclusions provided. You should also check out the dining options available as most of these experiences offer a free breakfast or dinner. If you book your tickets online, there is a good chance that you may get them at a discounted rate. If you have a promo code, don't forget to avail them.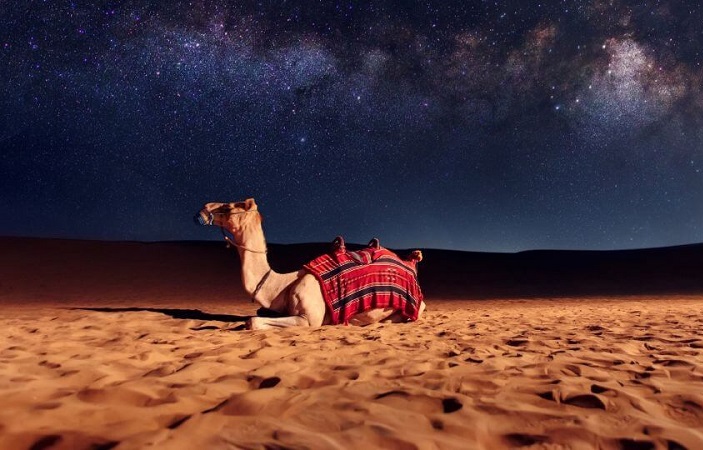 Dubai desert safaris usually offer two kinds of activities- cultural and adventure. Before you book your tickets, make sure that you take a look at the activities included. This is important because each tour offers different activities. For example, if you do not opt for an adventure safari, you may not be able to take part in activities like sandboarding and quad biking. Similarly, activities like camel riding and hot air ballooning are available only on selected tours.
The safaris are available at different timings. Plan your itinerary for the day and choose from morning and evening safaris. For example, if you are also planning to visit the other attractions of the city, you can opt for a morning desert safari, which will leave you with enough time to explore the city at your convenience. Sunrise and sunset desert safaris are some of the other popular options available.
Now, what's the deal? Pack your bags and enjoy the hilarious Dubai deserts. I am sure that it is waiting for you with lots of fun and adventure.