Being recorded in the Guinness book of world records as the largest self-contained oasis in the world, Al Ahsa in Saudi Arabia is home to more than 2.5 million palm trees. The sound of rushing water and palm trunk towers are adorable in this landscape.
Al Ahsa Oasis, located in Saudi Arabia, was this month recognised by Guinness World Records as the biggest oasis on the planet. More than 2.5 million date palms grow here, fed from a huge underground aquifer. This constant running water supply means that Al Ahsa glows a verdant green and allows agriculture year-round in a region that is otherwise covered by desert sand.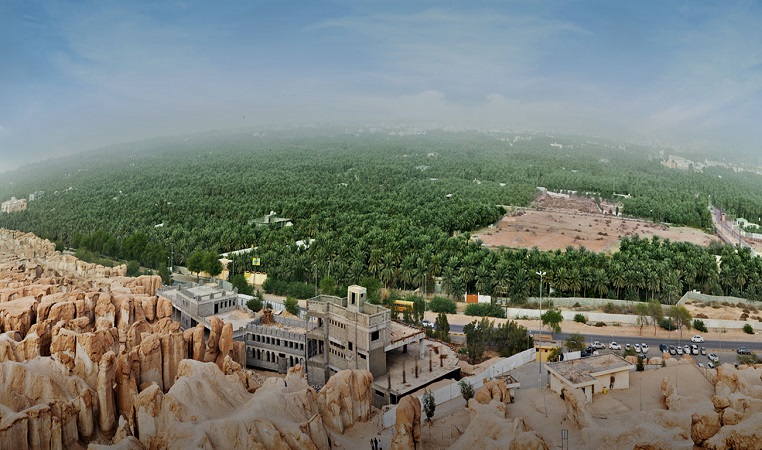 Stretching across 85.4 square kilometres, the oasis keeps its trees irrigated by the flow of more than 280 springs of hot, warm and cold water. The wells and canals formed are not only good for the date palms, they're also a prime place for visitors looking to cool off.
Al Ahsa is particularly well-known for its khalasah dates, and it's also where the Al Ahsa date festival takes place. Farmers flock to the region to showcase the various kinds of dates grown across south-eastern Saudi Arabia at this annual event.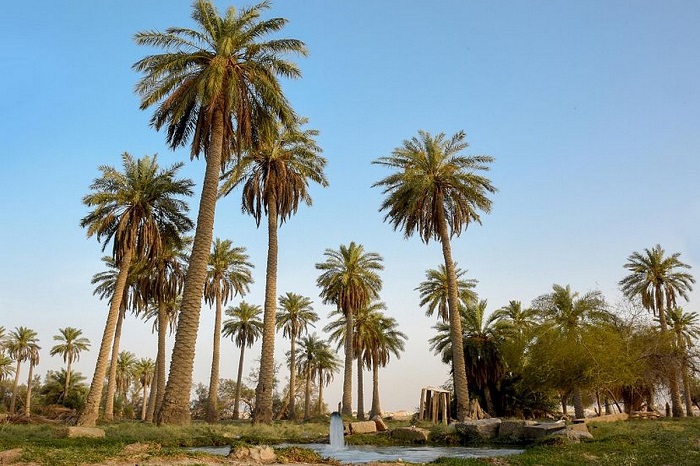 While its Guinness World Record recognition may be new, Al Ahsa has always been important. In years gone by, it was an ancient hub on trading routes and merchants would use it as a stopping place. Pilgrims from across the Arabian Peninsula would also stop at Al Ahsa en route to Makkah.
Besides the post of planet's largest oasis, Al Ahsa holds another position as one of the UNESCO's designated World Heritage Sites. This was awarded to the region in recognition of its many archaeological landmarks, which show traces of human settlement back to the Neolithic period.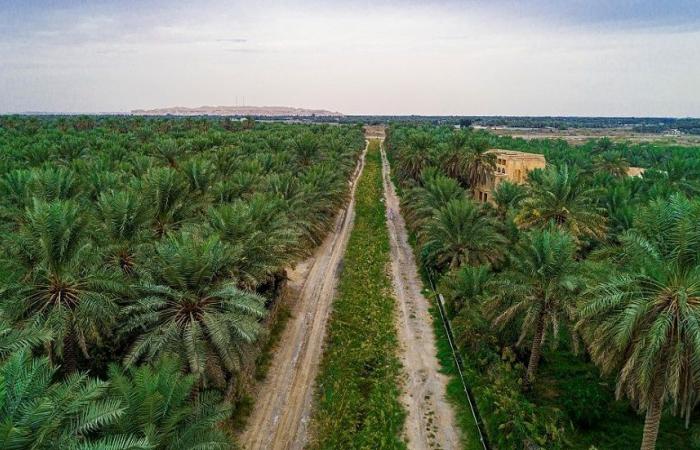 As domestic tourism in Saudi Arabia grows, the region is quickly becoming a favourite with visitors who come as much to see the greenery as they do to discover more about the history of the land.
The first royal school in Saudi Arabia can be found nearby, in an area called Al Hofuf. And the eastern province's first masjid – Jawatha Mosque – is about 12km from here. The village of Al Qarah in the east of Al Ahsa is home to a small mountain, Jebal Al Qarah, which is a popular place for enjoying the view from the top.
As evening falls, Souk Al Qaisariya comes alive. This traditional marketplace has thrived for hundreds of years and its clay brick buildings are considered an architectural treasure of the region.