Jumeirah Hotels and Resorts intend to launch a new and innovative concept of food designed specifically for its kid's guests this month under the name FoodieKiDS. The new menu comes to the fruit of a global survey on the eating habits of children, including more than 5,500 families with children between the ages of 6 and 12 years in different markets. The expanded poll was conducted on 3 continents and included participants from the United States of America, the United Kingdom, the Kingdom of Saudi Arabia, the United Arab Emirates, Russia, and Germany.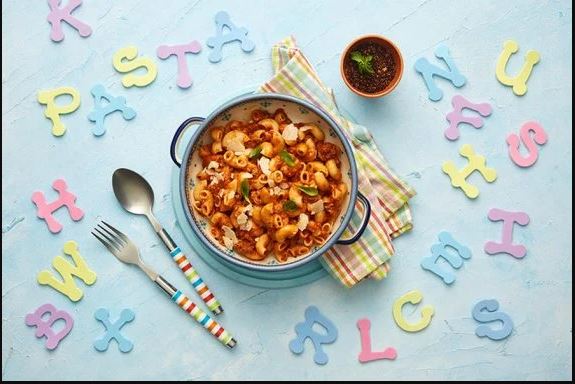 The survey showed that 77% of parents believe that hotels around the world should improve the children's menu and provide more healthy options, while 79% of them said that healthy and varied menus may contribute to enriching their holidays and provide them with peace of mind about providing their children with appropriate options that preserve Their health and well-being. Parents added that their children tend to eat low-value fast food during the holidays, as pizza 44%, chicken pieces 35%, and potatoes 32% are among the three most foods that children eat during travel. Although there are few options on children's menus, he said 58% Of parents try to ensure that their children eat some healthy food at every meal during the holiday.
In conjunction with the approaching mid-term vacation in October, parents in the United Arab Emirates expect to face difficulty encouraging their children to eat healthy foods. He said 26% of parents said their children do not accept the experience of dishes that are not unfamiliar with their appearance or have never heard of them before. Worryingly, 25% of parents said that their children were more inclined to unhealthy foods during the holidays, while 18% said that their children usually eat vegetables during the holidays, and only 6 % said that their children eat salads. 
Despite parents' attempts to encourage their children to eat healthy foods, he said 42% Of respondents in the UAE say they face difficulty due to the large number of unhealthy options presented in restaurants, which children see and want to eat. He pointed out a third of the participants almost 30% to lack of food options in the lists of healthy children, while the indicated rate of 30% to the lack of diversity and limited food options that are available for children in restaurants. Interestingly, a third of respondents ( 34%) say that healthy options do not appear to stimulate appetite, while one in four 25% said that the options lack creativity.
Commenting on the new children's menu, Michael Ellis, Chief Food Officer, Jumeirah Group, said: "Delicious food is a cornerstone of the experience that everyone is looking forward to having on the holidays, but the main meals on children's menus may be duplicate and may not provide much nutritional value. Parents told us about how difficult it is to encourage their children to eat healthy and varied food outside the home or during the holidays, and that is why we want to help them and provide more varied options of delicious and nutritious dishes that will impress our young guests in our hotel.
In the field of dining experiences, we have always been keen in "Jumeirah Group" to add innovative touches and meet the needs of our guests, allowing them to enjoy the most enjoyable moments during their stay in our hotels. Hence the importance of the "little gourmet" menu that will provide families with absolute peace of mind, and make their vacation an unforgettable experience. "
Prior to its launch in the group's hotels, a "little gourmet" menu will be launched at the "Jumeirah Beach Hotel", a favorite with families in Dubai. On the occasion of this initiative, children under the age of 16 can eat for free at the "Jumeirah Beach Hotel" for accommodation bookings with breakfast or two meals from 5 October until 30 November 2020 as part of the "perfect local vacation". Those wishing to know more information can visit