The Atelier de Joelle Robuchon restaurant has revealed that it will soon open a new branch in the heart of the Dubai International Financial Center. The restaurant offers a distinct concept that keeps pace with the future trend of Joel Robuchon restaurants, which have branches in 12 cities around the world, from New York to Paris to Hong Kong. The new destination revives the creativity of Chef Joel Robuchon and raises the level of services to meet the aspirations of the new generation of gourmets in a comfortable atmosphere that ensures a luxurious and modern experience at the same time.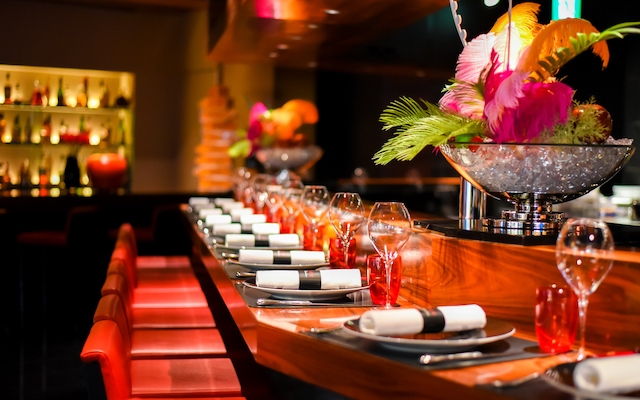 The restaurant includes a lively open-plan dining hall, as well as a bar and a spacious outdoor terrace with a distinctive view of one of the most prominent financial centers in the world. Red and black accentuate the restaurant's décor as part of the iconic brand identity, with copper and metallic details enhancing its contemporary look.
The restaurant also features an open kitchen style, which gives a dynamic touch to the interior spaces, as it includes two kitchens, designed by the famous engineer Gatserelia Design Studio, that allow guests to watch the process of preparing dishes and the transformation of the finest ingredients into exceptional dishes by the hands of the most skilled chef, to enjoy an incomparable experience. The kitchen operations will be managed by Head Chef Axel Mines, a disciple of Chef Robuchon, who trained under him for several years and is considered one of the most skilled and youngest chefs to have won a Michelin star.
Mainz is interested in securing carefully selected seasonal and healthy ingredients from more than 100 products, preferring dishes with few ingredients that highlight the flavor of the main ingredients. Mainz will present in its unique style a new version of the famous Joel Robuchon dishes, providing guests with an experience that combines the best combinations of French cuisine and fine dishes in an elegant and comfortable atmosphere. 
These dishes, which are prepared in front of the guests, include a variety of Robuchon dishes, such as a boiled and crispy egg dish with caviar, truffle pizza and grilled fish platter, as well as many ceviche and carpaccio dishes for fish lovers and vegetarian food lovers. The restaurant also offers the option of a business lunch from Sunday to Thursday, which includes a selection of the finest items in smaller quantities, especially suitable for a day meal.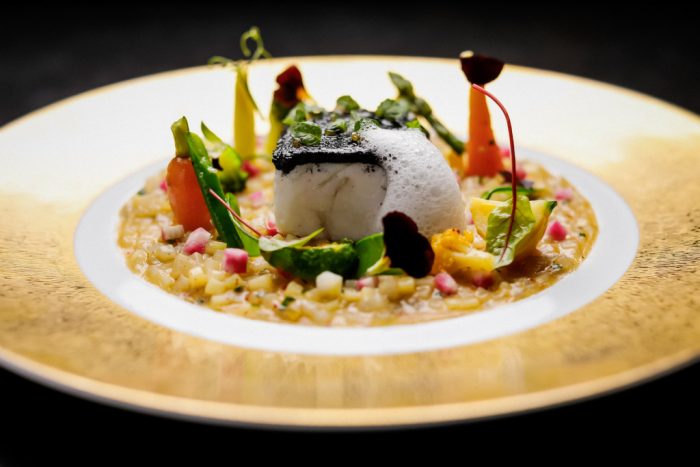 The late Joel Robuchon is considered the most under-appreciated chef in the history of the Michelin Guide. He was born in Poitiers, France, and is credited with promoting French cuisine. He is considered one of the most influential chefs of the post-modern period in the culinary field. Many famous chefs were trained by Robuchon, such as Gordon Ramsay and Michael Mainz, and he was also awarded the title of the best worker in France and the chef of the century awarded by the Gul Mello Guide to French Restaurants.