The great Emirates' deserts are actually something of great wonder when we see think about the fact that there is nothing lively and sporty in deserts; but how their planning has turned these sand dunes into venues of active sports and adventures. Off roading is one of the main activities in deserts. Abu Dhabi has recently launched six off drive routes along the desert.
The Off-Road Driving in Abu Dhabi Project consists of off-road driving routes that cover Abu Dhabi, Al Dhafrah and Al Ain. Adventure-seekers can follow the routes to head out for a desert experience in their own vehicles. Organised by the Department of Culture and Tourism – Abu Dhabi (DCT Abu Dhabi), the routes are suitable for anyone with a 4×4, whether you are a complete beginner or a more advanced desert driver.
Each route is ranked by difficulty and marked with interesting places to stop along the way. Drivers can decide which road to take depending on whether they are interested in cruising over sun-kissed dunes, navigating endless desertscapes or spotting camels along the way.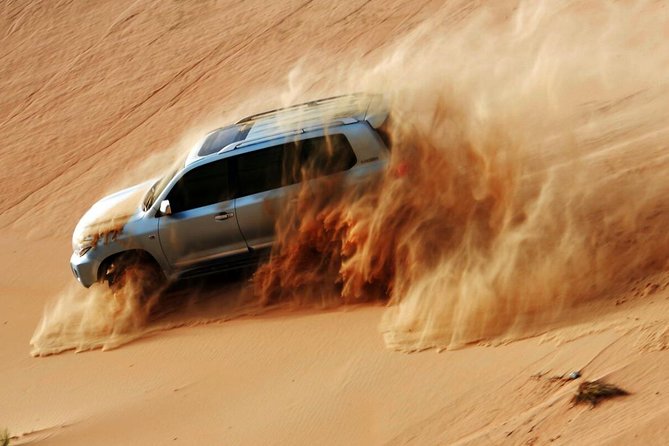 The routes include Al Remah, Al Ain to White Sands, the Hameem Loop, Umm Al Oush, Liwa Crossing and Al Khazna. Each is available to follow on Google maps to help drivers stay on course and there's a comprehensive checklist and instructions to ensure everyone remains safe on and off-road.
"Abu Dhabi is a wonderful destination for adventurers and those looking to connect with nature, thanks to its diverse and rugged landscape. Off-Road Driving in Abu Dhabi will provide adventurers with the opportunity to explore Abu Dhabi's beautiful landscape and embark on exciting and varying adventures throughout the year," said Ali Hassan Al Shaiba, executive director of tourism and marketing at DCT Abu Dhabi.
Travellers thinking of embarking on one of the drives need to first make sure their car is fully serviced and insured for off-road use. People should not go alone, but in a convoy with at least three or four other four-wheel-drive vehicles. Essential items to pack include plenty of water and food, a first-aid kit, and a spare tyre.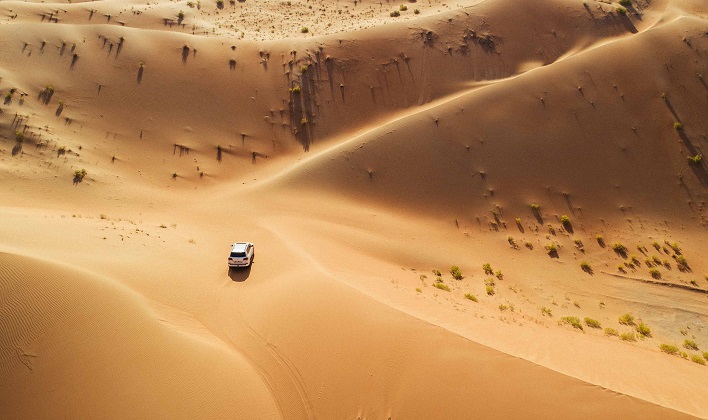 Drivers who haven't taken on the desert before can get some practice beforehand by getting in touch with the tourism operators working with DCT Abu Dhabi. And if you don't fancy tackling desert terrain alone, you can also book to try the off-road routes via these operators.
1. Al Remah
Distance: 67 kilometres
Difficulty rating: Easy
What to expect: Designed to be accessible to anyone, the Al Remah Route takes between six and eight hours to complete. It starts at a camel farm just off the Abu Dhabi-Al Ain Road and winds past the camel racing track taking towards Telal Nature Reserve then taking in the Zaman Lawal Heritage Village and Naqrah Lake. With high dunes and long sandy valleys, there are lots of opportunities for dune-bashing and fun-driving, as well as camping opportunities.
2. Al Ain To White Sands
Distance: 157 kilometres
Difficulty rating: Easy
What to expect: This route winds through Liwa's dunes and can be completed in four to eight hours, it can also be done in either direction. It's a good pick for those who want to spot camels as they drive, since it crosses several camel farms. There are also lots of good remote camping spots around the Abu Hiraybah area if you fancy a night under the stars.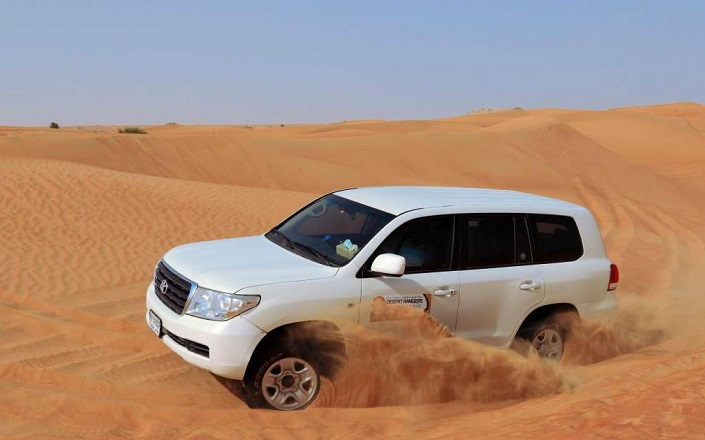 3. Hameem Loop
Distance: 55 kilometres
Difficulty rating: Intermediate
What to expect: For drivers with a bit of experience, the Hameem Loop is an adrenalin-filled route with towering dunes, deep bowls and slip faces. It takes about five hours to complete, and travellers can expect to see plenty of gazelle, camels and goats. There's also an abandoned Nissan Patrol surrounded by desert dunes and a disused solar power bank to look out for.
4. Umm Al Oush
Distance: 60 kilometres
Difficulty rating: Intermediate to advanced
What to expect: Not recommended for beginners, the Umm Al Oush route is a deceptive trail that encounters steep climbs, sharp drops and highly technical dunes. Starting at the services area near Al Quo'a, this is one for those heading into the desert with a local operator or with plenty of desert driving know-how. The dunes tower up to nearly 250 metres in some spots. Pick a spot along the route for overnight camping and you'll feel as if you have the desert entirely to yourself.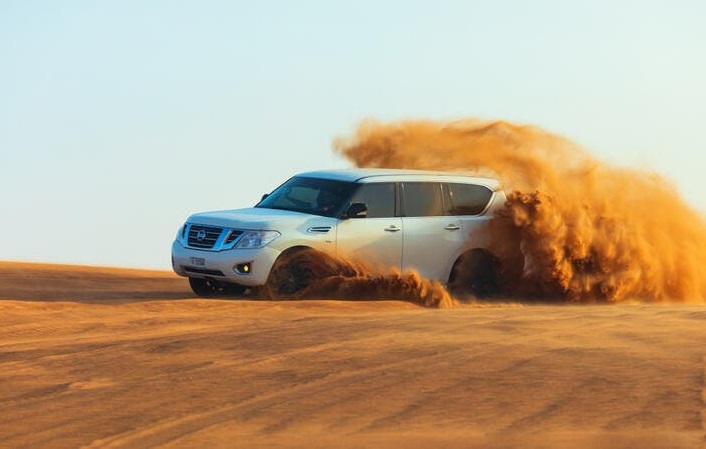 5. Liwa Crossing
Distance: 109 kilometres
Difficulty rating: Advanced
What to expect: For anyone who craves a challenge, this is the one to try. The Liwa crossing route takes up to two days to complete as it passes over some of the country's largest sand dunes. It's also entirely remote – so make sure you take everything you need with you and be prepared for some technical driving. To master it, you'll need to navigate some tricky desert crossings alongside some side sloping and cresting.
6. Al Khazna
Distance: 45 kilometres
Difficulty rating: Advanced
What to expect: Shorter than the other advanced routes but no less difficult, the Al Khazna route can be completed by experienced drivers in about four hours. Expect steep climbs, sharp drops, deep bowls and highly technical dunes – this route is easier to tackle with a long wheel-based car.