Nobody can resist the attractive casual looks of the star Jessica Alba throughout this season, behind which stands the elegance and taste of modern youth that keep pace with the most prominent fashion trends. What do you think if you could take a look at Jessica Alba's look and get inspired by your look this winter?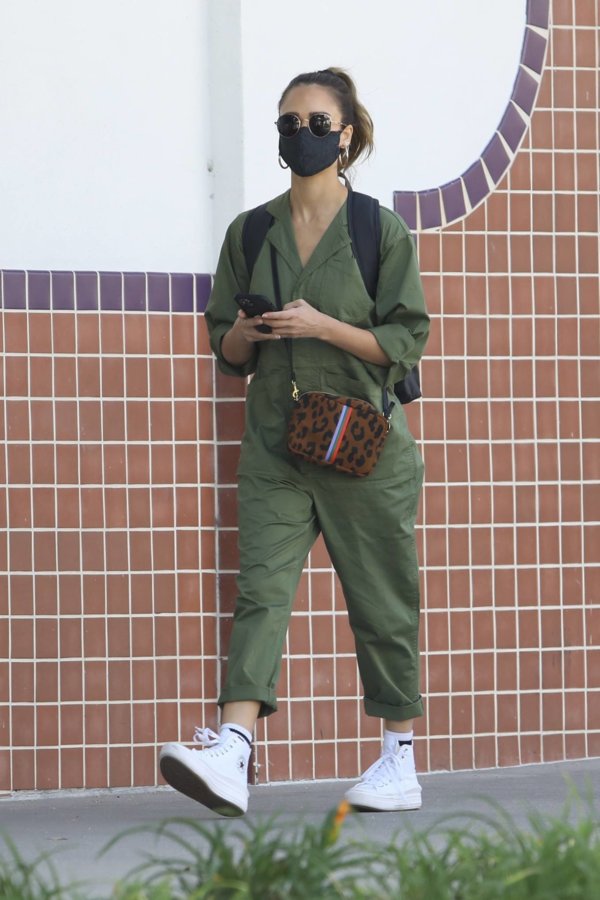 Add a touch of beauty and style to your casual look for every possible day occasion, with the practical overalls also known as Boiler suit in the style of superstar Jessica Alba, who wore this linen design in khaki, the most prominent color for winter 2021, and coordinated with it a cross-bag with a leather pattern Leopard and white sneakers.
The look was complemented by black sunglasses with a gold frame and round hoop earrings in gold. She also carried a black backpack, in which she put her supplies and personal items. The beautiful star did not give up wearing the muzzle that she chose in black.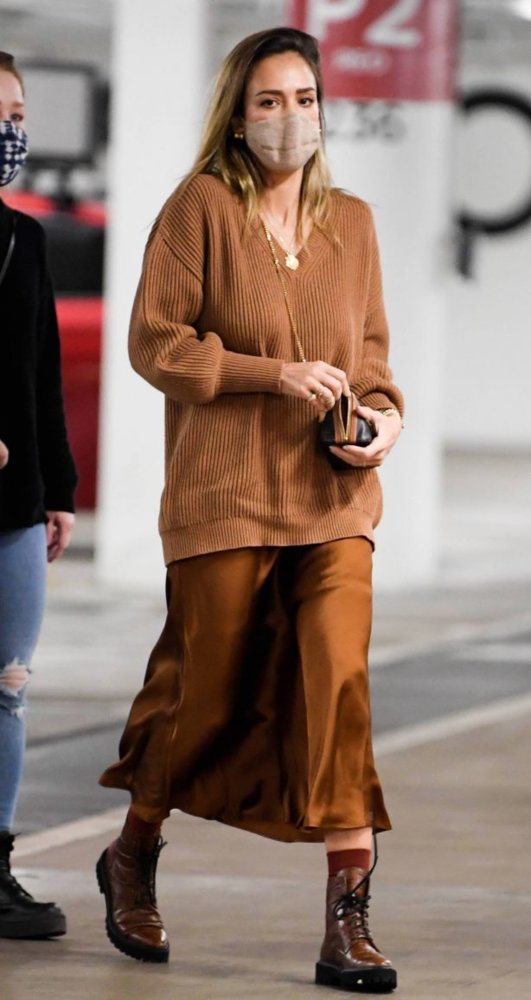 Dress up with a dazzling feminine look that catches the eye on your casual daytime events, and adopt, in the style of Jessica Alba, a silk midi skirt in the color of copper cinnamon with a loose-fitting sweater in ribbed wool in a camel color, and pair this muffled look with the warrior shoes of shiny leather in brown, and decorate your outfit with a cross bag Small leather with golden metal chains. As for jewelry, you can choose the hoops pendant and earrings in golden color, as the Hollywood star did, and do not hesitate to wear the muzzle.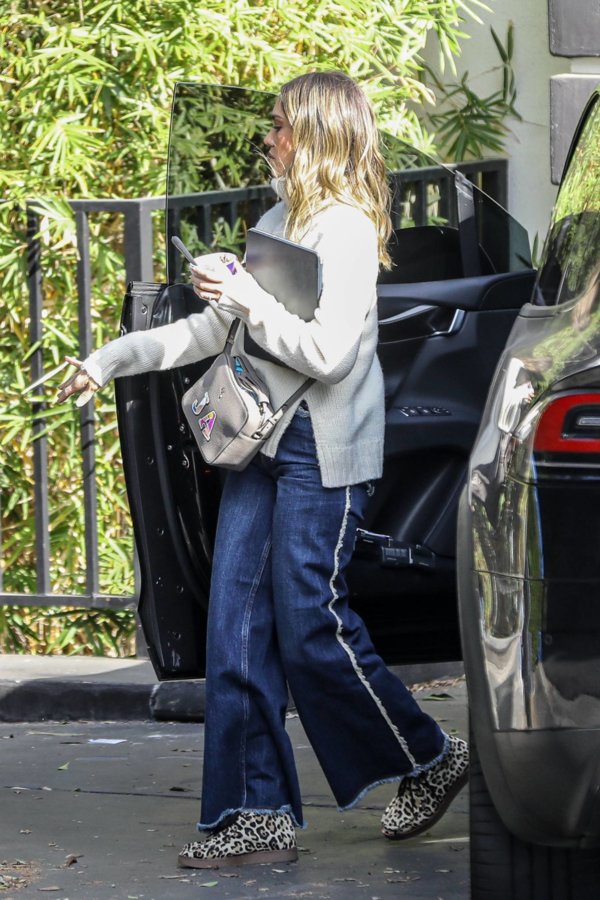 Add a touch of fun and joy to your winter look, as the Hollywood star did, and coordinate with jeans with a wide cut with ripped side lines, a wide sweater with a high collar of wool, and shoes with an animal print, and complete the look with a leather cross bag, decorated with your initials.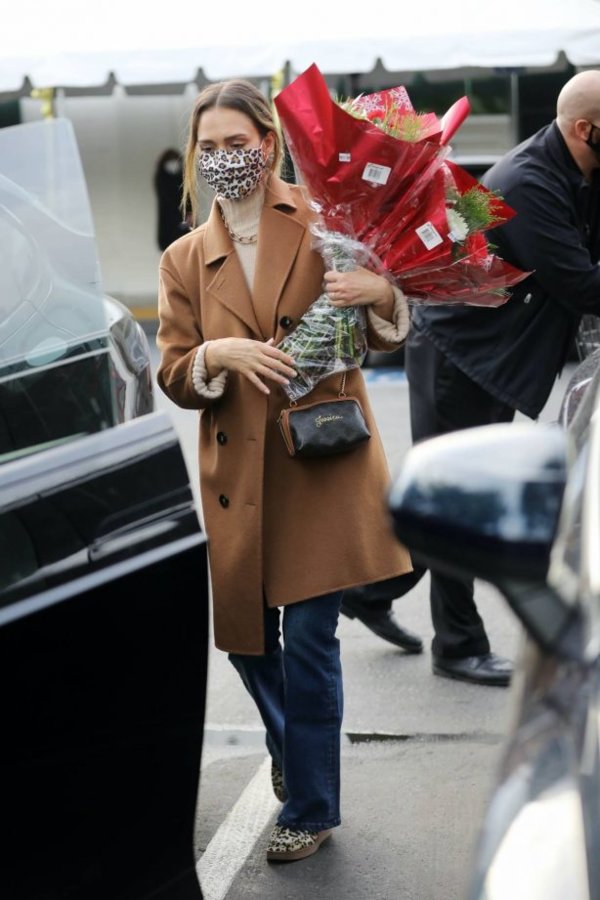 The coat is one of the most beautiful pieces that give you glamor this season, and it is one of the favorite options of star Jessica Alba, as she adopted it in a casual style that suits all her daytime looks. Follow in her footsteps, put on a classic camel-colored coat and style down a high-neck pullover and wide-cut jeans. Complement this elegant day look with an animal-print footwear and face mask to add a lively touch, and of course the matching accessories.