Global Star appeared Jennifer Lopez days in Miami since, and upon arrival to the new sports club owned by her husband, baseball player Alex Rodriguez, striking views of the coordinating color of her clothes with the color of the car.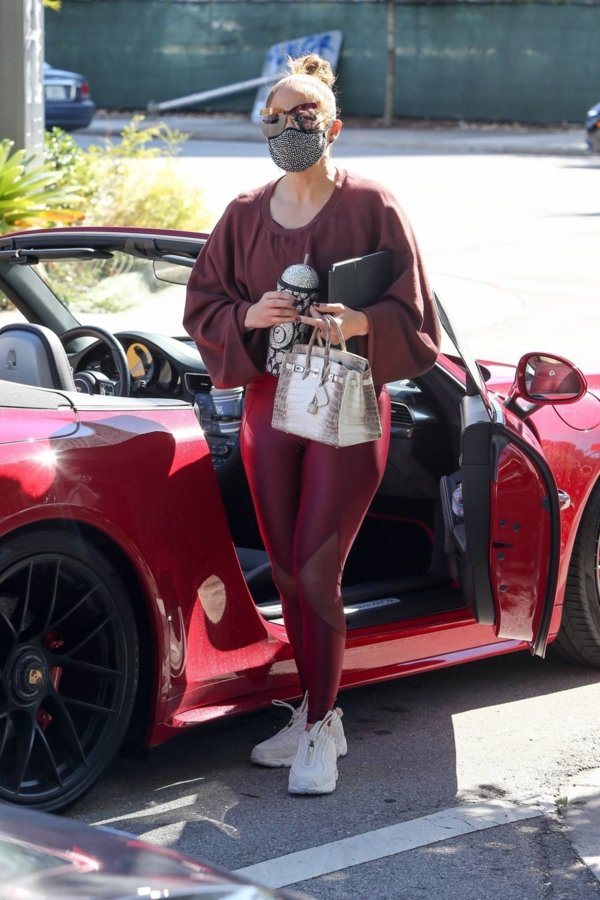 The G-Lo camera lens was spotted with a sporty look that consisted of a wide sweater crop top in burgundy and a sporty wine red legging with a transparent fabric at the knees. The American star's choice of this color, in perfect harmony with the color of her red car, confirms that the dark red tones are the most prominent for this winter season.
Let's return to this comfortable sporty look, which Jennifer coordinated with huge square-framed sunglasses, which he chose harmoniously with the Burgundy red look, while she resorted to a Hermès bag made of Himalaya crocodile leather and white sneakers.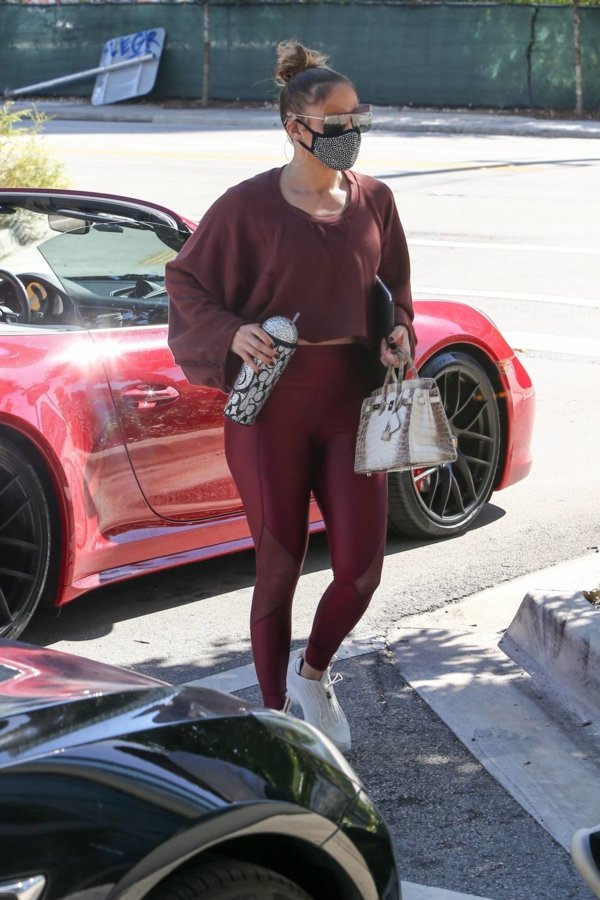 Ji Lu did not give up her face, which was black and studded with sparkling crystal stones, in order to preserve her safety from the Coronavirus.
Coordinate red this winter
It is true that what the star Jennifer Lopez is showing cannot be imitated or copied as it is, but it is an indicator of the popularity of certain trends, especially since the bright colors made their way into the fall-winter collections 2020  – 2021. You can coordinate red tones in a monochrome style from head to toe, and you can suffice with one piece of red shades or an accessory of this color.