Of Lebanese descent, Ziad Nakad had exposed his career since his teens: a budding fashion designer, known to have been born to a career in fashion due to his attraction to exotic fabrics or embroidered pearls and luster. Then his first drawings were specially made for members of his family. With the encouragement of the latter, he decided to pursue a career as a designer.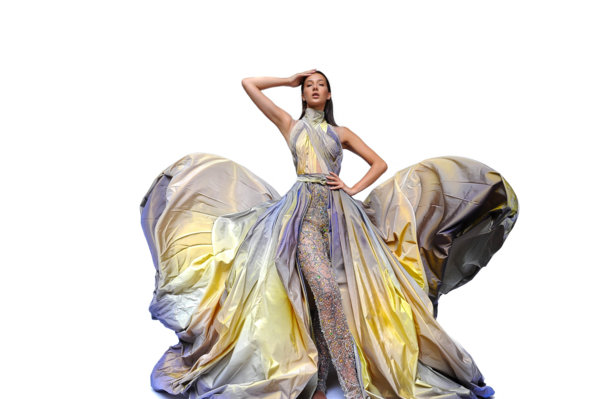 Copyright Greg Alexander to Mephistopheles
In the year 1997, his dream came true when he was invited to participate in the Beirut International Haute Couture Show in Beirut where he wore famous models such as Karen Mulder, Nadia Orman, and Naomi Campbell. This event heralded the birth of the haute couture house.
Ziad Nakad was known for his talent in revealing the feminine side of every woman, and he became a reference in the world of fashion shows in Lebanon, the Middle East, and the Gulf countries, and then in Europe, Asia, and the Americas.
Working with Méphistophélès, his Parisian press office, the designer participates every season in Haute Couture Week in Paris and wears many celebrities, especially during the Cannes Film Festival, such as the upscale Iris Mittenaere, the elegant Vaimalama Chaves, and artist Maeva Coucke, who also opened the modeling show. High end on January 2019.
For the second year in a row, Ziad Nakad has the honor to decorate the five finalists of Miss France 2021. This year's prequel is particularly close to the designer's heart: "We all need magic and run away from the end of the year"!
Miss France 2021 competition is expected to take place on  Dec 19-2020.