The residents of the emirate can also enjoy practicing this sport, through tennis centers in Dubai that allow everyone to enter and participate or even enjoy this fun sport.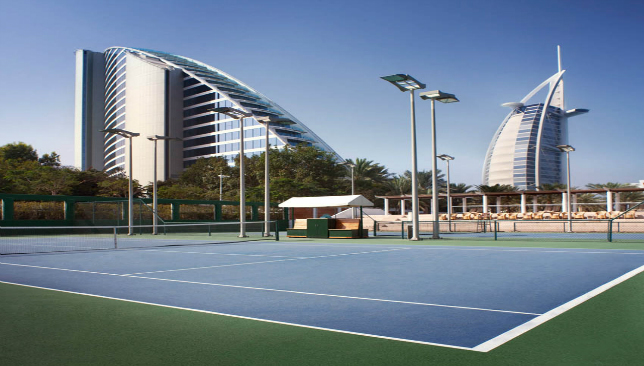 Tennis courts in Dubai are spread out in various places, where most of the residents can easily access them or take tennis courses in Dubai for a small amount of money. So let's take a look at the best tennis centers in Dubai, their locations, and some of their advantages.
TENNIS ACADEMIES
Tennis academies in the emirate vary to include a large number of people looking for tennis training in Dubai or lessons and courses to teach this sport.
AL HABTOOR TENNIS ACADEMY
The Al Habtoor Tennis Academy offers tennis training lessons in Dubai in an enjoyable learning environment that ensures the development of the skills of young tennis players. This academy also offers training programs and courses that vary based on the player's age and age, where both tennis enthusiasts children and adults can attend training lessons for beginners.
The Al Habtoor Tennis Academy in Dubai provides an air-conditioned tennis pavilion, a fully equipped gymnasium, changing rooms, and other modern facilities. It also includes a team of experts with international experiences to train people interested in tennis of all ages. The crew also offers tennis training lessons in Dubai at the Al Habtoor Polo Resort and the Habtoor Grand Resort, but the course prices vary depending on the location.
Location: Al Habtoor City, Sheikh Zayed Road
Communication: 04 444 1010
DUBAI TENNIS ACADEMY
Want to play an outdoor tennis match with friends? Dubai Tennis Academy, located at the American University of Dubai, provides you with this, where you can participate in a joint tennis match with your friends in this academy. The Dubai Tennis Academy has a host of facilities and 4 floodlit tennis courts, which makes it one of the best places to play tennis in Dubai during the night hours.
Dubai Tennis Academy offers special training sessions for registered members, in addition to giving lessons to non-registered players, where you can choose from a monthly membership or an annual subscription program that suits your needs.
Location: American University of Dubai
Communication: 0871 845 058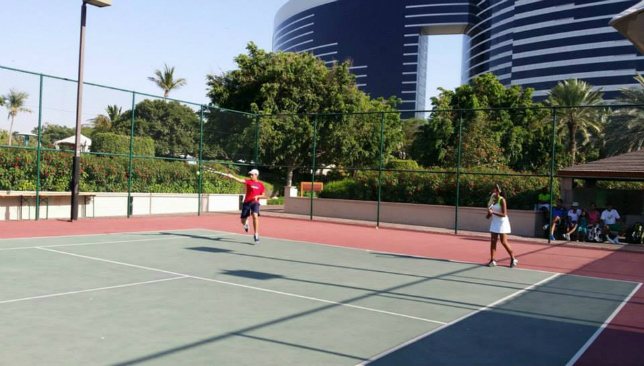 EMIRATES TENNIS ACADEMY
The Emirates Tennis Academy, located in Al Barsha, is the lowest-priced Dubai tennis court. Founded in Dubai in 2007, and it is intended by a large number of tennis fans and enthusiasts in Dubai, as it offers a variety of training programs for beginners and professionals.
The Emirates Tennis Academy provides a wonderful opportunity for women to play tennis in a fun and vibrant atmosphere, where women of all levels can attend training sessions in this academy every morning, and special membership packages are available for companies that want to involve their employees in some fun sports activities.
Location: Several locations in Dubai
Communication: 050 163 5231
WILSON TENNIS ACADEMY
The Wilson Tennis Academy includes tennis coaches from around the world to hone players' skills and develop their playing style. Excellent training facilities are available in this academy, but unfortunately the academy does not allow entry to non-guests of Le Meridien Resort or members of the academy.
Location: Le Royal Meridien Beach Resort & Spa Dubai
Communication: 050 833 8096
CLARK FRANCIS TENNIS ACADEMY
Clark Francis Tennis Academy opened in 1997 and has since trained a large number of tennis lovers in a professional and fun way. This academy offers private, individual, bilateral, and group lessons. It is also one of the few tennis academies in Dubai that offers special training for people interested in picking balls, where their mission is to capture and return balls that come out of the players during the game.
Location: Dubai Tennis Free Market, Al Garhoud
Communication: 04 282 4540
TENNIS 360
Tennis 360 is located in the Meydan Tennis Academy, and it has several tennis courts, including indoor and outdoor courts suitable for learning tennis or just playing for fun.
This academy is the best destination for tennis professionals who want to prepare themselves for the season of local or international tennis competitions, as it features modern facilities and experienced trained staff, and it organizes many local and recreational competitions.
Location: Meydan Racecourse, Meydan Street
Communication: 04 381 3504
THE BEST TENNIS COURTS IN DUBAI
There are a number of tennis courts in Dubai, where you can train or take tennis lessons and courses in Dubai, and there are many places to play tennis in Dubai for children and adults. Here is a list that reveals the places where you can enjoy tennis in this emirate:
Sportsmania Sports Center at JLT
The Indian Club on Oud Metha Street
Victory Legeland in Oud Metha
ACE Sports Academy Dubai in Mirdif