The Hamdan Bin Mohammed Center for the Revival of Heritage organized the preliminary race for the "Heritage Camel Journey Marathon" in the Al Marmom tournament in Dubai, which was distinguished by the diversity of the participants' nationalities, as 14 male and female competitors from 10 different nationalities competed: the United Kingdom and China. France, Russia, the United States, Romania, Germany, Finland, Spain and the Czech Republic.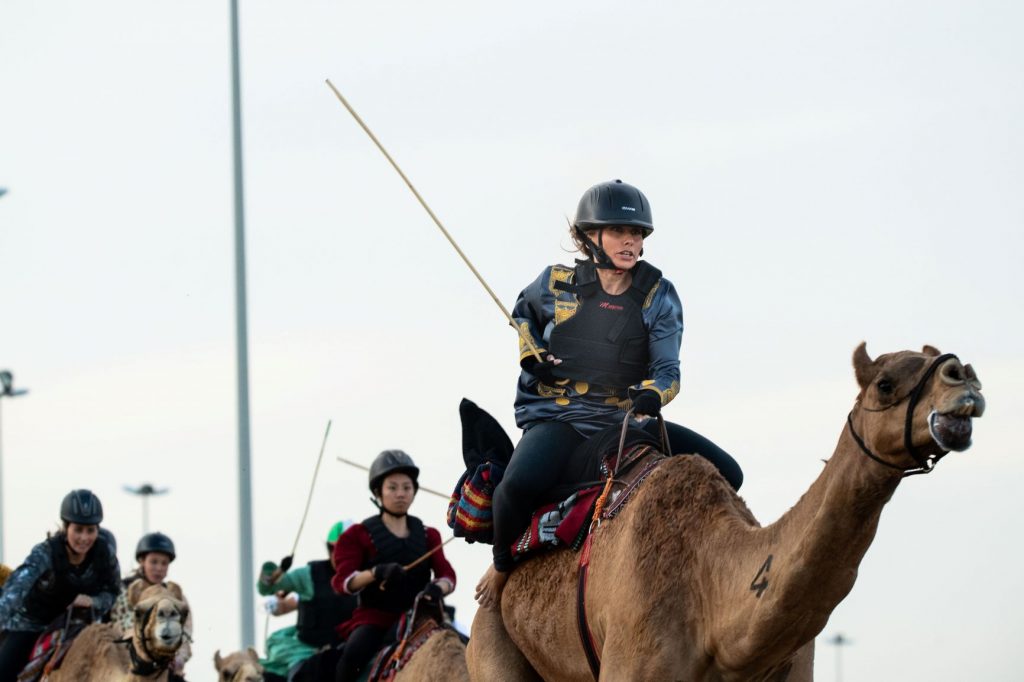 Russian Nona Akobian succeeded in achieving first place, while Romanian Rluca Gossav came second, and German Linda Krokenberger won third place in the preliminary race that spanned a distance of 1 km, with the aim of stimulating and testing the capabilities of the participants in the next versions of the marathon of the heritage camel trip, which will start next year Within the activities of the Dubai Crown Prince Festival for purebred Arabian camels.
His Excellency Abdullah Hamdan bin Dalmouk, CEO of the Hamdan bin Mohammed Center for the Revival of Heritage, crowned the first place winners at the end of the race, in addition to honoring all participants and motivating them to take this experience.
Hind bin Dimithan Al Qamzi, Director of Events Department at the Hamdan Bin Mohammed Center for Heritage Revival, said that the diversity of the participants 'nationalities reflects the spirit of tolerance rooted in the roots of the UAE, across generations of founding fathers and grandfathers, and within the framework of the concept of heritage and customs based on good treatment, generosity and good morals. What made the country a destination for the whole world of various nationalities, and we are all proud that this race came in implementation of the directives of His Highness Sheikh Hamdan bin Mohammed bin Rashid Al Maktoum, Crown Prince of Dubai, to be organized periodically during the festival of His Highness for purebred Arab camels, in view of the participation of the residents from Different nationalities love Emirati heritage and have a desire to learn and engage with it.
She added that the participants were trained to ride the ride and how to properly control it to run the trip or camel races in the past period through specialized trainers provided by the center, in order to ensure the safety and quality of all participants in accordance with the standards that ensure that the race is of the highest level.
For her part, Russian Nona Akobian, winner of the first place, confirmed that camel riding was a hobby that sparked her curiosity during her stay in the country, then it has now turned into an indispensable part of her life … indicating that she devotes time to training continuously.