Emirates Club defeated Al-Bataeh club this evening in the second week of the First Division League competition for the 2020-2021 sports season, while the tie dominated the Al-Orouba matches with Al-Arabi and Al-Hamriya with Dibba Al-Fujairah.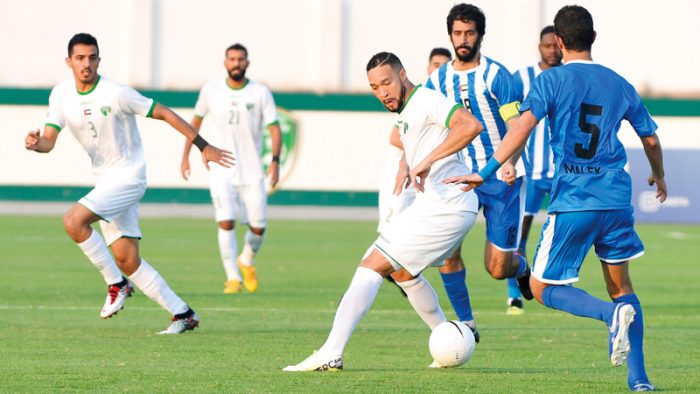 In the first match, the UAE's victory over its guest Al-Bataih by three goals to two after Al-Bataih advanced with two goals scored by Wenderson Miurao in the 18th minute, and Jassim Mohammed in the 52nd minute.
The UAE equalized with two consecutive goals scored by player Tommy Tobar in the 54th minute, and Khaled Khamis in the 55th minute, after which the UAE succeeded in scoring the third goal through Diego da Silva in the 83rd minute.
On the Hamriyah stadium, a positive tie dominated the result of the match that brought together Al Hamriya club with Dibba Fujairah club with a goal to a goal, as Dibba scored a goal by Bruno Eduardo in the 7th minute, and Al Hamriya tied with a goal scored by Vaniva when Andreasima in the 26th minute.
With the same result, the third match between Al-Orouba Club and Al-Arabi Club ended, as Al-Arabi advanced with a goal in the 36th minute, scored by Fares Al-Jabri, and Al-Orouba equalized with a goal scored by Victor Nawaneri in the 86th minute.
The matches of the second week will be completed tomorrow "Saturday" with the holding of two matches, the first of which will bring together Al Taawon Club and Masfoot Club at Al Taawun Stadium, and in the second match, Dibba Al Hisn Club will host Al Dhaid Club at its home.