Our player Victor opens his first match tomorrow evening in the 2021 "Masters" Doha Judo Championship, organized by the Qatari Federation, under the supervision of the International Federation, at Lusail Sports Hall in Doha.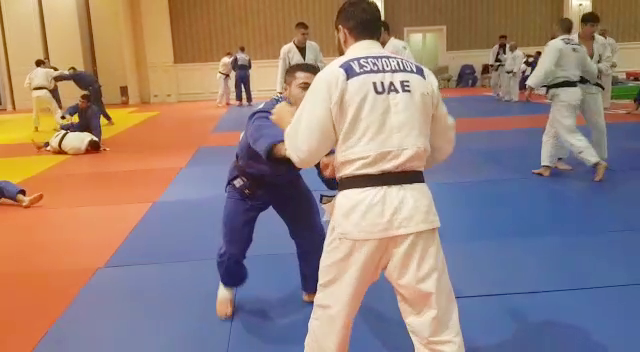 He will meet in his first confrontation with the Uzbek player, Torev Hekmatloch, ranked eighth, in light of the draw that took place this afternoon, in the presence of the President of the International Judo Federation, Marius Pfizer, the Kuwaiti Obaid Al-Anzi, Vice President of the International Federation, President of the AFC, Khaled Al-Attiyah, President of the Qatari Federation, and representatives of all countries Participation in light of the implementation of all the precautionary measures adopted in order to preserve the safety of the players.
The Doha Masters Championship, which is considered the first major international federation tournament, is witnessing the participation of the best 16 players and players from the top ranked in the world in every weight, and it is qualified for the Tokyo Olympics through the participation of 399 players from 70 countries, including 6 Arab countries: the UAE, Egypt, Morocco, and Algeria, And Tunisia and Qatar, and the competition will be in 7 different weights for men and women, and our player group Victor in a weight under 73 kg includes 30 players, led by Japanese Hashmito, ranked first in that weight and second in the world, and our player Victor occupies the 20th place, and also includes with him the Egyptian Mohamed Mohieddin, the classified The 33rd in the world, while the list of weight under 100 kg was left without the name of our player Evan according to his international classification.
In a phone call, His Excellency Mohammed bin Thaloub Al Deri urged the player, Victor, to make every effort during that participation, which comes within the framework of preparation for the Tokyo Olympics, which will be held this summer.