Despite the qualitative leap that occurred in the world of video games with the entry of the fifth generation of "PS5" and "Xbox" devices, not to mention the development of gaming experiences on the "PC", but there is a new platform that began to spread among the video game community around the world As the mobile phone has become a platform for the largest game development companies and production companies to compete, what is the most popular mobile games released in recent years? Let's explore it together!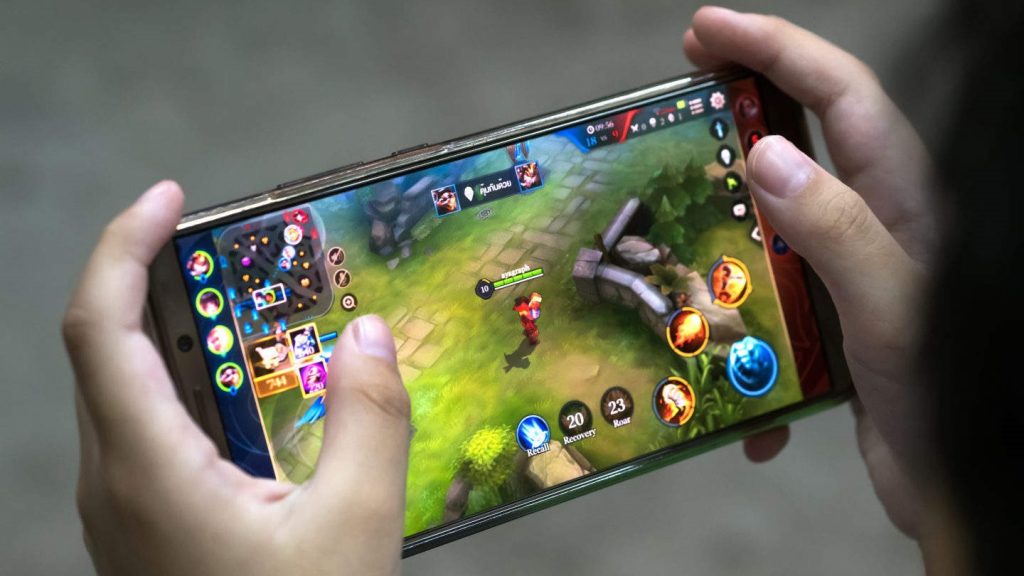 This is due to the wide popularity of mobile games due to several factors, the most prominent of which is the ease of playing experience, and most of these games are free, and some of them can be played without the need for an Internet connection, while others give you a mini experience of fighting games online! So here is a list of the best mobile games for Samsung, Apple, Huawei and other smartphones!
Party IO
The game is based on knockout, as you will meet 5 to 10 players in different arenas, and it is imperative that you throw them outside the arena, despite the simplicity of the designs and the style of play in it, but it is very entertaining and competitive, due to the difficulty of controlling the player, especially as it requires contact Internet.
The game is available on Android and iOS, and it is completely free, but you can pay for the ads not appearing, making it one of the most popular mobile games in the world without a doubt.
Ball Head
If you are looking for very entertaining mobile soccer games and you can play them online, whether with your friends or people from all over the world, then this game will be suitable for you. In simple terms, the game consists of a soccer field and two players, your task is to protect your goal and score goals in the opponent's goal! Although it is simple, it is fun and kills boredom, and it is also free and has a variety of characters inspired by real players!
The game is available on Android and iOS, and it is completely free, but you can pay for the ads not appearing.
FIFA
If you are looking for more competitive and realistic mobile soccer games, the FIFA game developed by EA will be your ideal choice, as this game provides you with an integrated and miniature experience of the basic game on the computer and playstation platforms, including buying players, training them and playing online matches. Line and win world championships, not to mention that they are free and available on Android and iOS.
A variety of mobile soccer games are available, and Pace 21 is one of the most prominent of them. The competition between these two companies has moved from large platforms to small platforms, and the first beneficiary is the player, of course.
Among Us
It is known that girls are skilled at intelligence work, so they easily know if the person talking to them is a liar or honest! So this game will be very easy and fun for girls as it is for men, where 10 players gather on board a spaceship, and they have to complete the missions before the fraudsters kill them. The second way to win is by spotting the killer or trickster after meeting with the various occupants!
The game has recently spread widely around the world, so it is a suitable game for those looking for girls 'online games for mobile or any of the mobile games that need concentration, intelligence and a police mind!
PUBG Mobile
Despite the passage of years since its launch, the game of Peggy has maintained its place among the most popular mobile games 2020 and most downloaded in Buttle Royale games, which include many games, including COD Mobile, Fortnite, and others.
The idea of ​​the game is survival, where you will jump with your parachute with 99 players seeking to win, so find weapons, first aid bags and vests and fight to the end, whether you are alone or with your friends!
This game is free and you can download it from the Apple Store and Google Play stores, and you can play it alone or with your friends and people from different countries, and it is worth mentioning that it won many prizes, which made it one of the most popular mobile games at all.
Lee Chess
We cannot offer you a list of the best online games for mobile without mentioning Lee Chess, which is one of the best mobile chess games for sure, as this game allows you to compete in chess competitions and tournaments online with people from around the world, and you can also invite your friend and compete with him in a match very enthusiastic.
You can also browse the App Store and Google Play and search for many excellent mobile chess games as well, most of which are free and allow you to play online.
Asphalt 9
This game is the latest version of the Asphalt car racing game series, as it has gained wide popularity among fans of mobile car games from different countries, as Asphalt 9 offers you an amazing car driving and racing experience that is almost as good as the racing games on the Playstation and the computer.
The game was able to offer the option of multiplayer online play, as you can now challenge your friends or people from all over the world in different types of wonderful races, and it is also available on various smartphone stores for free, so it is one of the most popular mobile games for many players. smart phones.
Limbo game
There are several puzzle games for mobile that have won the admiration of many people who love solving puzzles and progressing stages, but the Limbo game has managed to crown itself at the top of any list of the best puzzle games for mobile since its launch, although it is not free and its price is about 5 dollars on the two stores.
This game is similar to frightening nightmares where huge spiders and monsters, as you must always solve puzzles and escape from these creatures and climb to the next stage in a world full of puzzles and mazes, but if you are looking for jigsaw puzzle games for mobile that are less terrifying than limo, you can download the wonderful and free puzzle game as well. The Rob "Cut The Rope" or "Alphabear" letters and mental puzzles, and many others.