British Prime Minister Boris Johnson announced today a new warning system consisting of three levels of "moderate", "high" and "very high" for local lockdown measures in England, including a ban on the mixing of families in closed spaces in areas Certain restrictions and the closure of some bars in order to limit the spread of the "Corona" virus.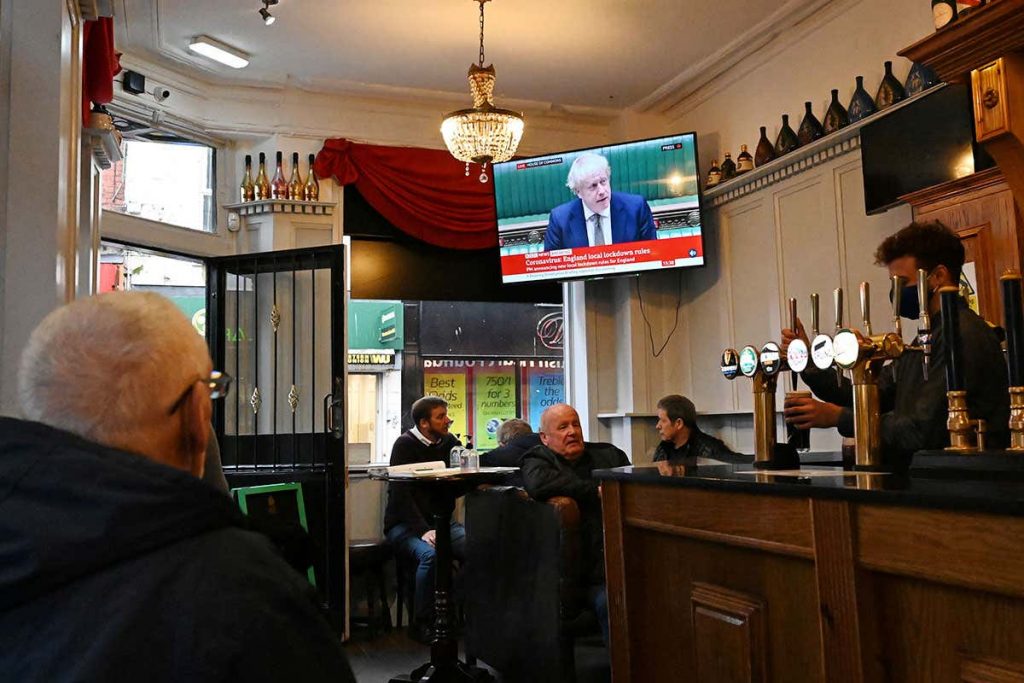 Public isolation restrictions include closing bars in areas placed on "extremely high" alert levels. Until now, Merseyside, which includes Liverpool, is the only area within the most dangerous levels and there are gyms, entertainment centers, betting shops and amusement parks that will also be closed.
"We have to do something to save lives," Johnson told Parliament, adding that he did not want other restrictions imposed across the country.
"If we let the virus spread, the reality will be that we will not only suffer from a large death toll from infection with Covid, but we will cause tremendous pressure on the National Health Service in Britain with an uncontrollable second wave, which will make our doctors and nurses simply unable to Do their part in treating others. "
Health officials said that the latest data of the outbreak in Britain showed that infections are increasing in the north of the country and in other southern regions as well, while the virus is heading towards infecting age groups for the elderly.
Jane Eddleston, an intensive care consultant in Manchester, said that 30 percent of beds designated for critical cases are currently occupied with people with Covid-19 disease, which is starting to affect health care for other patients.