Hatta Wadi offers a lot of eco-tourism activities. These include mountain biking, hiking, horseback riding, kayaking, and other adventure sports. For now, much to the delight of thrill-seekers, a new glamping option is in the launch stage at the Hatta heritage village. The Hatta luxury Caravan Park opens for the public from this October 1, 2021, and will run till April 30, 2022. This much-awaited 4th season of Hatta Resorts and Hatta Wadi Hub is launched by Dubai Holding (a diversified global investment company with a presence in 13 nations).
What Hatta luxury Caravan Park Has To Offer?
Glampers will get to stay in 11 most luxurious and bespoke caravans the world has to offer. A few caravans were there for booking in 2019, but the new ones have more accommodation choices and renewed interiors. Guests have the option to opt for either the Deluxe Camper, Executive Camper, or the Executive camper plus. These 40 square meters caravan can house up to 2 adults and 3 children with a price starting from Dh1,350 per night.
Enjoy your stay under a canopy of stars away from the ruckus and bright lights of the main city. If lucky, you may even see the milky way in all of its glory as you sit in a cushy recliner outside your caravan by a fire pit.
What Other Amenities Are There?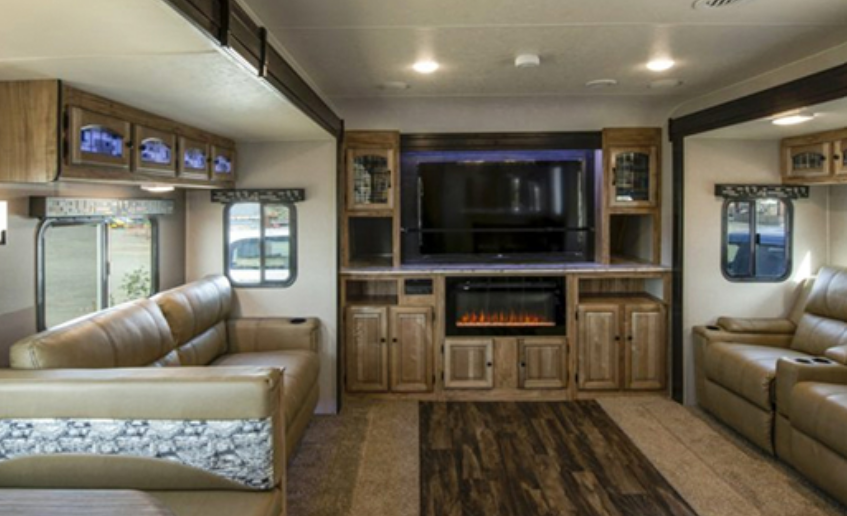 Heating to keep the cold winter nights at bay,
TV
Wifi access
Kitchette
Bathrooms,
Air conditioning,
Sofa area,
Various sized beds
The Caravan park offers complete wheelchair access. Other highlights include BBQ grills for the grill enthusiast dads and a fire pit to huddle around and trade spooky stories. The guest will be provided with around-the-clock security for a carefree camping experience. The guest will be provided with around-the-clock security for a carefree camping experience. This Caravan park will be available till April 30, 2022, and will cost you around AED 1,350 per night.
About Hatta Wadi
This new glamping experience is in line with the directives of Sheikh Mohammed bin Rashid Al Maktoum (vice president and Prime Minister of the UAE and Ruler of Dubai), for expanding leisure and hospitality in the Hatta region. After all, located high atop the Hajar Mountain range, Hatta wadi is the valley of your dreams. Also known as Hatta heritage village, it is a valley adorned by a crown of mountains. A beautiful swan lake located dead center and a sphynx-shaped water reservoir transform this area into an oasis. The region reflects the historical roots of the Emirati states. And it has one of the most well-preserved ancient buildings and structures in Dubai.
Parting Words
So, are you ready to escape the drudgery of the cities this winter? Then do visit the Hatta valley for a night under the stars. I am sure you and your kids will remember the same for years to come.
For more information, check out visithatta.com/en/caravan-park.