Britain recorded 744 deaths and 39,237 new cases of coronavirus during the past 24 hours, bringing the total deaths related to the virus to 69,046 cases.
The British Ministry of Health said that the total confirmed cases rose to more than two million and 149 thousand cases.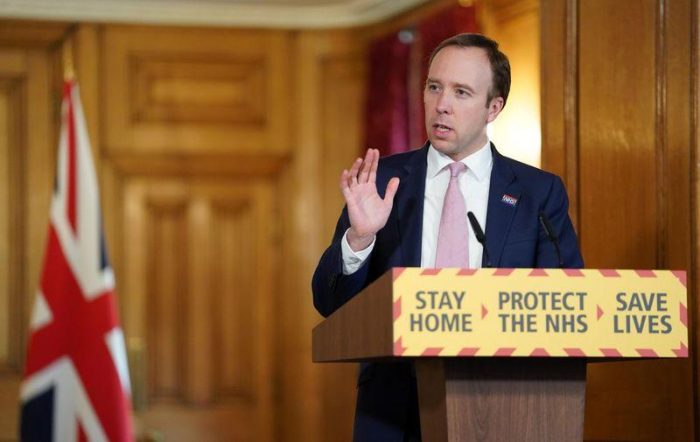 On the other hand, the British government announced the discovery of two cases of a new mutated strain of "Corona" virus that appeared in South Africa.
British Health Minister Matt Hancock said that the two people came from South Africa and were placed under quarantine, stressing that travel between Britain and South Africa was restricted.
He explained that the new strain seems to have mutated more than the strain that appeared in Britain and is characterized by more rapid spread.
He added that other areas of England were subjected to more stringent measures, such as those currently applied to the capital and its suburbs, due to the continued high number of injuries.
He said that the University of Oxford has provided the relevant British authorities with the final data on the vaccine that it is developing with "AstraZeneca" in order to obtain official approval for its use.