UAE driving license is one of the esteemed licenses in the world. One of the things that you might face during your residency here is driving license renewal.  Afterall, nobody wants to get caught driving a car in Abu Dhabi with an expired license. The driving license in the UAE is considered one of the most important documents that you must obtain, whether you are a resident or an expat. This is as the Abu Dhabi license allows you to move to various regions in the emirate, not to mention moving to and from other Emirates such as Dubai and Sharjah.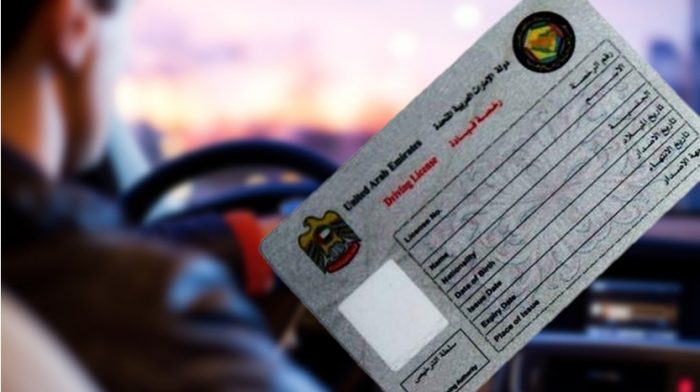 First off, there are 2 cases you must consider when you get your license. If you applied and acquired the license before the age of 21 then Dubai RTA will give you a one-year valid license only. But if you're older than 21, then don't worry because the driving license is valid for ten years. For residents, the validity of the license will be 5 years.
BEFORE ABU DHABI DRIVING LICENSE RENEWAL
Those wishing for driving license renewal at Abu Dhabi Traffic must pay the violations and fines due that exceeded 6 months as per traffic code. This is in addition to all the violations collected on the driver's license. Documents needed for driving license renewal are a valid Emirates ID.
STEPS TO LICENSE RENEWAL ABU DHABI 2020
One of the easiest government transactions is the process of renewing driving license in Abu Dhabi.
When performing the process, one must consider several steps, which are:
Submit the application and the required documents via the Internet or at one of the places for renewing the driving license in Abu Dhabi
Pay the fees
Receive the driver's license
You can also visit the Abu Dhabi Traffic website for Abu Dhabi driving license renewal online.
PLACES TO RENEW
You can pay a visit to one of the service centres for license renewal in Abu Dhabi.
You can visit Abu Dhabi driving license renewal places located throughout the emirate in order to carry out the process. Here are the Abu Dhabi driving license renewal centres.
Mazyad Station – Mazyad – Al Ain
Tamm Center – Western Region – Bida Zayed
Al Hayer Customer Service Center – Al Ain
Safety Building – Al-Wagan
Tamm Center – Al Sila – Western Region
Baniyas Comprehensive Police Center – Street 6 – Baniyas
Al Salamah Building – Al Bateen Station – Al Bateen – Al Ain
Customer Service Center Al-Yahar Court – Al-Yahar
Tam Delma Center – Western Region – Delma
Al Ain Drivers and Driving Instruction
Drivers Licensing Center – Emirates Driving Company – Mussafah
Vehicles and Drivers Licensing Center – Main Administration Building – Al Muroor Street
Light Vehicle Licensing Center – Western Region License – Madinat Zayed
Tam Liwa Center – Western Region – Liwa
Main licensing building (Al Ain) – Falaj Hazzaa
Safety Building Masaken – Al Ain
Tam Center Al Marfa – Western Region – Al Marfa
Mussafah Al Shamel Police Station, E30 Street, Al Ain Truck Road, Mussafah
Customer Service Center Sweihan Municipality – Al Ain
RENEWAL FEES
As for Abu Dhabi driver's license renewal fees, here are the details
Driving license renewal fee for more than one year: 300 dirhams
Driving license renewal fee for one year: 100 dirhams
Fines for delaying renewing the Abu Dhabi driver's license for each month (if any): 10 dirhams
It should be noted that the fees can be paid using several mechanisms, including cash, electronically or by credit card.
Abu Dhabi Police Site: Shakhbout Bin Sultan Street
Abu Dhabi Police working hours: 7:30 AM – 2:30 PM
Communication: 800 3333
Service Execution Steps
Happiness Service centers: If you are in Abu Dhabi or North Emirates, you can visit any Happiness service centers with the required documents. You should clear all the prior traffic fines before starting the procedure. The next step is to pay the fees. Or else, you can log onto the website of MOI and upload all the documents required and pay the fees. You can have a smart application option in the website of MOI, which also does the same procedures.
Requirements
You will need your original Emirates ID and the Eye test report from authorized agencies. Yateem Optician in Al Rigga Road, Deira can be a good option for eye tests. Parking is possible in the compound but make a previous appointment with the opticians. You must also have the personal or legal representative appearance data with you. One passport sized personal photo print also would be better in other Emirates. A courier fee of AED 12 is required for the license to be sent through logistics.
Details of the fees to be paid in various Emirates
In Abu Dhabi, Sharjah, Fujairah and Umm Al Quwain, the service fee is AED 300 for people more than 21 years old. In Ras Al Khaimah, an extra AED 100 will be charged for eye test.
You can see the details of all these services under Dubai RTA in the official TUMM restaurant. If you have an international deriving license, you cannot continue in UAE with that for ever. After a few months, you need to get hold of the UAE driving license. Any kinds of delay in renewing the driving license invites a fine of AED 10 for every additional month that you stay in UAE.