Kate Middleton, Duchess of Cambridge, appeared days ago in London, England, where she and her husband, Prince William, visited School 21 in Stratford, to congratulate the teachers involved in reopening the school after the closure restrictions. Kate looked gorgeous in a MAX & Co coat in a pale pink hue, inspired by the colors of candy or what is known as Candy Pink.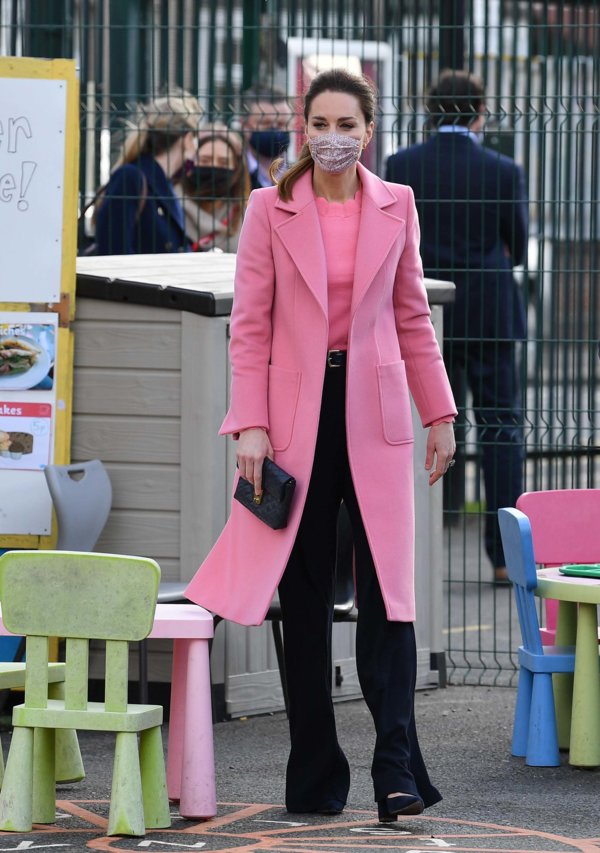 Under the coat, Kate coordinated a same-colored Boden collar collar top and a black wide-leg trousers with a Jigsaw belt on the waist, and complemented this elegant classic color with a Jeager Olympia quilted leather clutch and a velvet platform with a wide heel.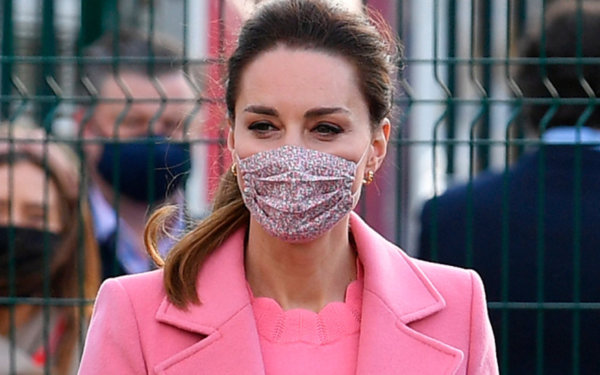 The British Duchess has kept her safety from the Corona epidemic, by wearing a face mask with a modern design with a soft floral pattern in pink and blue. It was decorated with small yellow gold circular earrings and a precious stone ring.
As for aesthetics, Catherine adopted a hairstyle in the form of a ponytail and makeup based on brown shades.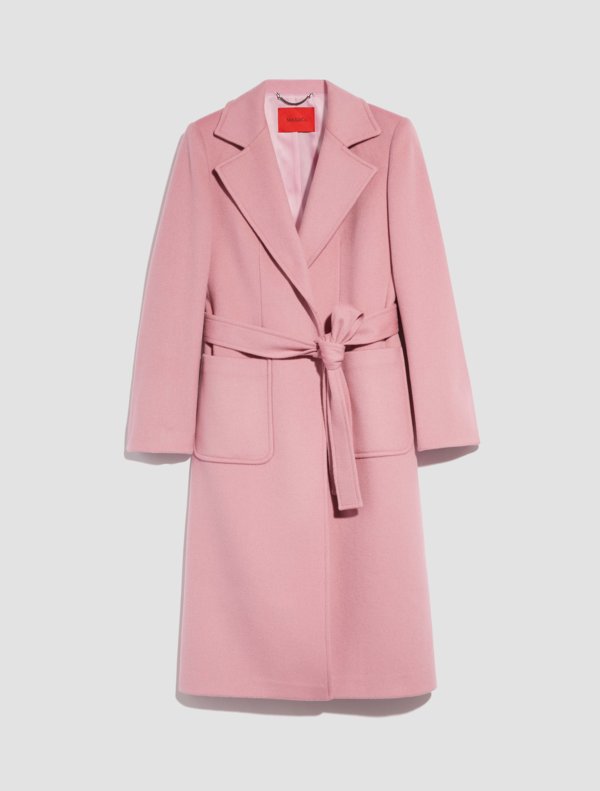 The pink coat chosen by Kate Middleton is made of pure wool and has a belt at the waist. The padded design with pockets and buttons features a straight and comfortable fit, making it an easy-to-wear piece, ideal for women on the go.
Two additional designs join the original Runaway collection from Max & Co, a long maxi edition and a shorter one. The Runaway collection is available in a palette of stunning seasonal colors, spanning neutrals, pastels and vibrant undertones, among them a signature design in bright red.