Every year around this time, Kate Middleton returns to her beloved tartan print, in outfits that inspire women for the December celebrations.
The Duchess concluded her last tour with her husband Prince William on the Royal Train in the United Kingdom by visiting the Royal Berkshire Hospital in Reading. For the occasion, Middleton embraced Christmas red throughout her look, starting with a long double-breasted red coat from her favorite British designer Alexander McQueen, who chose to wear it over a black jacket with a round collar.
As for the festive tartan print, she polished her charming look with  3  identical pieces, with a pocket below the knee, which she previously wore for the first time in December 2018, and a long scarf that she gracefully threw onto one, and a cheerful muzzle in the same colors of the pattern, signed by the French brand, Emilia Wickstead.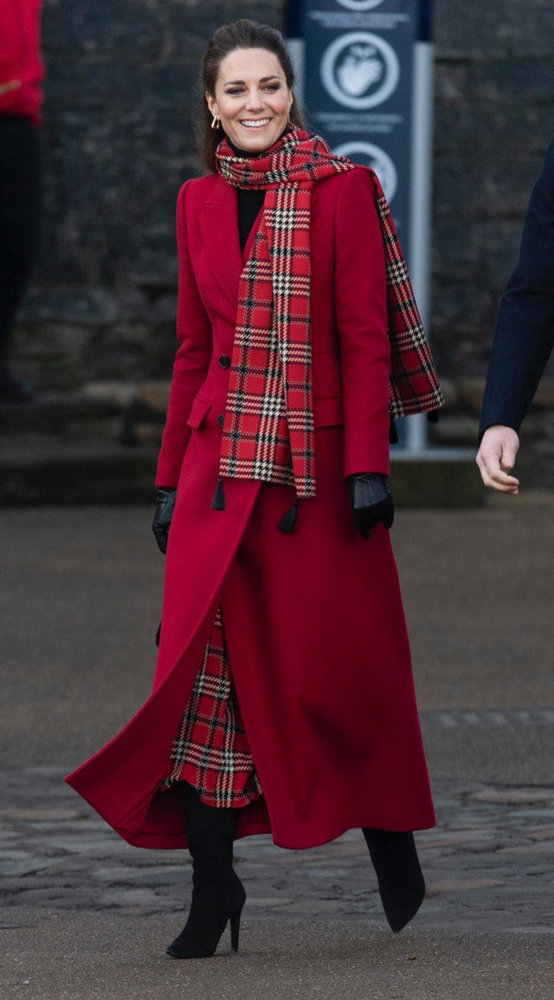 The cheerful muzzle unveiled her Spells of Love golden circular ring, in a festive look that was styled more luxuriously with a pair of elegant leather gloves, polo Ralph Lauren black suede boots, and a Grace Han small tote bag.