Keto is not a fad. It's been around for a long time. Because of the lack of awareness towards Keto, people brush it off. Even the majority of restaurants don't have any Keto-specific food on their menu.
Well, the wait is over!
Hi Five Restaurant & Lounge, located at Dubai Media City, has introduced Keto foods on its menu. The city's latest rooftop restaurant offers a mesmerizing view of the Arabian gulf seas and Dubai's Palm. Let's know more about Keto and what the restaurant has to offer.
What is Keto?
Since the word 'dieting' came into our regular vocabulary, we're told to minimize our fat intake. Well, Keto asks you to do just the opposite.
Why?
Carbohydrate occupies the majority of our daily food intake. For our survival, the body burns
carbs and stores fat. But when we practice keto, our intake is fat dominant. There'd be fewer carbs to burn.
Hence our body burns fat and uses them as fuel to run. Voila. There'd be no fat to store under adipose tissues. Simple. Burning our fat is the primary aim of healthy living, and one can achieve that via Keto.
Keto Benefits
Keto foods offer immense benefits to our bodies.
Faster weight loss as our body doesn't store fat.
It reduces our craving for more.
Keto helps keep our brains young. It reduces the possibility of Alzheimer's and Parkinson's.
It diminishes the risk of heart diseases.
Keto is good for acne situations.
Because of low glucose, Keto slows down cancerous growth.
Keto Foods at Hi Five
Let's be straight. Most of us eat broccoli, quinoa, and spinach with an empty heart without enthusiasm. You don't have to do that here at Hi Five. Here are some of the Keto foods they've introduced to their menu.
Keto Mixed Grill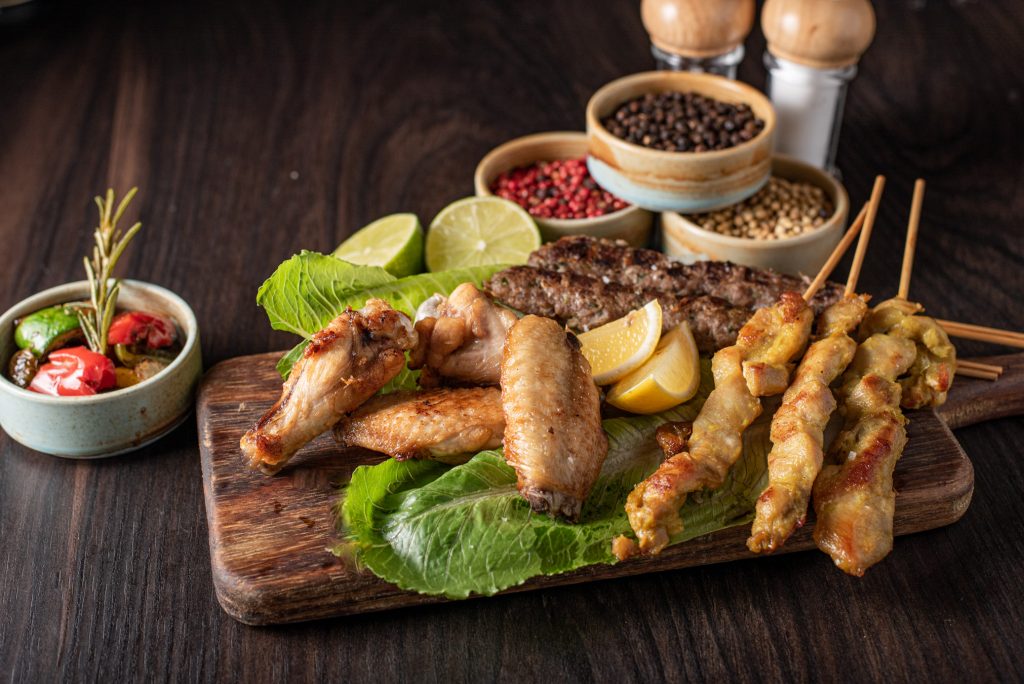 Keto Mixed Grill combines the benefits of both Keto and Grilling. And we very well know that grilling reduces the bad fat.
Hence, Keto Mixed Grill platter serves minced meat – seekh kebabs, chicken wings, and grilled meat.
Its main aim is to satisfy your meat cravings and also let you be healthy. You can devour this delicious platter without any worries.
Keto Beef Burger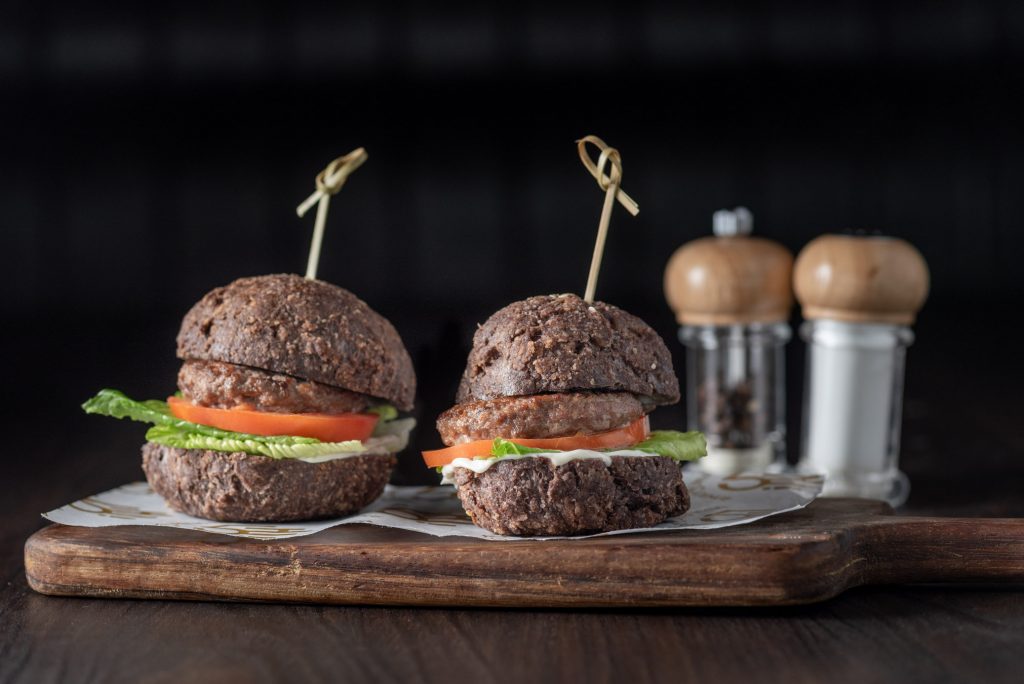 Who doesn't love burgers? It is an excellent combination of grilled meat, toasted buns, condiments, and veggies. Because it is a Keto recipe, Hi Five has developed its own meat buns and replaced the traditional gluten buns. Instead of a single delight, you'll be getting a triple meat delight. You don't even have to chew these succulent burgers. It'll simply melt inside your mouth.
Keto Butter Chicken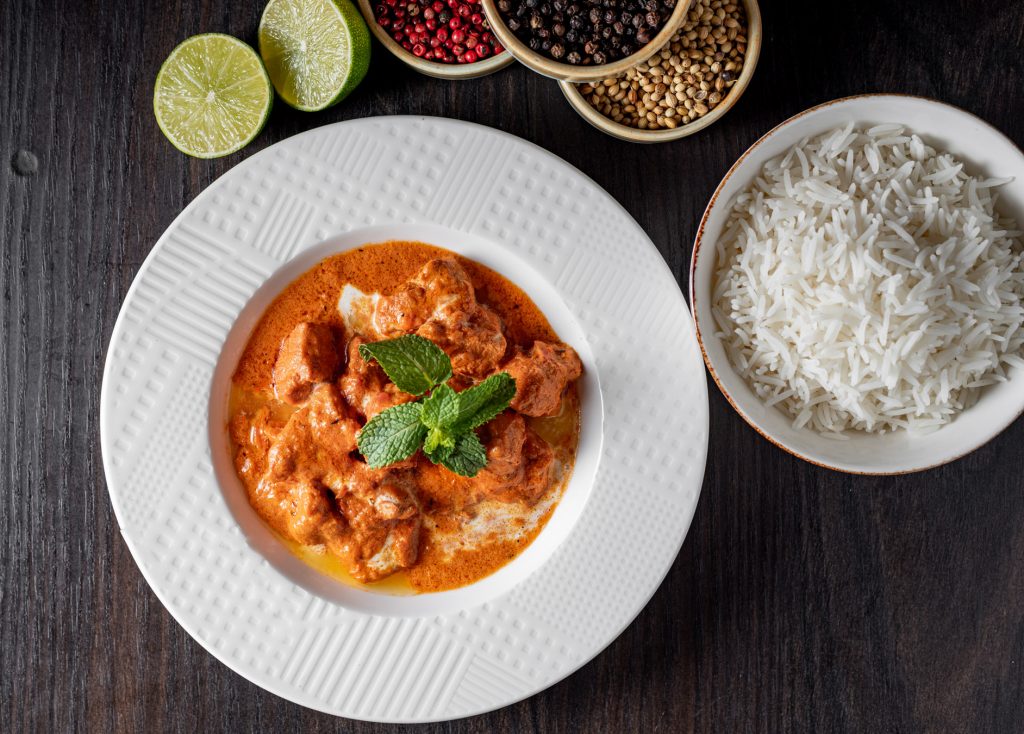 Boneless chicken pieces soaked in the rich aromatic buttery gravy are served alongside cauliflower rice. The chicken pieces cooked on a tandoor sustain its flavor and augment the richness of the dish. Butter and the tomatoes add sweetness which is well balanced by the spices. Even before we eat, Keto butter chicken is a feast to our our eyes.
Keto Fried Chicken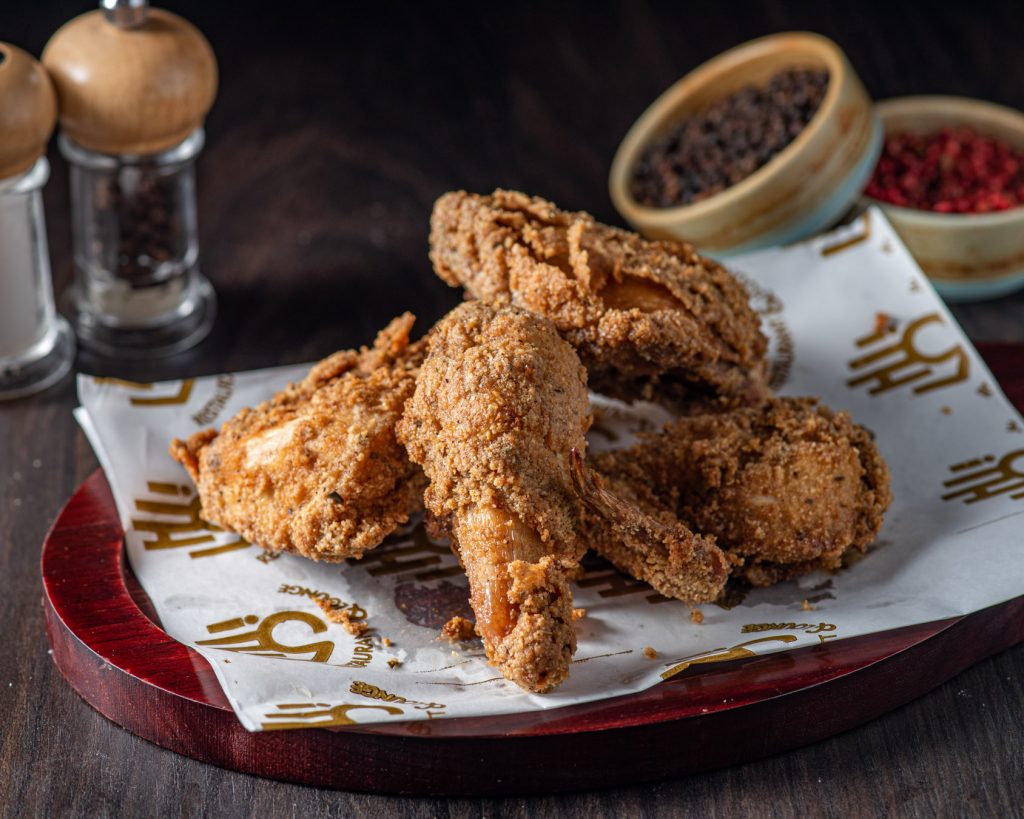 The deep-fried marinated chicken is crispy on the outside and tender on the inside. The spicy batter used to deep fry the chicken enriches the taste and combines well with the juicy inside. Salt and spices sprinkled on the top increase the aroma and enhance the flavor of the chicken.
Keto Chicken Tuscan Pizza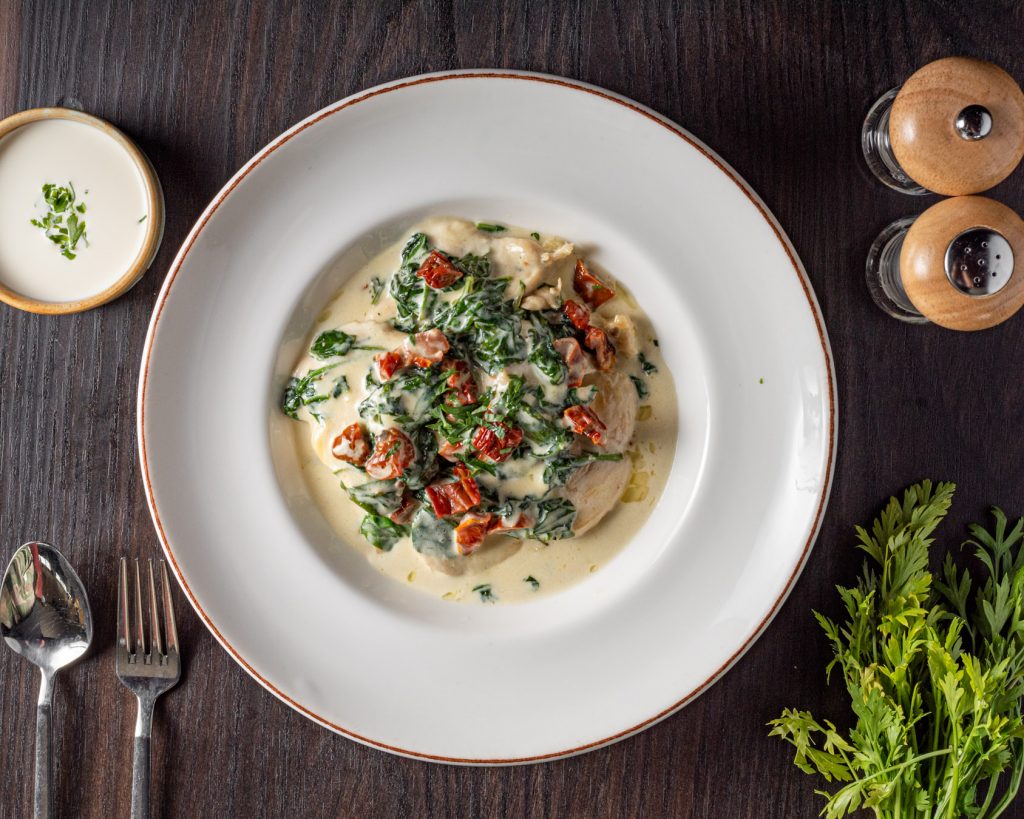 Dreams do come true. Hi Five's Keto Chicken Tuscan Pizza doesn't have a dough base. Chicken is the crust in this pizza. Flatly grilled chicken is topped with buttery, creamy sauce and the addition of bell peppers makes your eye pop. Once you had this, you'd be forced to think about dough crusts.
Mouthwatering, isn't it? Because of the lack of awareness about Keto, you haven't been introduced to these amazing dishes. Hi Five Restaurant and Lounge brings it to you. Visit the restaurant and enjoy these delicious dishes.
And yes, do not forget to share the article with your friends and let them know about Keto foods. 
For Reservations: https://www.hifivedxb.com/event/keto-brunch-dubai.html
Keto Brunch: Every Friday and Saturday only at Hi Five, Media City
Pricing: Enjoy a delicious 3 course meal for just AED99.
Time: 12:30pm – 4:30pm