Luxury defines its elegance on the banks of the great river Nile. The 39-storeyed luxury hotel St Regis Cairo has opened on the banks of Egypt's River Nile. The hotel is located on the North end of the corniche in the heart of the Egyptian capital. The five-star embodiment of luxury was designed by renowned architect Michael Graves who has also designed for Hyatt, Four Seasons and Conrad. It is owned by Qatari Diar, a real estate company in Doha.
"Cairo is a storied destination that has long mesmerized the global traveller with its incredible energy offering a vibrant mix of history, culture, tradition and glamour. The St Regis Cairo is an exciting addition to our fast-growing brand portfolio and is set to elevate Cairo's luxury hospitality landscape with its remarkable design, uncompromising service, and exceptional culinary venues," said Satya Anand, Marriott's president for Europe, the Middle East and Africa.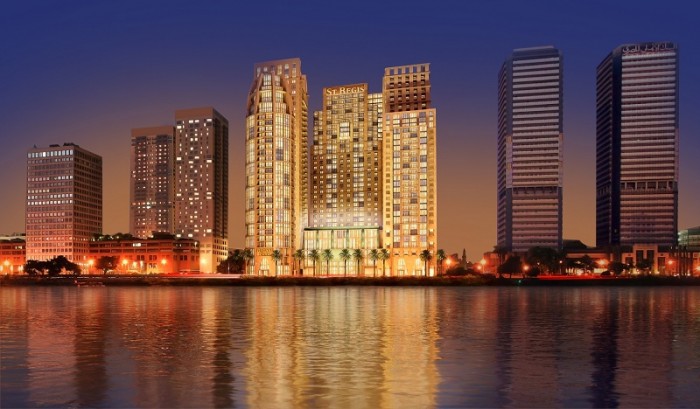 With the building being something of a landmark along Cairo's Nile, inside the hotel blends opulence with a sense of grandeur. Dark wood and rich textures combine with bejewelled panelling, bronze carvings and imposing crystal chandeliers.
There are 286 rooms and suites, plus 80 luxury apartments and each comes with St Regis Butler Service. The most impressive rooms are the three sweeping Royal Suites, which are predictably opulent and come with their own fitness room, personal sauna and floor-to-ceiling windows for views of the Nile.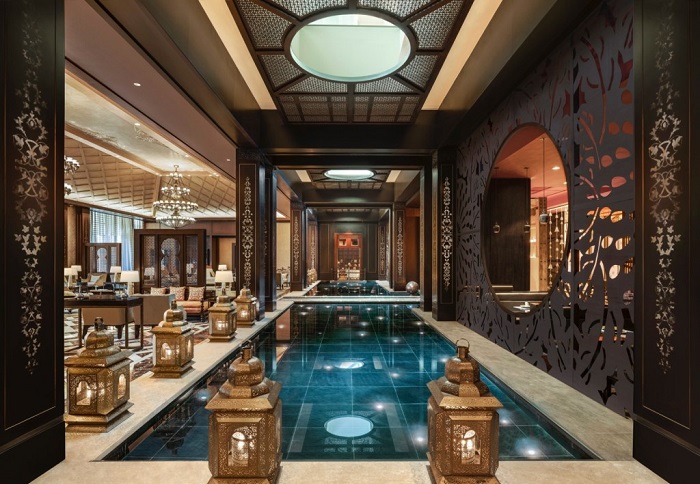 For pampering, the spa spans a whopping 1,000 square metres and has thermal therapy areas including an ice room, shock shower, adventure shower and a vitality pool. There's also indoor and outdoor swimming pools.
When it comes to eating, La Zisa serves up southern Italian cuisine and Tianma offers Pan-Asian flavours in a stylish setting. The J & G Steakhouse sources prime cuts from around the world.
The St Regis Bar is inspired by the King Cole Bar at the brand's flagship hotel in New York, and has a huge mural entitled The Pink Sun which references ancient Egypt and the birth of a modern civilization. The rent starts from $215 per night.