Under the patronage of His Highness Sheikh Mansour bin Mohammed bin Rashid Al Maktoum, Chairman of the Dubai Sports Council, Sheikh Hamdan bin Rashid Al Maktoum's Third International Badminton Tournament for People of Determination will kick off tomorrow, the third Fazza International Championships for 2021, with the participation of 127 players. And female athletes from 29 countries are competing in 19 competitions.
The third edition witnesses the debut of Kuwait, Nepal and the Maldives.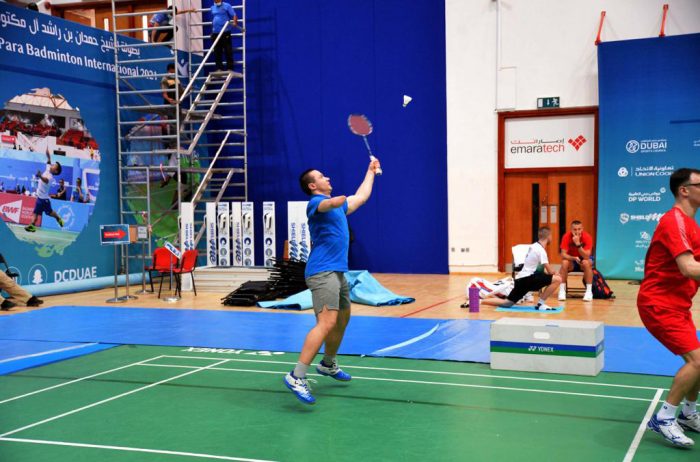 This edition will witness the participation of 23 players from the new faces with a group of world classifiers.
The highest international precautionary standards and medical protocol will be applied in the championship within the framework of the guidelines recommended by the competent authorities of the Dubai government, after the Hope and the Bow and Arrow probe tournaments achieved great success at all levels.
The Hamdan Bin Rashid Championship is a real test for the players after the compulsory suspension period, as the elite champions race to be present in this global event, which is of great importance after "Fazza" has become a milestone in the map of the "People of Determination" tournaments.
The list of our national team includes 4 players: Mohamed Al Zarouni, Salamah Al Khatiri, Hamid Al Senani and Mira Abu Hatab.
The teams participating in the tournament went to a training session yesterday in the Maktoum Bin Mohammed Hall, during which the technical equipment put the final touches in the preparation and preparation for the tournament.
The Supreme Organizing Committee thanked the Dubai Sports Council for its follow-up and providing all the elements of success for people of determination to overcome the challenges of the "Corona" pandemic stage and reach the various "international" tournaments, for the highest degree of success.
Thani Jumah Al-Raqad, Chairman of the Dubai Club for People of Determination, Chairman of the Organizing Committee for Fazza International Championships, welcomed the delegations participating in this exceptional tournament, which carries a name dear to everyone, the late Sheikh Hamdan bin Rashid Al Maktoum, may God rest his soul, stressing that the capabilities of people of determination in competitions Different sports are a source of inspiration for the misfits in the world with their strong will and strong determination.